According to Counterpoint, Vivo, a leading global smartphone brand, topped the fourth quarter of 2020 shipments in the Asian smartphone market with a total market share of 15 per cent. The ranking came in part thanks to strong performance in markets like Indonesia, Thailand, and Malaysia, where Vivo led all smartphone manufacturers in shipments during the quarter.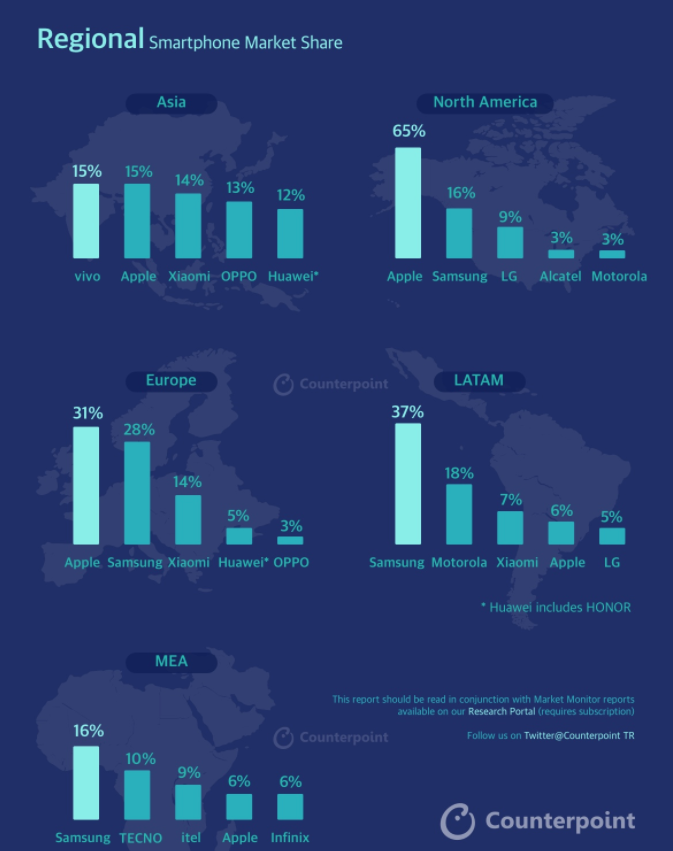 In addition to its strong performance in Asia, vivo posted impressive numbers in the global markets. The company ranked fifth in global smartphone shipments in 2020, earning a market share of 8.6 per cent. Since its entry into international markets in 2014, vivo has upheld its position in the Asian market and has accelerated globalization across the world.
Also Read: Vivo Mobile Price in Nepal
Moreover, for the first time, vivo has risen to the top spot in the China Market, according to Counterpoint's China Smartphone Weekly Tracker on April 14. In week 11 (March 8-14) of 2021, Vivo surpassed other brands due to a consumer-friendly product line-up. Along with this India displaced the Middle East and Africa (MEA) as the world's biggest feature phone market with a 37% share as compared to the MEA's 32%.
Talking about the global market, Global smartphone market shipments declined 1.6% YoY but grew 8% QoQ to reach 394.6 million units in Q4 2020. Apple displaced Samsung as the world's top smartphone brand with a 21% share of the market, thanks to the exceptional performance of its 5G-enabled iPhone 12 series. While Apple performed exceptionally in all markets, it predictably did best in North America and Europe, its key markets.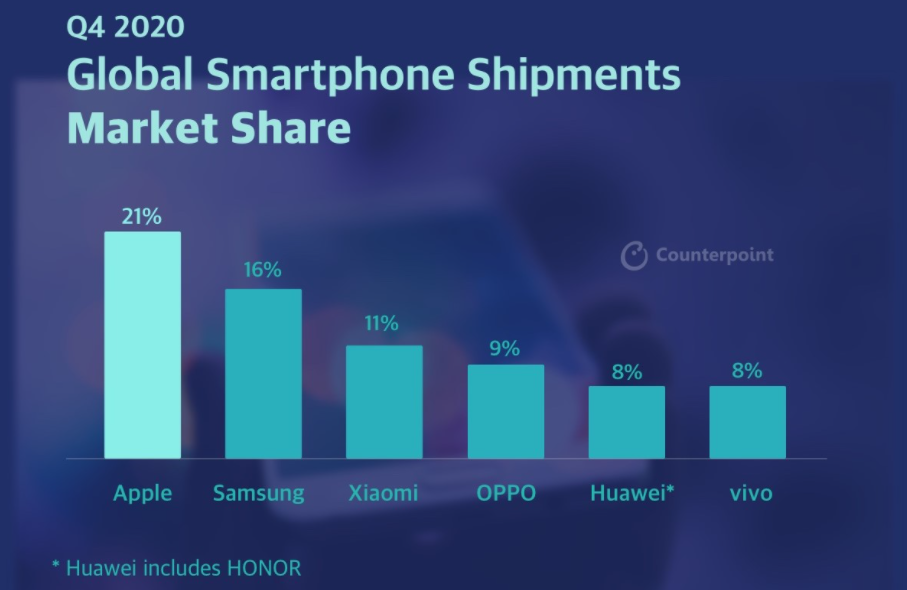 Don't Miss