As lockdowns were declared earlier this year due to the Covid-19 catastrophe, many people were bound to work from home during these unpredictable times . Many companies have transformed their manpower into the remote workforce. 
Persuading yourself to work efficiently when you are surrounded by the luxury and distractions of your own home can generally be an undeniable challenge. It is important now, more than ever, that you remain productive and be efficient. Working from home effectively requires plenty of components. Here are some tips and tools that will assist you to develop effective work from home routine.
Work from Home: Tips
Here are some of the work from home tips for better productivity and better working.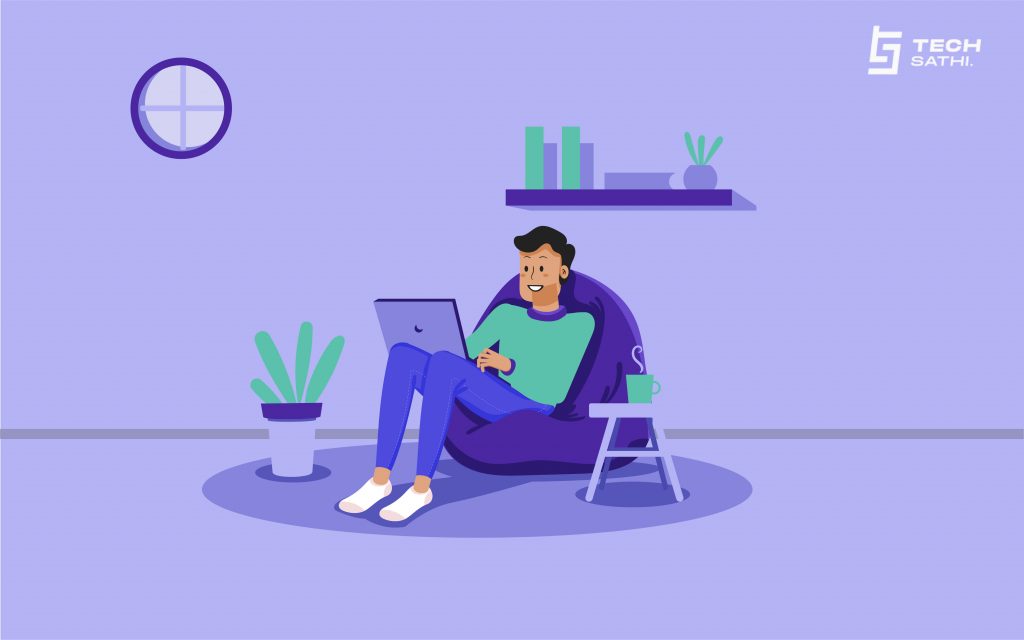 Establish a morning routine
Routine and productivity complement each other. The beauty of leaving the house and going to work every day was that it granted you to be in a rhythmic routine, sadly when you start working from home that routine dies out. If you establish and stick to a routine you can quickly get back into a routine pattern that prepares your mind for work. When being forced to work from home when you aren't used to doing can assuredly alter your routine, it is important to re-establish a morning routine as quickly as possible. In order to set yourself up for a productive day without procrastinating and being lazy to perform the work, you need to immediately establish a morning routine and stick to it.
Create a designated work area
It is definitely tempting to work from the comfort of your couch or your bed but doing this will not get your work done. Creating a designated work area that at least mirrors the type of area you are used to working, will help you in ways you never expected. People are heavily impacted by the environments they live in, thus designating an environment at home which is meant for working will help increase your productivity.
A suitable workspace plays a crucial role in the way you carry out your work and proceed to work every day. Finding your spot and going to that spot regularly will enhance your working ability.
Schedule your day
Organizing work hours are like ground rules which will help you throughout the day. Scheduling your morning routine, your occasional breaks, the time you are going to invest in working and the time when you will put an end to your work must be part of your daily schedule. This will prepare you and help you navigate your plans. These plans will guide you to set boundaries and maintain that barrier while working. Scheduling time with your family can also be included as part of the plan and doing this might make you less likely to be interrupted while you are working.
Stay connected
People thrive and crave connections, it helps us function as communication is a key to growth. Staying connected while working remotely is something that will ensure to assist to get more work done. Connecting virtually utilizing social media to catch up with friends, colleagues and loved ones will help you feel less isolated and more engaged which will conclusively boost your working efficiency. Staying associated will help you feel the sense of community and soothe the disconnection the pandemic has brought.
Take breaks
Removing yourself from the work environment and taking that time to relax and detach from whatever you were previously doing is necessary. Physical and mental breaks are very important. These breaks will help you recover from stress, the workload and will allow you to escape the workspace. Breaks are like a reward you give yourself after working continuously and occasional breaks will help you improve your performance, be more creative, work more effectively and rejuvenate.
Here are a few cooperative tools that will help you make your "Working from home" experience more effective and less troublesome.
Also Read || Social Media Marketing for E-commerce : Strategies and Best Practices
Work from Home: Tools
Here are some of the tools that might come handy while making your work from home experience more productive.
Zoom
Zoom is a great tool for running quality video conferences. Zoom is packed with features, it has a set of management and collaborative features that can be customized to fit your needs. It has neat recording capabilities, it also offers great video and audio qualities. It also has a really cool video breakout room feature which allows you to split your meeting into up to 50 separate sessions, it also helps group discussions be more focused and effective. Zoom is a go-to platform for group video calls, it personalizes group interaction and connects team members, colleagues together while working remotely.
Asana
Asana is a project management tool, it allows us to create a standardized workflow. It is a great tool that systematizes work and management. It helps keep the entire business on the right trail. It allocates to assign responsibilities to teammates, plan projects, indicate deadlines, disclose tasks and track the progress made by the team . Asana can also be used to communicate while asking questions or providing an update on tasks that have already been assigned within Asana. This tool can't be used for having back and forth conversations since it doesn't have messaging features.
Slack
Slack is an instant messenger type application that grants you to keep all business-related conversations in one place. It is great because its workspaces allow you to organize your conversation into channels, these channels are categorized and are easily searchable. The channels allow you to coordinate communications, share files, private messages, and other information. This tool is not only relevant for business-related conversations but also for connecting with team members and colleagues. In this way, you can associate with your whole company without feeling isolated.
Acuity Scheduling
Acuity is an online appointment scheduling software. It is going to allow you to book any meeting or appointment that you need online and to have your clients booked within you. This completely knocks out the need for the to and fro emails for trying to figure out what time is appropriate for both parties. Simply booking in your calendar will make things work in Acuity. It has a customised scheduling page where customers can view your real-time availability and self schedule their own appointments.It also organizes client information and is a user-friendly system for running end to end business.
Jamboard
Jamboard is an online collaborative space, it is a part of the G Suite family, designed for cross-platform interaction. This is a virtual whiteboard that offers a rich, enjoyable collective experience for teams. The platform has been designed for a group of people to be remotely connected and share with each other for meetings and presentation purposes. They are well designed and effortless to use. This engages and connects through creative activities while interactively spilling out ideas on a whiteboard screen. You can draw, erase, add post notes, add photos from Google image gallery, choose a laser pointer to highlight items in the virtual board.
These tips and tools can make your "Work from home" experience productive and convenient. Do you think these tools and guides are practical?