After the big merger of banks and insurance companies, the turn of digital payment systems have arrived. The digital payment systems like digital wallets are the next target of NRB to command for the merger and acquisition process.
The Monetary Policy 2079/80 presented by the NRB on Friday (Shrawan 6, 2079) hinted about the preparation of NRB to let the digital payment systems for the merger of PSPs and PSOs that are operating in Nepal.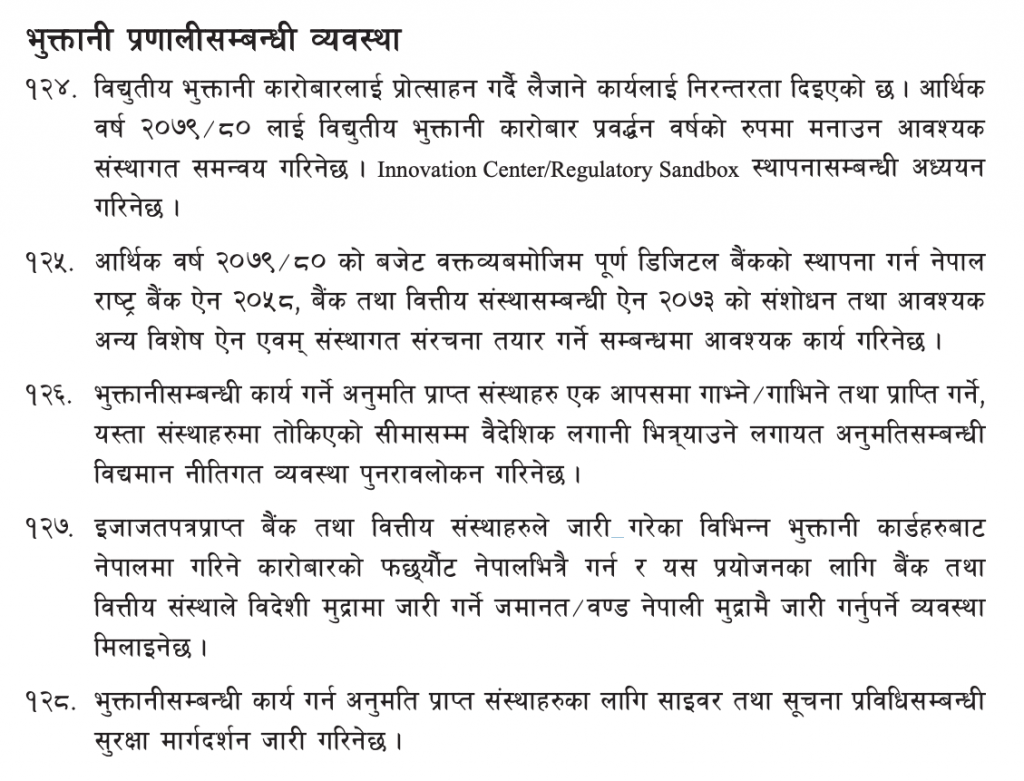 What is merger and acquisition?
A lot of companies go into merger and acquisition due to various strategic reasons. A merger happens when two companies form a new legal entity under the banner of a single corporate name. In this process, it is not necessary to buy out the other company wholly.
On the other hand, the acquisition happens when a company with a comparatively larger capital base takes over another company with a lower capital base or performance. In this case, the buying company names itself as the new owner.
Global companies like Maruti and Suzuki merged and are presently called as Maruti Suzuki. Google also acquired Android in 2005, to which it addresses as the best acquisition ever.
This is a common phenomenon in business where the companies join together for business expansion and growth prospects.
In Nepal too, NRB has been requiring the merger and acquisition of BFIs as a regulating body. Now, it is after digital payment systems including digital wallets.
After banks and insurance companies, why is NRB after the merger/acquisition digital payment systems?
This year's the monetary policy is contractionary, given the high rate of inflation, rising imports, and interest rates.
NRB has been stressing the banks and other financial institutions to go for merger and acquisition since long. As a result, a significant number of banks and financial institutions have gone into merger and acquisition.
According to the recent monetary policy, a total of 245 BFIs have already gone into merger and acquisition process by the end of Asadh, 2079.
Also, 178 license of the companies have been cancelled and the number has shrunk to 67. At the beginning of this current fiscal year, 1 commercial bank has acquired another commercial bank, and 4 banks have already done an informal agreement to become 2 banks after merging with one another.
Similarly, there are other banks too in the line in the process of merging.
Likewise, the insurance companies are also into merging. Recently, Himalayan General Insurance and Everest Insurance have gone into merger and become Himalayan Everest Insurance Ltd.
Also, Reliance Life Insurance Company is also in the merger process with Sanima Life Insurance.
Right now, there are 27 Payment Systems Providers (PSPs), and 10 Payment Systems Operators (PSOs) in Nepal. Among them, the digital wallets like eSewa, Khalti, IME Pay, Prabhu Pay, Moru etc are the prominent ones which have been updating their service delivery as per the requirement of Nepal Rastra Bank under the Unified Directives- 2078 for the payment systems.
Are digital wallets more than needed in Nepal?
In a country with nearly 15 million the mobile banking, the number of digital wallets is mushrooming in Nepal. However, the rising number of wallets and other payment systems are in the unhealthy competition of cash backs and discounts rather than competing for the error-less and more reliable system.
Frequent news about frauds and system failures of popular wallets and PSPs cover the media time and again. This raises a question in the mind of every conscious user of these services. Are they worthy of the trust for financial transactions?
Moreover, some digital wallets still have not maintained the minimum amount services to their customers. They are not fully functional and compatible when one has to choose "Bank Transfer" option or loading the wallets through credit cards.
The wallets like Paywell, Sajilo Pay, CG Pay, etc still do not have load options through credit cards.
In this case, it is better to have a few number of payment systems that can operate with full capacity to operate with the increasing user base and requirements than having to download more number of wallets or PSPs for a particular task.
That's why NRB's Payment Systems Department has also focused on the term "Interoperability" in terms of digital payment systems like digital wallets, PSPs, PSOs, mobile banking, QR systems, cards and others.
In this light, NRB has now stated through the current monetary policy to revise the terms and policy requirements to allow merger and acquisition of the digital payment systems (mostly digital wallets) according to the Unified Directives- 2078.
Which of the digital wallets and payment systems do you use often? Are you satisfied with their service? If NRB obligates the PSPs and PSOs into merger or acquisition, which of them do you think should merge together to provide better services to the users? Feel free to drop your comments.
Also read: SCT and Moru Collaborate for Integration of Smart QR