It's 2020. Computers, the internet, apps, influencers, and celebrity status have blended into a new form of marketing, digital marketing. There are more ads now on every website, every social media platform, every YouTube video, and even in between the news articles we read. But along with ads, scamming has also become a major hitch. If it isn't an already famous brand, you're most likely skeptical about any product's price, quality, and overall authenticity. So what is a way that you can trust these brands that advertise online, brands that try to sell you products or services you were hoping you could find online? One such way is through online influencers and personalities you are familiar with, a.k.a. celebrities. Such influencer marketing has started in Nepal as well.

Internet and New-Age Marketing
But no matter who we see featured in these ads, they're still ads. Since a majority of people have steered clear of televisions, movie theaters, and radios and have started spending most of their time online, marketing and advertisements online were inevitable. Unlike televisions, ads here do not necessarily have a time slot. Showing an ad whenever possible is the biggest mantra of online ads, many times interrupting our work. Ads cover up the pages we want to see, stop the videos we watch and distract us from the task at hand. It is no secret that people don't like such ads.
The main purpose of the internet was to make life easier, which is a never-ending process. But now we also need to make it pleasant. One of which ways are to advertise products without interrupting anything. A platform, Uptrendly has been doing this since 2017. And now, it has launched its website connecting the influencers and brands.
What is Uptrendly?
Uptrendly is a data-driven influencer marketing company in Nepal, which aids brands to create personalized and engaging content to reach a larger number of audiences on social media platforms via profiles of influential figures with certain incentives.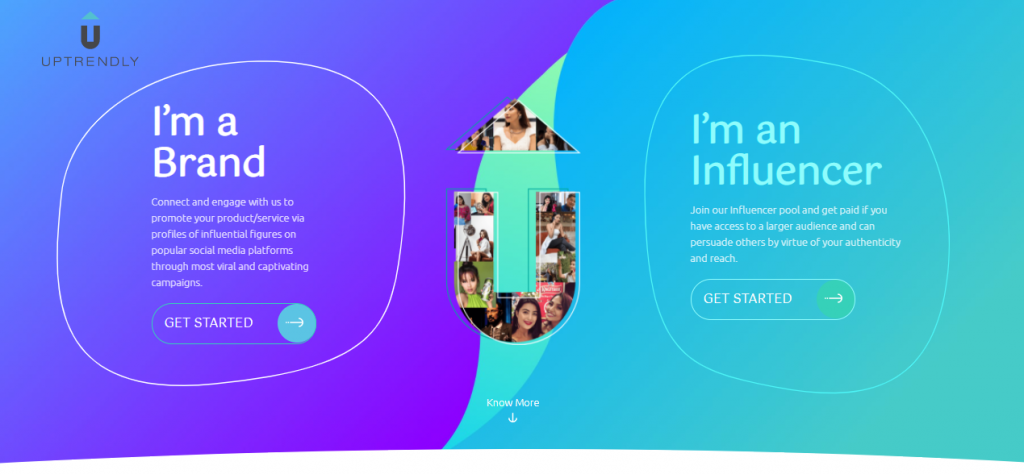 Uptrendly has thriving associations in topmost campaigns for brands like Coca-Cola, Ncell, Tuborg, Unilever, Samsung, Vianet, and Mahindra to name a few. Similarly, Uptrendly is officially tied up with 150+ influencers of our nation from every field and platform.
How does it work?
What Uptrendly does, is it links a brand with an influencer that has a potential audience group that would find the brand and product useful. For example, linking a TikTok personality with a new mobile phone brand, or using a fashion influencer with clothing brands, etc. after this is done they create a concept and a framework of the kind of post that should be posted on the related influencer's platform. Then instead of sponsored apps, the influencer posts the custom posts on their own accounts. What this does is it gives the viewers the sense that they are not much different than their favorite influencers and seeing them interacting with such brands gives the audience confidence that it is trustworthy. Not only the sales value of the brand increases, but the posts also help influencers with remunerations.
Seeing a beloved influencer post about a brand builds up the credibility of the brand, helps the audience with their purchasing decisions, and does it without seeming pushy. This method gives a high ROI as social media algorithms are built to reach as many users as possible.
Also, Read: LetsDoThis, A Global Go-To-Market Business Opportunity, Sets up Office in Nepal
All in all, Uptrendly is an influencer marketing platform we all needed in Nepal. For three years the platform has been doing its best to help both brands and influencers to collaborate to create a better promotional trend and reach thousands of internet users' interfaces without unwanted disturbance.