Upaya CityCargo, one of the leading logistics companies of Nepal has now started a two-wheeler delivery service within Kathmandu valley. The launch event was held virtually in the presence of Upaya's stakeholders along with a panel discussion on "Future of Two-Wheeler Logistics". The two-wheeler delivery service was launched in partnership with the UKaid Skills for Employment Programme.
The event had a panel discussion where the panelist talked about the future of Two-Wheeler Logistic, its contribution to employment generation, and the creation of inclusive and gender equality in the sector. Team Leader of SEP Baljit Vohra said "the job roles that Upaya is generating by the virtue of tech platform did not even exist until 15-18 months ago and now with tech platform, there exists a great potential of new job creation in Nepal".
From the perspective of the investor, Bidhyabaridhi Sigdel, Managing Director of Dolma Impact fund mentioned that "Upaya has been an interesting and scalable company that has the potential to change the unorganized sector into standard and hassle-free intracity logistic solution. He has personally used Upaya for efficient experience" Another panelist, Aishwarya Rai, founder of Curvy Queen collection shared the challenges of women entrepreneurs and how technology-based companies like Upaya have supported her business to become more independent.
Suman Rayamajhi, the Chairperson of Upaya City\Cargo shares,
'Upaya CityCargo has the vision to be the logistics backbone of digital Nepal. Thus, with the support of the UKaid funded सीप project, Upaya CityCargo now offers intra-city logistics solutions not only for the bulky goods but also for smaller items and parcel delivery focusing on small businesses as well as individuals. With the introduction of 2-wheeler delivery, Upaya CityCargo completes its last mile and middle mile delivery service for its customers."
He further added that "We want to achieve our growth with gender equality focusing on inclusion as well as being environmentally conscious about our operations. To be mindful, we are exploring the use of electric vehicles for both 2 & 4-wheelers along with sustainable cooling solutions to deliver goods and will eventually emerge as a prominent eco-friendly company."
सीप and Upaya CityCargo's partnership targets returnee migrant workers, women, and other socio-economically disadvantaged groups. With सीप's support, Upaya will be training 2000 driver/rider partners focusing on digital literacy, E-banking, customer care services, and creating self-employment.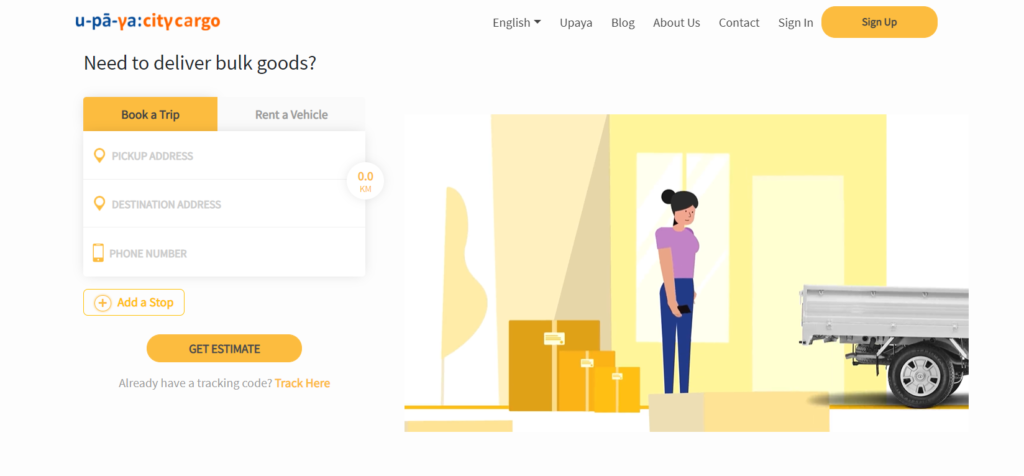 About Upaya CityCargo
Upaya CityCargo is an online marketplace for intra-city logistics that connects individuals and businesses with its pickup driver-partners as well as 2-wheeler rider partners and integrates technology to ensure quick and hassle-free delivery of small and bulk goods within various cities of Nepal. Upaya City Cargo adds value to the delivery needs of the clients by providing its service at the lowest prices as compared to existing market rates. Similarly, it provides the quickest delivery given its large network of drivers/ rider-partners, and in the most convenient ways by offering mobile/tracking technology and issuing tax invoice.