 With a never-ending parade of new smartphones launching every year from several brands, the phones that we bear in our hands become a stale gimmick. Even though we have bought our phones just a few years back, they are already out of the loop with current smartphone features. This leads to temptation in upgrading our phones to the recently launched ones. In doing so, there may be a lack of a proper platform to exchange your old phones for new ones. But, don't worry ArkoPhone has come up as a mobile exchange platform with the best value for your old phone.
About ArkoPhone
ArkoPhone is an online platform dedicated to the exchange of old smartphones with new ones. It operates under the subsidiary of Arkostore. They claim to provide the best value in the market for your old device and let you get a new Samsung device of your choice. Arkophone has been providing its services for 3 years. Through this platform, you can exchange any brand of a smartphone for a new Samsung phone.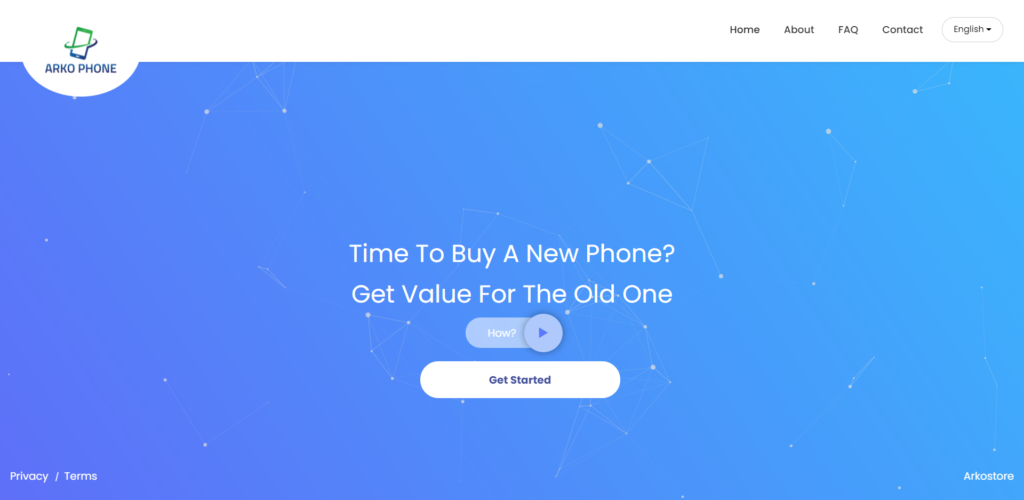 How To Exchange Smartphone in Arkophone
In Arkophone, the valuation process for your old phone is online. To exchange and get the new phone you need to visit our partner retail stores. The process to exchange mobile phone through Arko Phone are as below:
Step 1: Go through the step-by-step process in arkophone.com providing all the details of your old phone.
Step 2: As per the details provided, you get the final valuation for your old phone.
Step 3: If you are satisfied with the valuation offered, then you click on the "Confirm My Valuation" button.
Step 4: Then, provide your personal details.
Step 5: Then, you get your "Unique Token" which is valid for the next 7 days.
Step 6: Visit the nearest Samsung retail store that is listed on the website.
Step 7: Provide a "Unique Token" to the sales representative in the retail store.
Step 8: Select any Samsung's latest phone of your choice.
Step 9: Exchange your old phone with a new phone
Available Features and Offer
During the valuation of your phone, if you are not satisfied with the final valued price, you can even provide a counter offer. For this, you need to click on "Counter Offer" on the valuation page and provide your expected value for your old phone. If Arkophone's retail store agrees with your provided counter offer, they will contact you in the contact details you provided.
On September 5, 2021, Samsung Z fold 3 and Samsung Z flip are going to be launched in Nepal. That's why you can get the best valuation for your old phone and exchange it into a Samsung Z fold 3 and Samsung flip through Arkophone. Besides the exchange on newly launched Samsung devices, Arkophone also takes prebooking for soon-to-be-launched Samsung devices.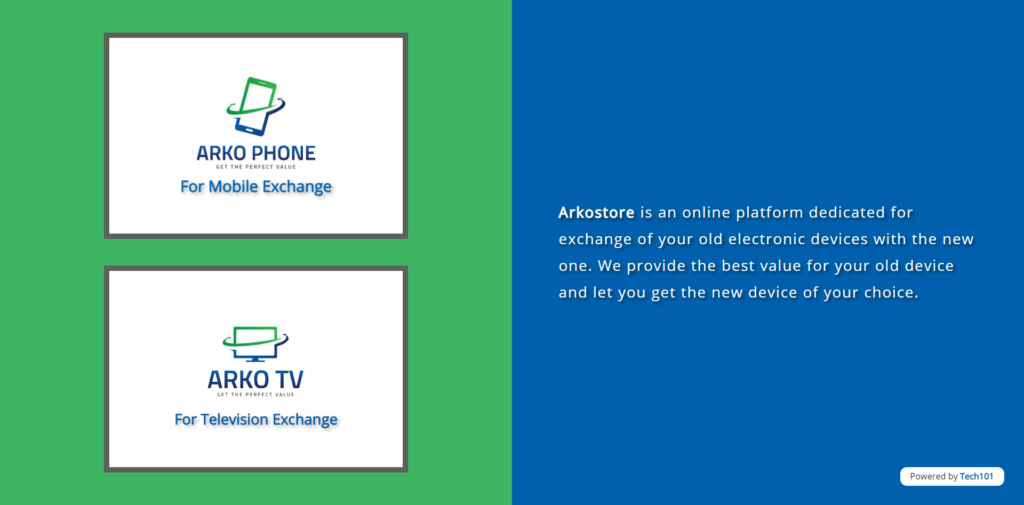 Furthermore, Arkostore also has a service called ArkoTV. Through ArkoTV, one can exchange their old televisions and get a brand new Samsung T.V.
Samsung Plaza and Authorized Retailers
Currently, this service is only available in some selected places. There are 14 Samsung exchange points and sellers in Nepal right now. They might increase the points soon in the future. For now please visit these places to exchange your old mobile device or contact them.
Durbarmarg: 4230378,4230382
Civil Mall: 4252281
Boudha: 4493388
Pulchowk: 5555686
Baneshwor: 4781911
Nayabazar: 4383500
Bhaktapur: 6619102
Kumaripati: 5553742
Nagarjun Trading House (Pokhara): 061-532187
Butwal plaza: 9857016099
Trimurti Radio and Watch (Narayanghat): 056-571491
Manakamana Electronics (Nepalgunj): 081-411066
Kritima Electronics (Dharan): 9852045080,9842025187
Mahendra Ratna Store (Birtamode): 023-543301
Conclusion
Many third-party sellers and private retailers in Kathmandu provide smartphone exchange services. But, most of the time, customers get a low valuation and some even get scammed while trying to exchange their smartphone. We can clearly see the lack of an authentic electronic gadget exchange platform in the context of Nepal. In such a situation, Arkophone has appeared like a knight in shining armor. Mobile phone exchange is a really great service by Arkophone because it is what we all were needing. To wrap up, this platform provides the best value for your old phone through authentic process and service while exchanging it for a new one.