With the recent release of the TicWatch series in Nepal, great eagerness can be seen on smartwatch enthusiasts. TicWatch lineup is internationally famous for its durability, performance, and eye-catchy design. 8 of TicWatch's most talked watches have been released in Nepal recently and S2, the 2019 Red-Dot award winner is somewhat the most attention-grabbing one. In this review, I will be talking about my week-long experience with the TicWatch S2 meanwhile breaking down some facts that may or may not dismantle your decision to buy it.
TicWatch S2 specifications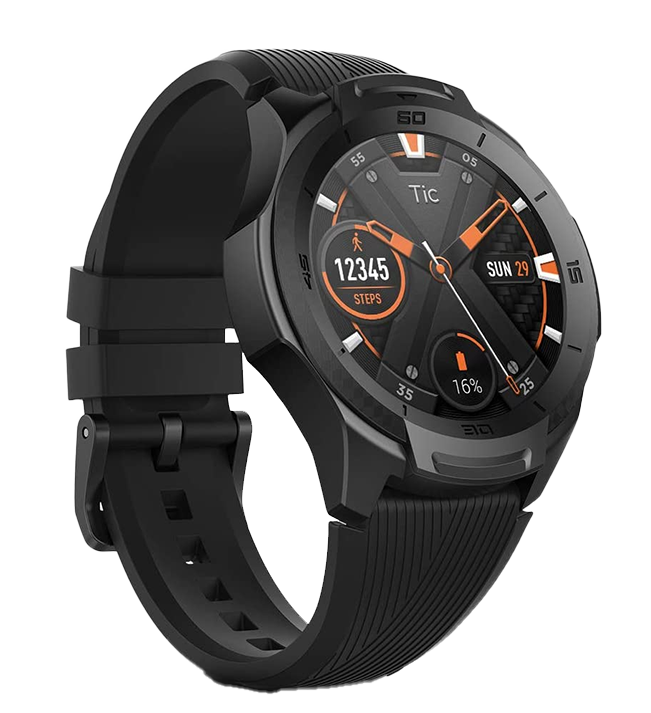 | | |
| --- | --- |
| Operating System | Wear OS by Google |
| Display | 1.4-inch AMOLED with 400×400 pixels resolution and 287 ppi |
| Processor | Snapdragon Wear 2100 |
| Bluetooth | 2.4 Ghz Bluetooth V4.2 / BLE |
| GPS | GPS / GLONASS / Beidou |
| WLAN | 2.4GHz 802.111 b/g/n |
| Sensors | Dynamic optical heart rate sensor, acceleration sensor, gyroscope |
| Battery Capacity | 415 MAH |
TicWatch S2 Price in Nepal: NPR. 25,999
Unboxing
Unboxing the TicWatch S2 doesn't feel that great. A good quality carboard box with the watch's picture and key features printed all over is what we get. The interior of the box is what makes you say "hmm, nice." The watch is the first thing you see when you open the box; a nicely designed cardboard cutout holds the watch in place. The box's lid has spongy material on its inside for the protection of the watch screen. A user guide and charger come bundled with the watch which is nothing new here.
Build And Display
The 1.4-inch round dial looks attractive on the hands but the build quality doesn't feel that premium. The casing and bezel material is made up of polyamide and glass fiber with Corning Gorilla Glass 3 protection for the screen. The 22mm strap is made up of silicone so, no need to worry about sweat. Like other TicWatch smartwatches, this one is also swim-proof with certified 5ATM water resistance.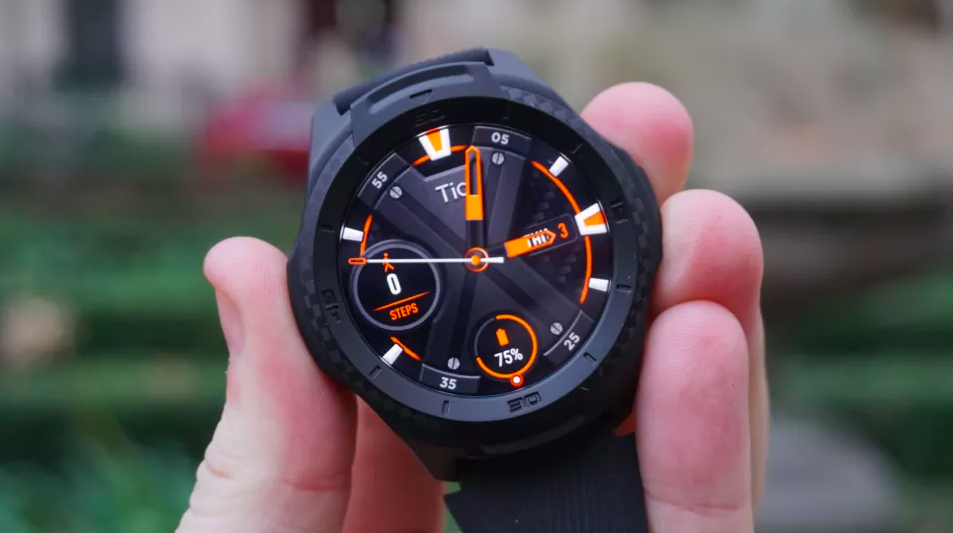 The screen looks aesthetically pleasing thanks to its AMOLED panel but it doesn't do a satisfactory job in bright sunlight even when set at the highest brightness possible. However, the 'always-on' mode that display time, steps etc as per the selected watch face is quite handy. Overall, the display is good enough for a smartwatch of this price segment.
Performance
The watch is powered by Snapdragon Wear 2100 which isn't the latest and best Wear OS chipset but it does what it is capable of. The 4-year-old OS paired with 512MB of RAM and 4GB ROM performs just as one would expect it to. The watch is smooth enough for normal day to day tasks and navigation but I experienced major lags during or after charging and while doing the initial setup. To sum it up, it isn't the worst performance on a watch but a bit more responsiveness would have been a delight.
Wear OS and the Interface
Wear OS experience here is the same as seen on other devices running Wear OS. With the right swipe, you get the tiles section. These tiles help for quick access to some regularly used apps like TicWatch Weather and TicWatch Health. Similarly, left from the Home screen takes you to the Google Assistant section. You can also prompt it via "Ok, Google" voice command as the watch comes with an in-built microphone. Sadly, there is no loudspeaker here for direct calls from the smartwatch.
Swiping below brings down the quick shortcuts window whereas swiping up brings up the notifications. Long pressing the Home Screen lets you switch between a great number of unique watch-faces and add more as well. You have to press the physical button once to bring up the list of apps just like on the TicWatch Pro 2020 that we recently reviewed. You can find its full review on our YouTube channel. If you are unfamiliar, I suggest you go watch it to see how a typical Wear OS interface works.
Also Read: TicWatch Pro 2020 Full Review: Premium Stand-Out Wear OS Smartwatchom/ticwatch-pro-2020-full-review
Now, as expected from any proper smartwatch, there are lots of options for fitness tracking. The options range from TicWatch's own apps to the classic Google fit. To make the tracking accurate, the watch comes equipped with sensors like dynamic optical heart rate sensor, acceleration sensor, and gyroscope which all function well. The heartrate sensor though not that accurate is capable of 24-hr heart rate tracking. There is no pre-built app for sleep tracking but the watch does support it. The best option for it is to download the TicWatch sleep app from the Play Store.
Battery Life
They say even the beautiful moon has dark spots, right? If S2 is the moon, its battery life is the dark spot despite its 415 mAh battery. The 2-day battery life advertisements are nowhere close to the actual battery backup. It hardly lasts you a day with 'always-on' screen mode and not so bright max brightness. When using airplane mode, however, I was able to manage about a day without using any of the fitness tracking features. Tracking about an hour of my daily workout made the battery life worse. Clearly, the battery life is not its strongest point.
The charging time is pretty quick though. It took me nearly about 45-60 minutes to get it fully charged from 0% using the magnetic charging dock provided in the box.
Verdict
The watch is extremely light-weight and it hugs your wrist so well that you don't even feel like a watch is wrapped around. Despite a non-premium build, it still manages to get people's attention due to its design ergonomics. Furthermore, replying to text messages is relatively easy due to the larger 1.4-inch round screen. You can shuffle among your smartphone's songs with ease via Bluetooth 4.2. The notifications you get comes with images (if it includes) which is a nice Wear OS touch. In conclusion, the performance, durability, and unique Wear OS features are certainly a steal for this price. The demerits aren't that major but the question remains, is it still worth the money in 2020? Let me hear your thoughts on that in the comments down below.