Subisu Cablenet Pvt. Ltd., one of the leading and renowned cable television, internet, and network providers in Nepal has introduced its brand new 'Refer Ma Bonus' offer for its existing customers. This offer is available to the users from Shrawan 11, 2077 (26 July 2020). In this offer, the existing customers (referrer) will get to use their internet and television services for free for an entire month and all they have to do is refer their neighbours or relatives (referee) to the SUBISU services. The payment of a month will be cut off on each referral notified to the SUBISU service centre.  
Subisu Refer Ma Bonus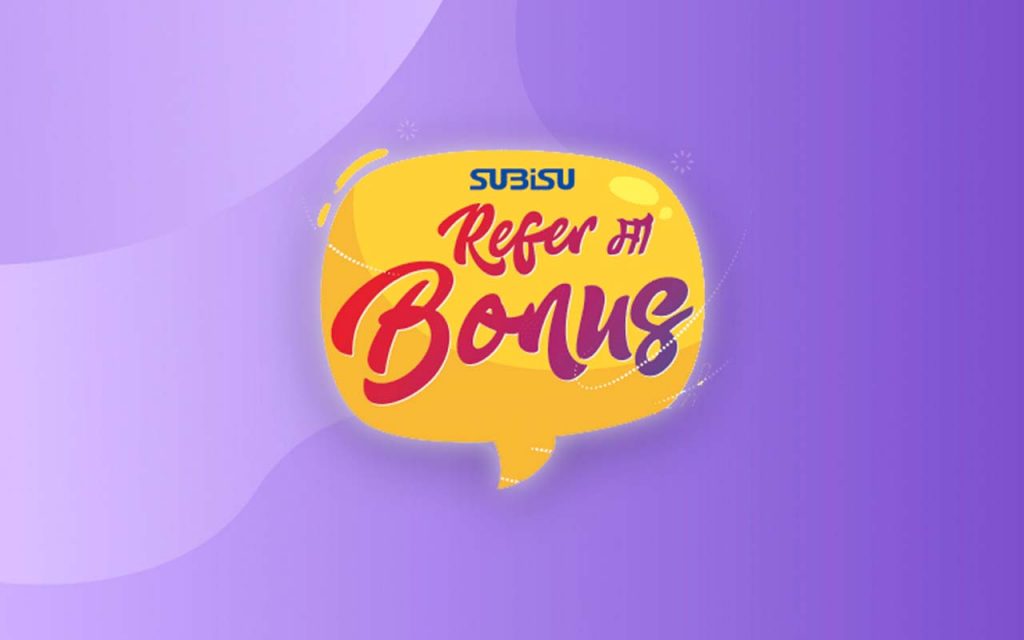 How to Refer?
How to Check Referral Status?
As internet access is a major concern of today's generation, Subisu has introduced this exclusive offer to fulfil the demand of people regarding internet accessibility and reliable service. To get this offer, user must fulfill the following terms and conditions:
SUBISU Referral Program/Offer Policies
Referral Program is applicable to SUBISU's existing Customers only.
Referrer will get a 1-month free subscription on his/her primary existing services as a scheme/benefit.
To redeem the referral scheme, the referred person has to be successfully converted to SUBISU's customer (with his/her first payment).
This scheme is also applicable to deactivate SUBISU's customers.
This referral program is not convertible to cash and also it is non-transferable.
Referral connection is subject to network availability.
The referral can be initiated with SUBISU's website for now.
No limitations exist on the number of referrals that a client can make.
Company reserves the right to change, modify, stop, or cancel the policy whenever required without prior notice and shall not be liable for any such modifications.
Other Services of Subisu
Subisu has been providing several services to customers like cable and digital TV service, consumer internet, enterprise internet, MPLS VPNs, WAN Ethernet, Wholesale IP Transit, MVP, Data Center Solution, and many more.
Subisu has also come up with some unique inventions like Clear TV. Read further to know more about Clear TV.
Clear TV
Clear TV is the first Digital Cable Television service that broadcasts news and shows through MPEG4 Standard Definition and High Definition Channel Cables using Conditional Access System (CAS) and Set-Top Box.
.