 Now you can send up to $100,000 to Nepal through Hamro Remit semi-annually. Hamro Remit has got a permission from Nepal Rastra Bank to allow $10,000 per transaction in international remittance.
Before this update, it was allowed to send a maximum of 30,000 US dollars per person in six months. From now on, this limit has been increased up to 100,000 US dollars and this feature is available to Tier 3 users. There are already 17 banks under the system of Hamro Remit to facilitate international remittance.
Know about the updated transaction limit in Hamro Patro Remit.
| | |
| --- | --- |
| Per Transaction Limit | $10,000 |
| Per Day Limit | $25,000 |
| 15 Days Limit | $50,000 |
| Monthly Limit | $50,000 |
| Half Yearly Limit | $100,000 |
Hamro Remit is a remittance system by Hamro Patro which was launched just 7 months ago. It has been able to process remittance amounting more than Rs 1 crore within two months of its launch.
Now with the increase in the limit, it aims for higher transaction volume. Regarding this, Shankar Upreti, Founder and CEO of Hamro Patro says,
About Hamro Remit
Hamro remittance is thought to be one of the simplest ways to send money from abroad. Since the launch of Hamro Remit on Asoj 8, 2078 B.S, Nepali citizens living in the United States can effortlessly send money to their homeland. Money can be simply moved from a US bank account and debit card to any Nepali bank account.
Starting as a digital calendar, Hamro patro has been providing features like the exchange rate of Forex, i.e. foreign currency, since its inception. Now the facility of viewing exchange rates has expanded its horizon, and sending remittances has become available in one app.
Users will need to download Hamro Patro app on Android from Google Play Store and in Apple devices from iOS App Store. By clicking here, you can also use the calendar remit service from the website browser. But only users in the respective countries will be able to access this feature in the app.
How to send remittance from Hamro Remit using Hamro Patro?
Users from Nepal can access Hamro Remit from its website. You can follow these simple steps to proceed your remittance journey from Hamro Patro Remit.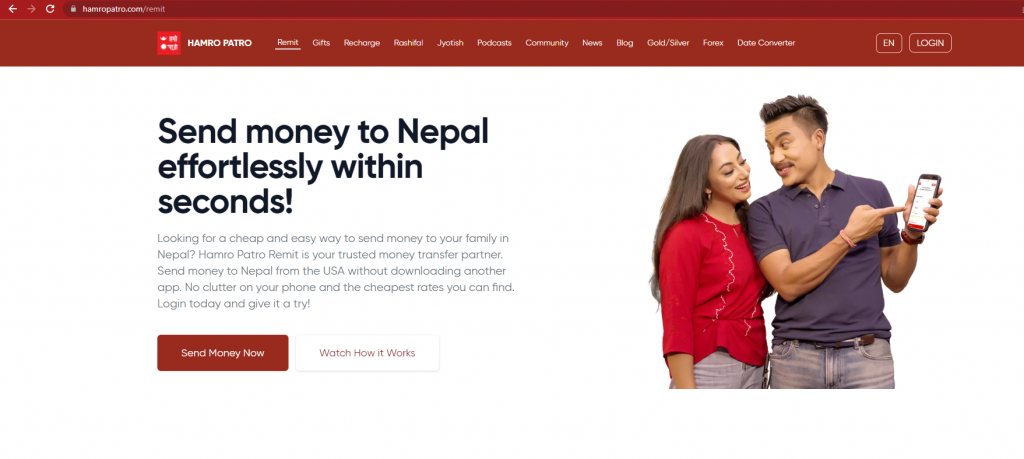 Now, enter the amount and banking details and then add click on continue.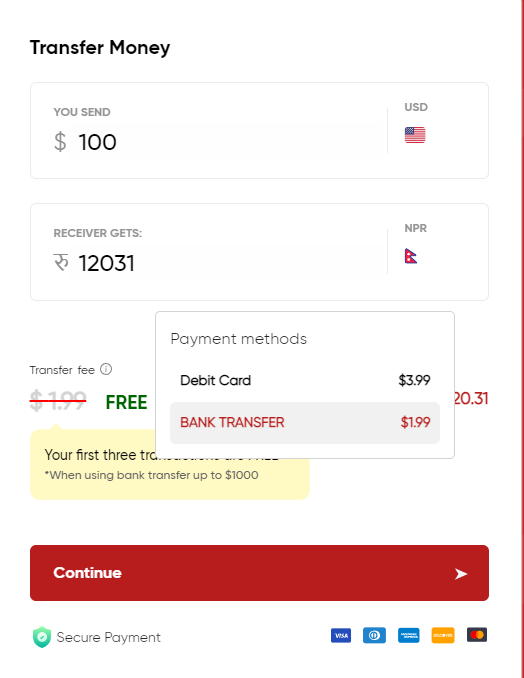 Then, add fund source and complete the transfer. You can also track your transfer amount.
With Hamro Patro Remit, Hamro Patro has expanded its services to digital remittance too. Hamro Patro has a wide range of options like these.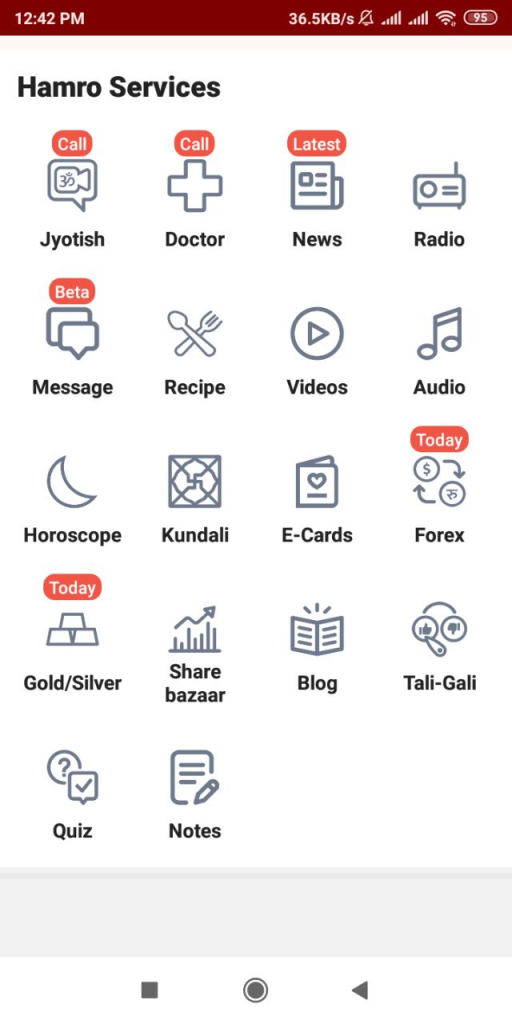 Moreover, you can take part in Hamro Patro Quiz, plan your budget in Hamro Hisab Kitab, and even vote for the opinions through "Tali-Gali" option. Additionally, you can also view the recipes of various dishes you like through this single app. Hence, Hamro Patro is more of a super app than merely a digital calendar.
Watch this video of TechSathi's conversation with Shankar Upreti to know more about Hamro Patro.
And now, with the increased limit of remittance in Hamro Remit, you can send money easily to your dear ones back to Nepal in a very short time period. This will get you rid of having to travel around remit counters and wait for your turn to send money to Nepal.
Also Read: Digital Lending is on its way to Disrupt the Fintech Industry; NRB allows Loans up to Rs 5 lakhs from Mobile Apps