The most awaited update of PUBG Mobile Update 1.0 is finally here bringing some major changes in the game. The best part is that PUBG Corporation has announced that the servers won't be taken offline for this update i.e. you may keep playing the game while the update is being rolled out and update it on your own time. Let us take a look at what this new update brings for the ever-growing audience of PUBG mobile.
New Map: Erangel 2.0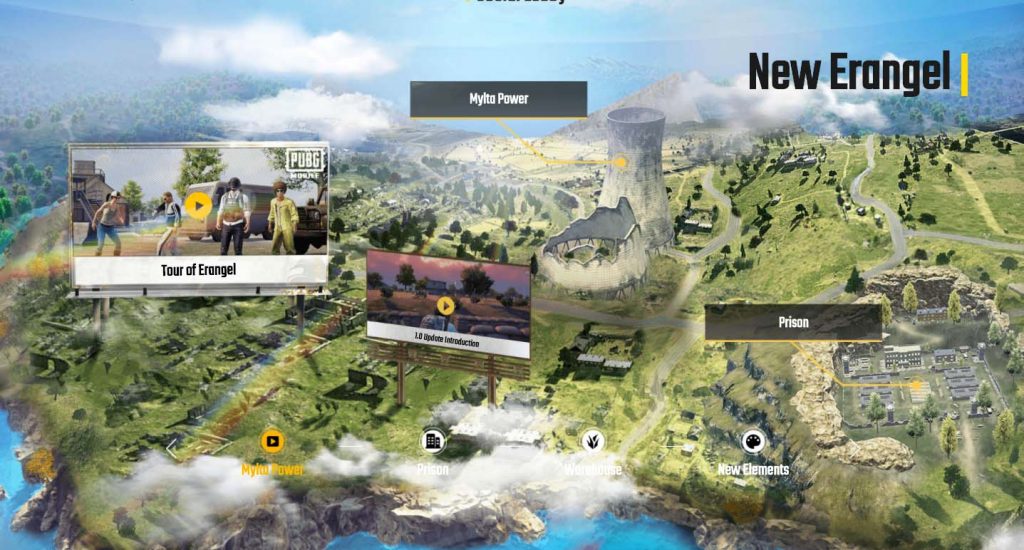 The latest update is marked as version 1.0.0 which brings a major change to the most played map in the game i.e. Erangel with Erangel 2.0. Erangel 2.0 has better visuals for the land, sky, water, and vegetation making it look more realistic. The improvement of structures and buildings along with remodeling of major drop points in the map like Quarry, Mylta Power, etc. have been done with this update. New map elements like barricades, abandoned tanks, trenches, and ongoing construction objects have been added for taking cover during battle which is obviously going to make the fight more intense and engaging.
Improvements in Livik
Livik is the latest new map in the game which was appreciated by a lot of players for its unique topography. So, this update brings some visual improvements in the textures of rocks, waterfall, etc. making the gameplay smoother than before. A new Livik and Arena mode exclusive semi-automatic gun named XM104 has been added as well. The gun has seven rounds with a manual reloading option.
Royale Pass Season 15
Being a player since Season 1, new season announcements always seem overwhelming to me. These days new season brings a lot of new things compared to back then. The new Season 15 is called Beyond A.C.E. and comes with season-specific gameplay mechanics added to the game. There will be Energy Towers where players can redeem supplies when they meet certain combat conditions. The combat conditions are similar to what you are asked to during Royale Pass update missions. This mode will automatically start in Erangel when the event is live. The Royale Pass Season 15 starts after a week of update 1.0 is released i.e. on September 14/15.
EvoGround Additions
It is good to see the Classic mode still remaining true to its name. That's where EvoGround comes in with various new modes to engage the players with. With this update, Payload 2.0 is coming to EvoGround. It will bring a new armed helicopter, Advanced Communication Towers to recall dead teammates, a new armed UAZ, Dacia, Buggy, as well as new heavy weaponry- AT4-A laser-guided missile and M202 four-barreled rocket launcher.
Graphics and Refresh Rate Improvements
Character models have been improved with better action animations whereas building and terrain transitions between zones along with lighting have been improved for better visual feedback to the players. Shell (bullets) ejection animations while firing, new blast effect, and strong firing feedback have also been added to the game.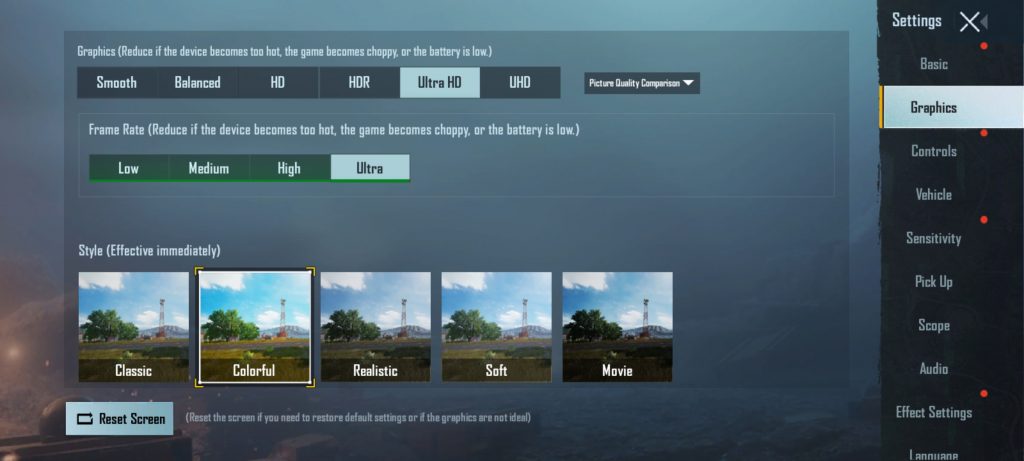 Since most flagship smartphones these days can run PUBG at higher FPS than 60 and they have higher refresh rate screens to adjust to that FPS as well. It was first tested on OnePlus smartphones and with this update, the game can now run on 90Hz (refresh rate) on any capable smartphone. This does make the gameplay much smoother than on 60Hz but may create a new hurdle between players with 60Hz and 90Hz screens (like for competitive PC gamers) but let us wait and see how much of a difference it will make.
Other Improvements
Some other improvements include combat animation improvements, major balance changes for Tommy Gun and UMP-45, Arena updates, Cheer Park update with revamped showdowns, user experience improvements, new lobby system with Main lobby, Social lobby, and Store lobby to better separate game menus, and much more.
The company has also announced a list of bug fixes. Tencent says to have countered around 20 different methods of auto-aim with increased penalties for cheaters. It will take some time to get more players in the new update and see for ourselves how much of this is true cause I have faced a lot of hackers in the game before this update which totally destroys the fun of the game.
PUBG Mobile Update 1.0: Size and Availability in Nepal
The new update has already gone live on Android and iOS worldwide and the same goes for Nepal. You can now download it from the Play Store or App Store. The update size is 1.8GB for Android and 2.17GB for iOS.
Also Read: Top 5 Online Mobile Games to Play with Your Friends from Home
Conclusion: PUBG Mobile Update 1.0
I could see some major improvements in the visuals as soon as I started my first game after the update. I have yet to try out everything that I mentioned in this article so, don't take my word for all of it.
Experience it yourself by updating ASAP and then let me know your opinion in the comments below. Happy Quarantine Playing! Stay safe.