 PayWell app has rebranded itself with a new logo and the user interface (UI) in its app. PayWell is a digital wallet under PayWell Nepal Pvt. Ltd. It has upgraded its mobile app to the new version 4.0.6 in August 24, 2022.
Having a logo made in green, yellow and white color before, this digital wallet app has upgraded its logo now into a clean inscription of its own brand name in with a combination of black, red and navy blue color.
What are the new UI updates in PayWell App?
The logo looks clean than that of before. Also, it is quite impressing that they have used attractive animations and illustrations for the icons.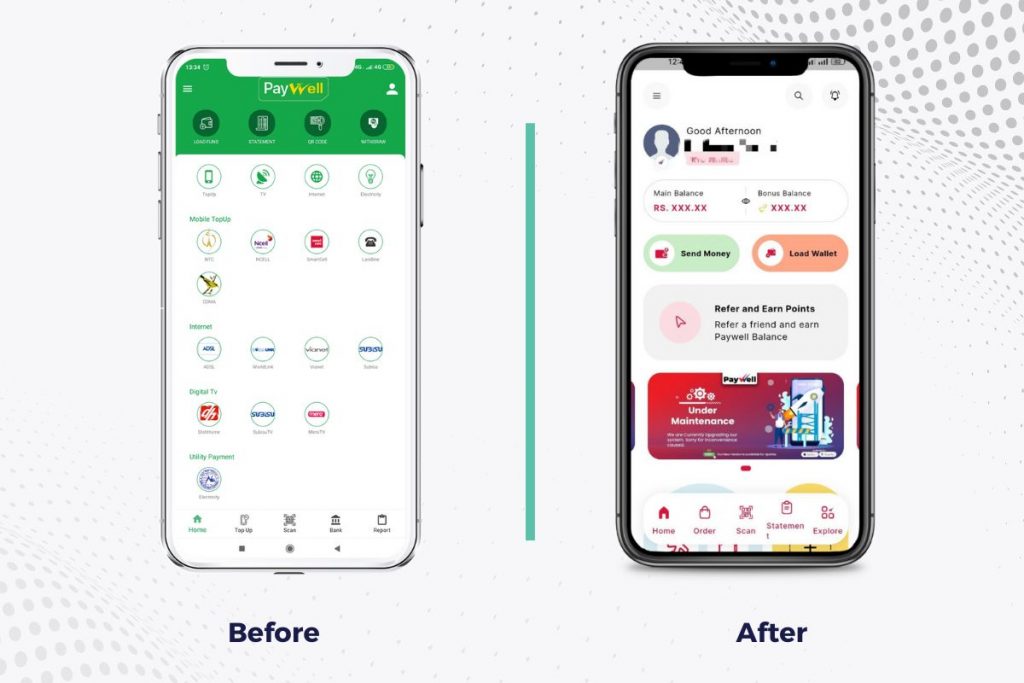 The color combination look attractive than its previous UI. However, you will struggle while searching for some of the payment options.
The individual merchant and vendor payment options are hidden inside the main categories of payment. Anyone who logs in to the app will get lost in homepage because of its confusing icons and UI.
The utilities section is easy-going as you can see the icons like top-up, flight, television, electricity and internet right at the home screen. However, other services are either overlapped inside other payment options or they are unavailable.
Through the "Bank" option, you can link the accounts from 6 commercial banks, 2 development banks and 1 finance company to the PayWell app.
The scan option is intact, right at the mid-bottom, which is the good part.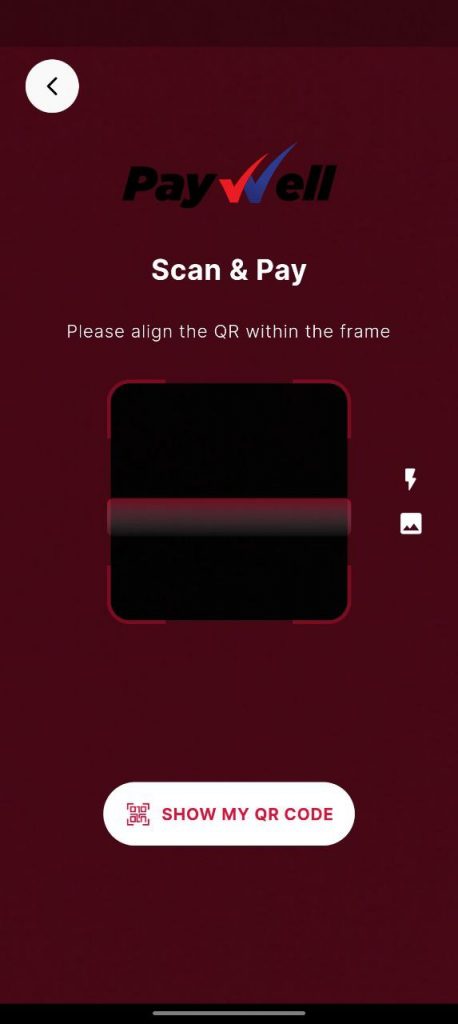 How to get started with PayWell app?
If you want to get an experience of a new digital wallet, you can try PayWell app. You can download the Paywell app from Google PlayStore for Android devices and from App Store for iOS devices.
Then open the app and click on "Sign Up" for the first time verification.
Then you will have to enter your name, email address, mobile number and create the password.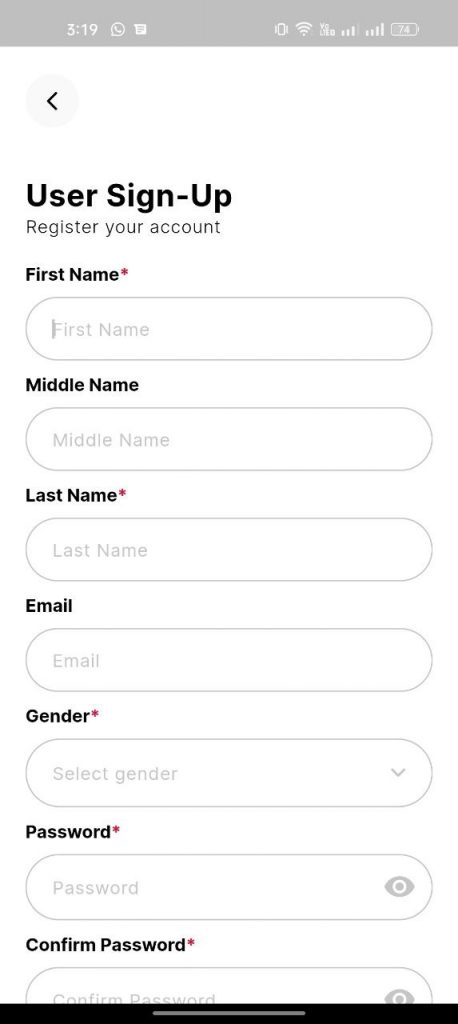 You will get 5 digit OTP for verification in your mobile number. Enter the 5 digit code and verify your mobile number.
Then you will have to log in again with the new password you create.
PayWell App comes with a new UI but is missing various features of a Digital Wallet
Though PayWell app has 100K+ downloads in Google Play Store alone due to its aggressive marketing strategies, the newly updated mobile app version misses various important features.
There are few incomplete icons that add more confusion among any user.
For instance, the bank link option appears with two "plus" icons that confuses the user. You can click on any one of these icons and reach to the same option. Same goes with the "Paywell Contact" option. Paywell contact is the option through which you can send money to your friends and family who are the users of Paywell digital wallet.
Also, in the Utilities section, you can see the icons but you will find it empty if you click on that. It appears that the merchant acquisition is still on the process.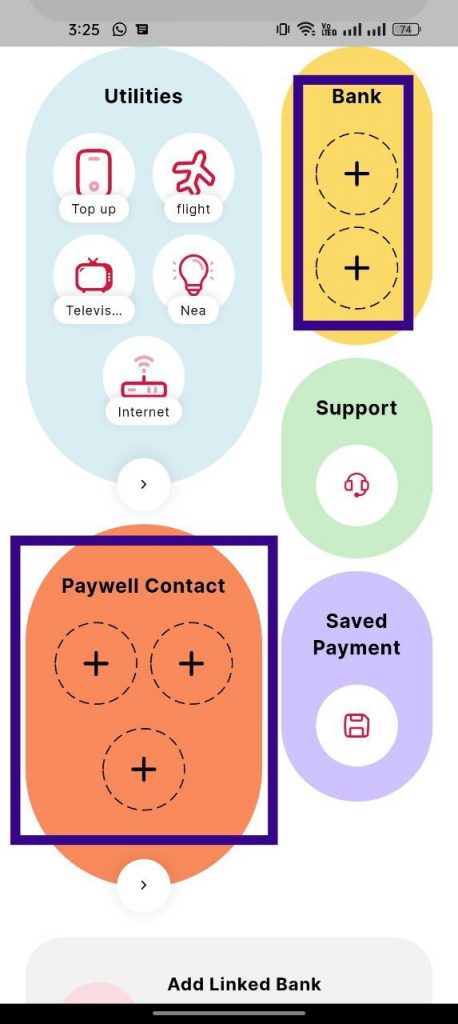 You can scroll down and add your linked bank account to the list. You can link the accounts from 6 commercial banks, 2 development banks and 1 finance company to the PayWell app.
Seems like the PayWell Digital Wallet is not seriously following NRB's Guidelines for PSPs
While PayWell app has updated its new version of the mobile app with a new UI (which is rather confusing), it still misses out on giving satisfactory user experience.
For instance, we tried out many of its options and found out that they are not working properly. Some of the users might struggle with waiting for the OTP once you enter your mobile number while registering with the app because we faced it while testing it.
Also, the top-up section is not functioning properly.
As an NRB licensed payment system provider (PSP), any digital wallet must be seriously concerned about payments and settlements that are made through its system. As per the Unified Directives for Payment Systems- 2078, any company that has got the license to operate as a payment system provider (PSP) or payment system operator (PSO) should facilitate for the deposit, payments and transfer of funds through its system following the guidelines of various legal policies like Payments and Settlements Act 2007, Electronic Transactions Act 2063, and others.

However, this app, whose latest version was released just yesterday has too many problems while making payments and settlements.
We tried using mobile top-up service by recharging a Ncell number by Rs 20. And the problem appeared while the amount from our linked bank account was deducted while the amount was not recharged to the mobile number.
Also, when we tried to redo the process, it showed that the maximum daily transaction has exceeded. How can a digital wallet give such notification while the daily per transaction limit for a digital wallet as allowed by Nepal Rastra Bank is Rs 50,000?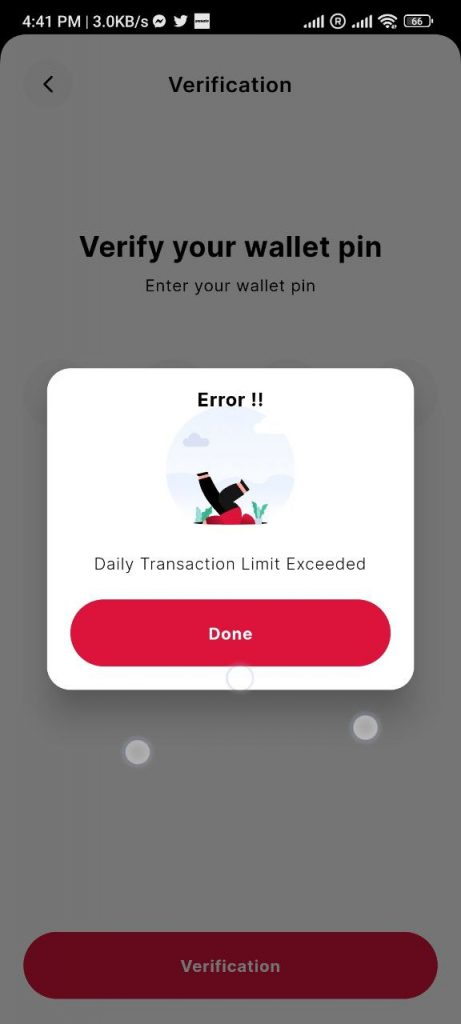 You will find it empty after clicking on the options like "Television", "NEA", "Flight", "Internet" options. They have claimed that their system has been successfully updated but it seems like they launched it too soon.
This is disappointing for its users since the app used to have some options before. Now, even those options are not available. You can refer to the first UI comparison image in this article to check previously available payment options in various headings.
And they have messed up with the design by mixing payment tabs with support and saved payments. The UI/UX do not appear as they claim that they have successfully update the app. Above all this, it is a serious issue that this digital wallet has not followed the guidelines of NRB as a payment service provider (PSP).
There are many issues with the UI and UX of PayWell digital wallet which need to be fixed immediately. If not, the odds are that it will lose its users.
While there is a high competition in updating UI of the digital wallets and all, some of the wallets have failed to provide basic features of a digital wallet. That will just be exhausting for the users since downloading those app will only fill up their space with no point of using them.
Any digital wallet needs to follow NRB guidelines along with taking their users security and reliability at the utmost priority, as they are linked to the financial activities of the users. Financial transactions are really sensitive and any system that we use as a digital payment system should not take it for granted. We hope the team of PayWell app solve this issue soon and pay respect to its 100K+ users.
Also Read: NEA App; The Only Government App with Good UI/UX?