 Payment Nepal (Gateway Payment Service) has signed a partnership agreement with Nabil Bank for the implementation of UPI in Nepal. United Payments Interface(UPI) is a system developed by the National Payments Corporation of India (NPCI) to facilitate digital payments.
In February 2022, Gateway Payment Service partnered with the Indian Company NPCI to introduce a UPI-based payment service in Nepal for cross-border digital payments. Payment Nepal is a payment platform of Gateway Payment Service Pvt. Ltd. that is introducing this service as "UPI Nepal".
To know more about UPI and its features, you can read our previous article here.
Gateway PaymentService Pvt. Ltd. is offering this service in Nepal through UPI Nepal. UPI Nepal is progressing with the updates in the implementation of UPI payments in Nepal. For that, it has onboarded Nabil Bank in the process. It is adding other banks too for the expansion of this service.
UPI Nepal Onboards Nabil Bank for the Implementation of UPI in Nepal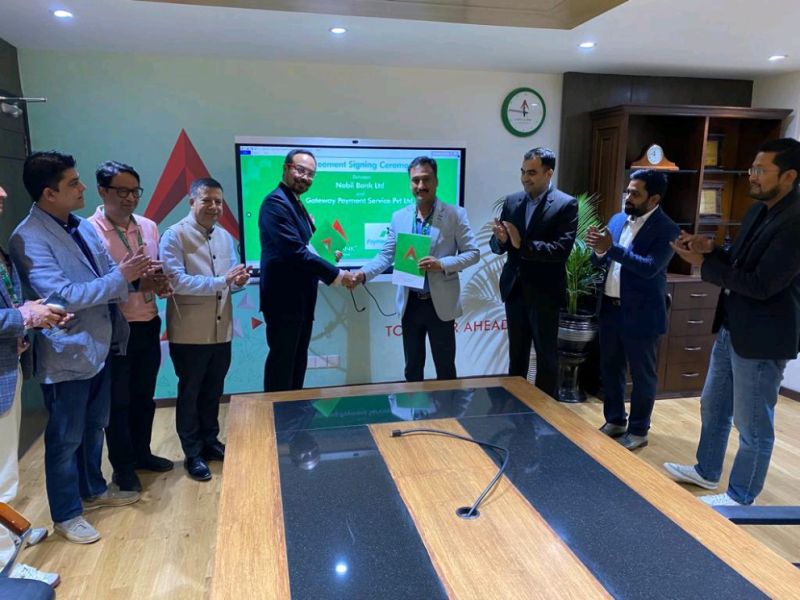 Nabil Bank and UPI Nepal signed an agreement on allowing QR payments for users in Nepal and India. It means the accountholders in Nabil Bank can pay using QR code payments while being in India. Similarly, the Indian users of UPI can also scan the QR payments in Nepal and pay to Nabil Bank customers in the near future.
Regarding the progress of the system, Praveen Regmi, General Manager at Payment Nepal shares,
"We are in the process of deployment of system relevant to UPI in Nepal and simultaneously onboarding banks as members of the network. It is yet to go live."
NPCI is also playing its part in supporting Payment Nepal to Implement its System in Nepal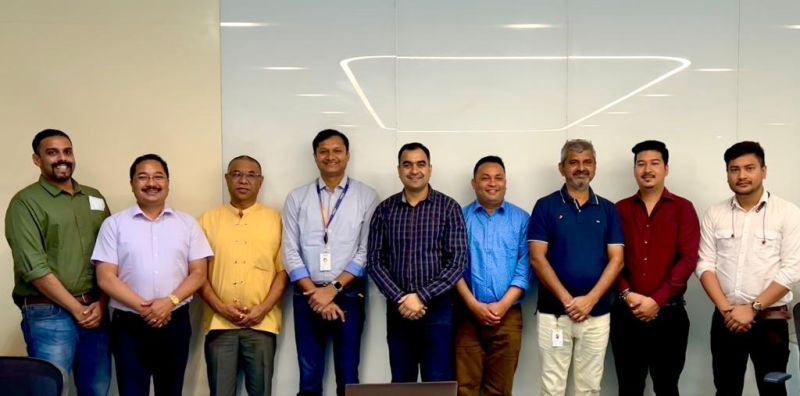 A few weeks ago, the team of Gateway Payment Service participated in a five-day-long workshop with the National Payments Corporation of India (NPCI) and Manam Infotech Pvt. Ltd. to strategize UPI deployment in Nepal. In a sense, both parties in Nepal and India are preparing for the full implementation of QR-based cross-border payments.
At present, Nepali users are only able to make card-based transactions across India through debit/credit cards or the prepaid dollar card that has been introduced last year by NRB. After the implementation of UPI-based payments in Nepal, users can make interoperable payments from their mobile wallets too. Mostly, the payments are based on QR codes.
Nabil Bank is also adding a new block in facilitating cross border payments
Nabil Bank is among the leading commercial banks in Nepal which is adding new services in terms of digital banking and making digital payments. Only a few weeks ago, it has partnered with FonePay where Visa users can make payments in Nepal simply by scanning FonePay QR. Also, it is one of the first banks to introduce a Cash Recycler Machine in Nepal which facilitate both the deposit and withdrawal of cash from ATM machine.
With this new agreement with UPI Nepal to facilitate UPI-based payments to its customers, Nabil Bank has added another block in the field of digital payments. Though this service is yet to be live in the mobile banking system of Nabil Bank, we can be sure that they will soon make this feature available for the users. After this, the customers of Nabil Bank can scan QR codes in India and make payments.
Soon Digital Wallets Will also Allow for Making Cross-Border QR Payments
A lot of Nepali workers work in India and commute time and again across the border on a regular basis. Due to the open border, both the people in Nepal and India conduct transactions in cash. And this transaction goes off the record which is missed out in most cases.
Only card-based transitions get properly recorded as they take place under the banking channel. So it is high time to introduce digital payments for Nepali users in other countries too. As India holds the major portion of international trade with Nepal, QR payments can be easier to introduce between these countries. Also, companies like F1 Soft International are also working to bring cross-border payments to the hands of the users.
FonePay, a payment system under F1 Soft International has already partnered with Visa to enable FonePay QR code payments to the Visa cardholders around the world. Soon, wallets like eSewa will also allow making payments directly to India.
Hence, the introduction of UPI in Nepal will help for the proper record of cross-border payments other than facilitating QR-based payments. This is expected to surely bolster the process of attaining the goal of a Digital Economy in Nepal.
Also Read: Visa Users Around the Globe Can Now Scan to Pay Through FonePay QR in Nepal