 Nepal is soon to introduce India's UPI payment system within the country for cross-country payments.
The National Payments Corporation of India (NPCI) has partnered with Gateway Payments Service (GPS) and Manam Infotech to deliver services in Nepal. Gateway Payments Services is a new payment systems operator (PSO) in Nepal.
What is the UPI Payment System?
UPI stands for Unified Payments Interface. UPI is a system developed by the National Payments Corporation of India (NPCI) in association with the Reserve Bank of India and the Indian Banks Association (IBA).
It is a single platform that merges various banking services and features under one umbrella. A UPI ID and PIN are sufficient to send and receive money. Real-time bank-to-bank payments can be made using a mobile number or virtual payment address (UPI ID).
UPI payment system is the unified payment system for the banks, wallets, and other PSPs for facilitating easy person-to-person and person-to-merchant transfers.
In India, digital wallets like Google Pay, PhonePe, FreeCharge, Mobikwik, and others are interconnected with UPI. It means you can pay through UPI using these wallets. It has created interoperability through linking banking systems, wallets, and QR as well.
IT has more than 216 banks under its network in India.
How does UPI System Work?
Firstly, a user needs to have a mobile number, a bank account in the UPI supporting banks. Then, they have the option to register in UPI through any among the three ways:
Mobile number
Aadhar Card Number
UPI ID
Aadhar card number adds more unique verification of the user since it is specific for a single user only, unlike mobile numbers. Aadhar card is one of the national identity cards for the citizens in India.
After registering, the UPI gives a unique Virtual Payment Address (VPA) that works as an identity of the user. Then, you can download any UPI-supported payment apps like PhonePe, Paytm, Google Pay, BHIM, MobiKwik, Uber, SBI Pay, and BOB UPI.
Through those apps as well as through the mobile banking apps of the UPI member banks, you can make enjoy making payments like:
Merchant payments
Interbank transfer
QR code payments including both Static Code and Dynamic Code
Linking multiple bank accounts and making payments in real time
Why is India's UPI Payment System Entering in Nepal?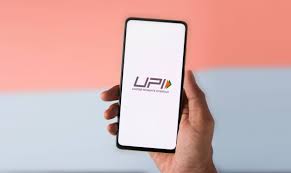 This question might have triggered into your mind after knowing this news. So, why is India's UPI system entering Nepal?
The answer is simple. Making direct payment through cards to India staying in Nepal was not easier before. Although some banks provide this service, you had to either get a VISA card or activate it through your bank. However, paying for goods and services in India through mobile wallets or mobile banking was still a problem.
Hence, Gateway Payment Service Pvt. Ltd. is bringing India's UPI system to Nepal as UPI Nepal. They were working for card-based payments before. Now they are upgrading to rendering third-party payment services for payments between Nepal and India. This is going to make a significant contribution to the digital economic system. UPI is an open, interoperable, and standardized payment system that connects all the payment players like the banks, PSPs, and PSOs in India.
As Nepal is expanding for cross-country payments through an international payment gateway, India's UPI payment system in Nepal will facilitate the payments between India and Nepal. It means one can send money through India to Nepal and vice-versa using the digital wallets or QR codes of the member payment companies.
Similarly, if Indian citizens come to Pashupati and buy things there, they can simply scan any QR from our country through their wallet using the UPI system. And then, they can make payments to Nepal. This settlement will be easier since the Nepali currency is pegged with the Indian currency.
How will this integration help Nepal?
India's UPI system will facilitate Nepalese to make payments to India as well. However, there will be separate systems for payments in India and Nepal to distinguish the payments of these countries.
According to NPCI, the partnership will benefit Nepalis by facilitating interoperable person-to-person (P2P) and person-to-merchant (P2M) transactions in real-time.
This collaboration will allow Nepalese last-mile consumers to benefit from an open, interoperable payment system that enables real-time financial transfers between bank accounts and merchant payments.
NPCI is using the concept of "Infrastructure Sharing" for facilitating Nepali payment systems
A lot of users have been waiting for cross-country payments in an easy way. Through NRB has already allowed the international payment gateway through prepaid Dollar cards, payments through wallets or mobile banking systems directly was not an easy task.
After the integration of the UPI system in the wallets and mobile banking of Nepal, one will be able to make payments directly to India in real-time and also be able to receive that.
This will make it easier for the PSPs and PSOs that are trying to form an infrastructure for cross-border payments. Moreover, it will save their resources and time in building that since NPCI already has all-set network infrastructure for international payments too.
Does NRB's policy allow UPI to enter in Nepal?
Yes, NRB allows for the integration of UPI for Nepalese payment systems. Gateway Payments Service Pvt. Ltd. has already got a license from NRB to operate as a payment service provider for Nepal, along with introducing UPI Nepal. It is operating under the brand name Payment Nepal. They have also taken permission from the Reserve bank of India for facilitating cross-country payments between India and Nepal through UPI Nepal.
Nepal Rastra Bank has recently issued a circular for payment systems to implement interoperability among the systems. It has directed the concerned PSPs and PSOs to comply with these directives within the end of the next six months.
The central bank's interoperability directive will resolve this issue, making the payment system more convenient and secure, which will also increase public accessibility.
In such a scenario, UPI entering Nepal is another boon for Nepali customers and merchants. Since India is the major exporter for Nepal, this system will also reduce the illegal imports which take place by skipping customs and all. Since the banks will be linked with the UPI system, it will support documenting the payments while purchasing goods and services and thus, it will help to reduce the practices of shadow economic activities.
Nepal is the next country to adopt the UPI system from India after Bhutan. This integration will help Nepal to implement easy cross-border payments as both paying and receiving end along with supporting the goal of the digital economy.
Also Read: Renew Your Bluebook of Vehicles Online from eSewa and Khalti