 Renewal of bluebook of your vehicles is now easy since you can do it online from eSewa and Khalti. You can pay from these two digital wallets for this purpose. Now, you do not have to visit to the transportation office for renewal of your bluebook.
Khalti's co-founder and Director Amit Agrawal posted on Facebook today giving this update in Khalti where you can renew the bluebook of your vehicle online. You can also pay your vehicle tax through Khalti.
Moreover, you can pay traffic fines through eSewa.
How to renew your bluebook through eSewa?
In eSewa, you can renew your bluebook through both its mobile app and website. You can download eSewa for both Android and iOS devices.
After that, login to your eSewa account and then you can follow these steps:
On the home page, scroll down and then click on Government Payment option.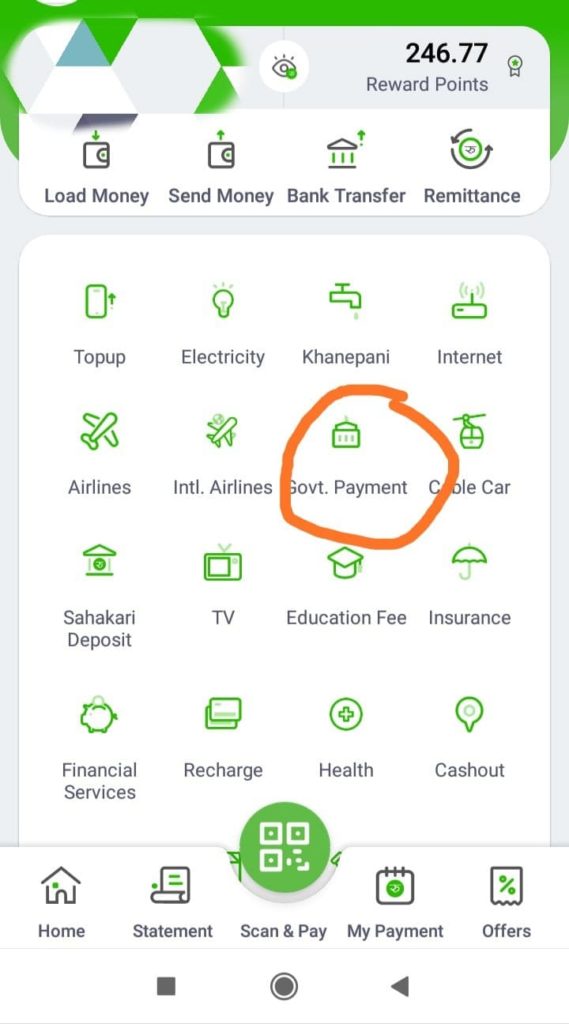 Then, click on Bluebook renewal option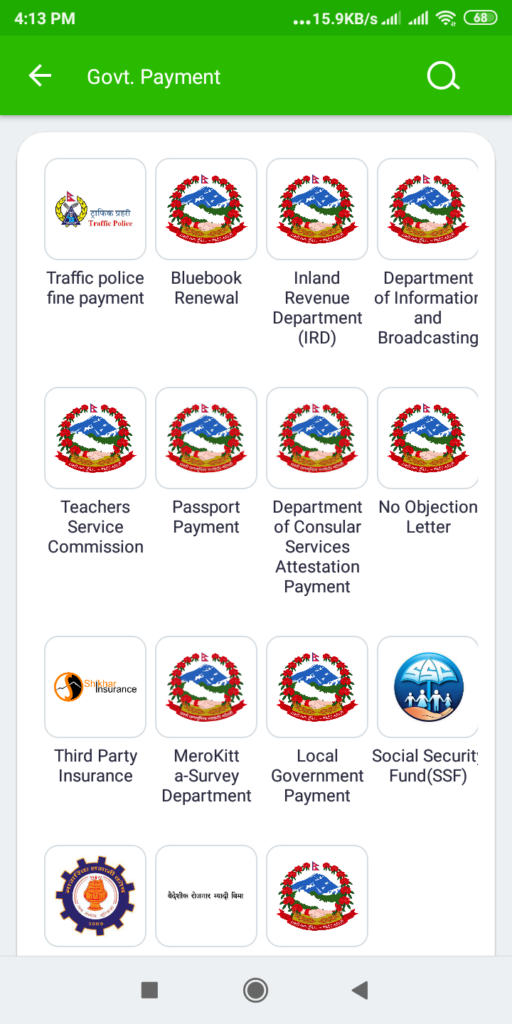 Then enter your vehicle details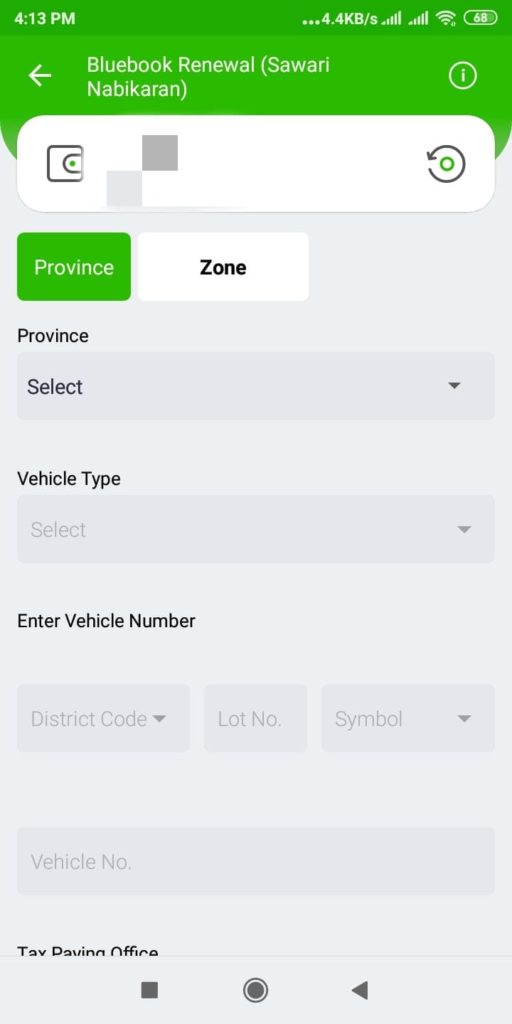 In this way, you can renew your bluebook from eSewa.
Similarly, you can also renew your bluebook through Khalti. Here's how to do it.
Open Khalti app in your mobile or go to www.khalti.com
Then log in to your Khalti account and then go to Government Services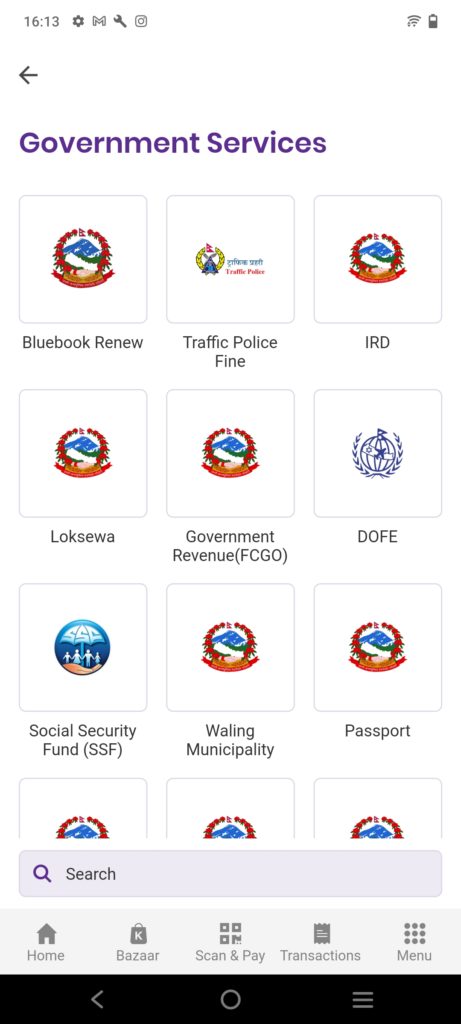 Then click on "Bluebook Renew" option in the first row.
After that, this page will open and you have to enter your details to proceed.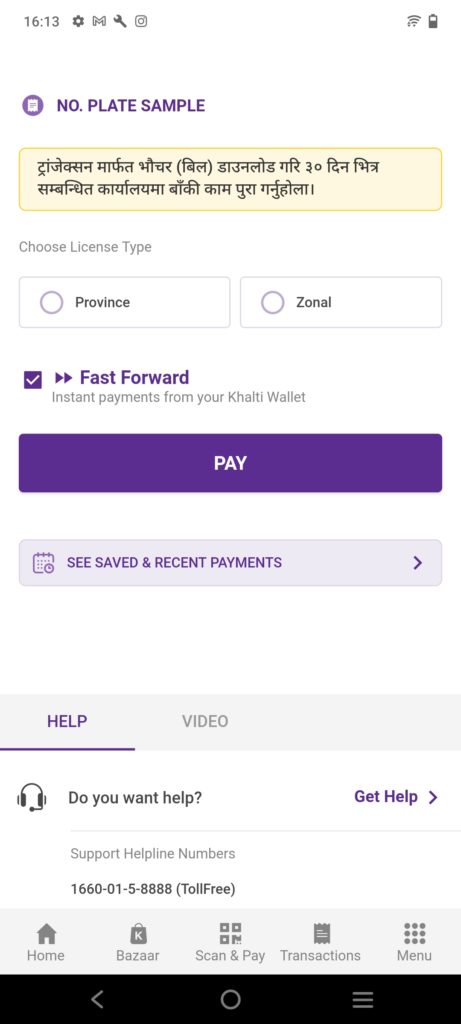 However, this service is available only for Bagmati Pradesh.
In this way, you can pay for the renewal fees through these digital wallets. However, you'll need to download the voucher and send it to the concerned office for stamping and signature. This service will however save you from delayed fines.
As you can see, you have to submit the download the voucher to the concerned transportation office within 30 days of payment.
It's a good thing to introduce Bluebook renewal online but there are more areas for improvement in going digital
Though you can pay for bluebook renewal easily through these wallets, you still have to visit to the transportation office with your bluebook and get stamped. This has solved a problem of staying in lines for payment for renewal while this has not yet facilitated for easy renewal of bluebooks. Let's hope, this serviced will also solved soon. In addition to that, we hope this facility will be expand to other states as well.
Also read: IME Pay Interest Rate Increases to 6.03%; Enjoy the only Interest on Digital Wallet