The customers of Rastriya Beema Sansthan can now pay for their insurance premium using connect-IPS. Rastriya Beema Sansthan has signed an agreement with Nepal Clearing House Limited(NCHL) to integrate this service in connect-IPS. With this contract, the company is now live on connect-IPS. The users can find its option under the "Insurance" section.
Today, this integration has formally started amidst the presence of the executives of both institutions. With this initiation, the customers of Rastriya Beema Sansthan can get rid of staying in line just to pay for the insurance premium. This would save their time and effort as they can simply click and pay through connect-IPS with the comfort of their own devices.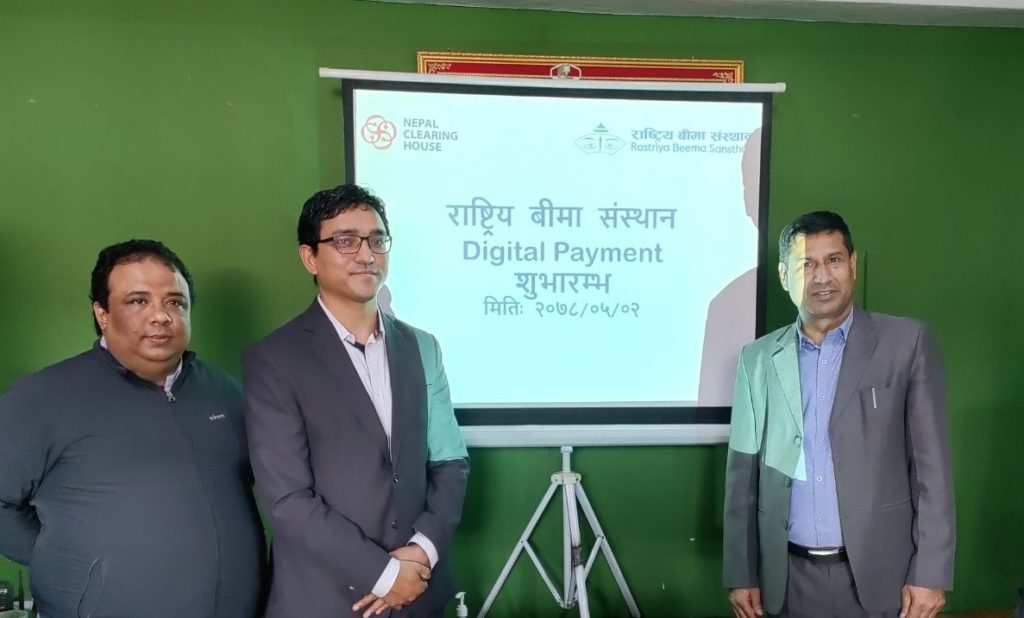 Rastriya Beema Santhan customers can follow this procedure for their insurance payment
connect-IPS has made it easier to make payments directly through our bank account. The customers of this insurance company can surely benefit from this facility. Firstly, you need to sign up for connect-IPS. It is available in both mobile app and web application. Then, you can follow these simple steps:
Log in to your account in www.connectips.com
Now, on the home page, go to "Financial Institutions" on the left corner or scroll down.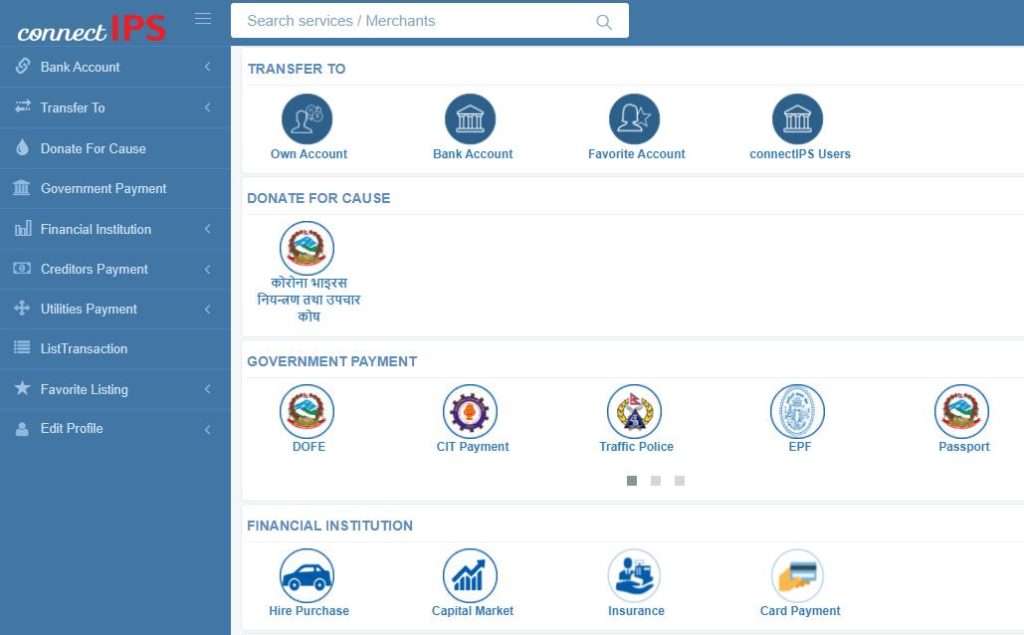 Then click on "Insurance"
There you will find "Rastriya Beema Sansthan" under the "Life Insurance" section. Select that icon to proceed.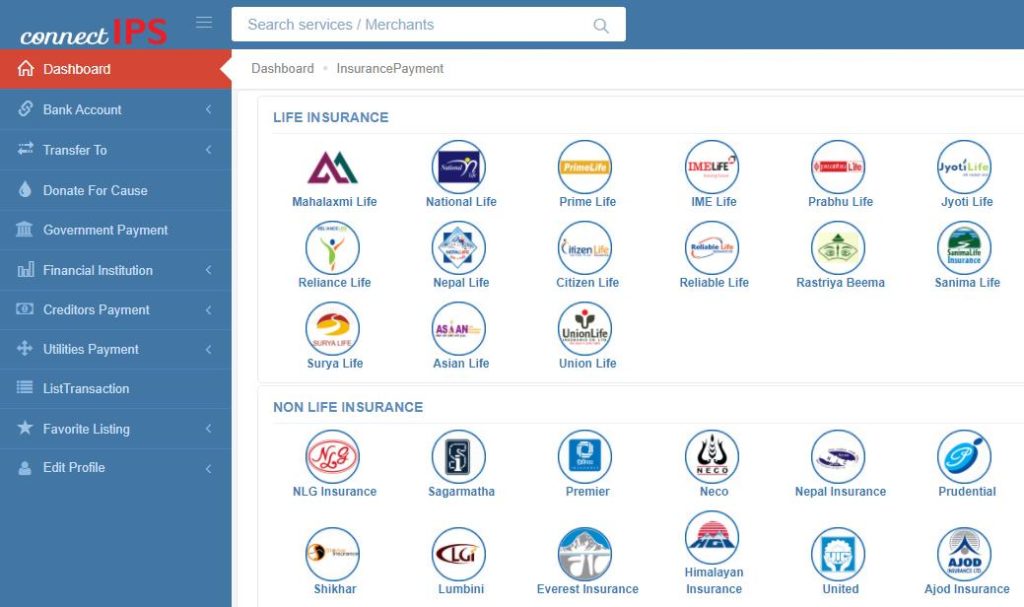 Then, enter your insurance policy number and date of birth (in English) as mentioned in the policy. Select your linked bank account for payment.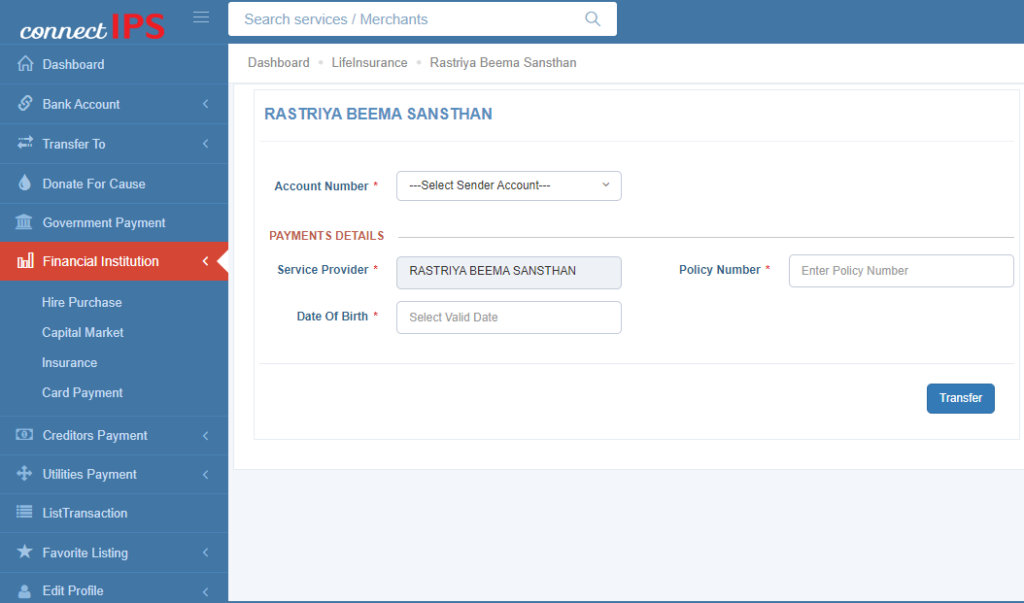 After that, enter your 6-digit OTP to complete the transaction.
Isn't it simple? Well, these few steps can save you from the hassle to stay in line just for paying insurance premiums. Along with that, you can pay through multiple linked bank accounts using connectIPS.
Rastriya Beema Sansthan will soon make arrangements for receiving the insurance amount, agent commission, salary, and making vendor payments online in the next phase. It would be easier for the customers to enjoy digital payment facilities through these types of integrations.
About connect-IPS
connect-IPS is a digital payment system developed by Nepal Clearing House Limited as a single payment platform. It means one can make payments to third parties directly from their linked bank accounts, which does not require the loading of funds like in digital wallets. With its multiple bank linking facility and secured transaction procedures, connect-IPS has now integrated many entities into its system. Talking about insurance companies, there are already 30 life and non-life insurance companies listed as members. Likewise, it has 54 members BFIs in its system. Similarly, connect-IPS allows a wide range of options for making government payments. Since many of the governmental units and offices are linked there, you can make payments to them by selecting on "Government Payment" option.
A lot of government entities are going digital!
This is just an initial step taken by Rastriya Beema Sansthan. The company has already made an agreement with NCHL on Chaitra, 2077 to operate its transactions digitally via National Payments Interface (NPI). Hence, this integration with connectIPS is the first step towards digitization taken by Beema Sansthan. However, this is a welcoming step taken by this company to introduce digital payment services to its customers after 53 years of operation. Though it appeared to be late, the company has other plans in line to go digital from paper-based practices. Like Beema Sansthan, other government bodies are also collecting their revenues digitally. connect-IPS itself allows making payments for government offices like Inland Revenue Department, Lok Sewa, Citizen Investment Trust, Employees Provident Fund, and others.
As the nation is going "Digital", interoperability between institutions and payment methods is one of the crucial requirements at present. And Rastriya Beema Santhan has taken this step forward to ease its customers.
Also read: Making payments through connect-IPS is easier than you think: Here's How To Link & Verify Bank Account