Pathao has just announced that it will soon be launching Pathao Food or Pathao Car services in Nepal. However, we don't know which one of them will be here, but they are technically ready for both of them. This is massive news in the context of food delivery and ridesharing services in Nepal. After its launch in September, Pathao along with its competitor Tootle has reduced public transport to a great extent. This also resulted in rage among the public transport providers and caused legal problems which seems to have resolved now.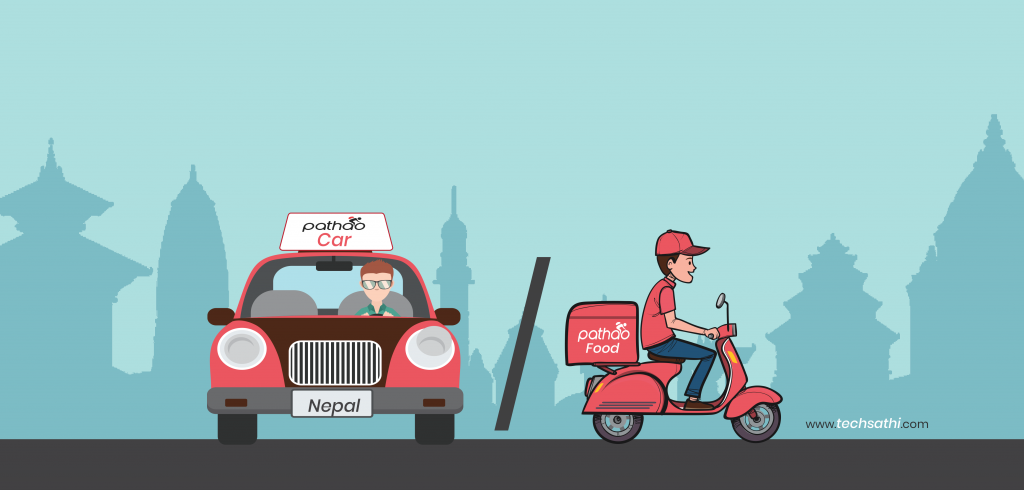 Pathao has established itself well in the Nepali market and is also highly trusted by its users. The number of people using its services has been ever-growing. With such goodwill and popularity gained it was inevitable that they would introduce their ever so popular Pathao Food and Pathao Car services which have been running in Bangladesh. This gives new dimensions to the ridesharing app and is to be seen how it turns out to be.
What next?
The announcement of Pathao Food or Pathao Car has got everyone excited. So, what can we really look forward to from these new verticals? Which one of them is coming to Nepal?
Seems like Pathao is looking forward to releasing one of these services. They are currently busy gathering public opinion and the need of customers. Whichever seems more necessary at the moment, it will be released within a month! Isn't that exciting?
Pathao Food or Pathao Car?
Well, food delivery services aren't a new thing in Nepal and it is being provided by apps like Foodmandu and Bhojdeals for quite some time now. Therefore, we can expect similar services from Pathao Food but it will be interesting to see how they differentiate themselves from the already established food delivery services like Foodmandu and Bhojdeals to beat them at their own game.
Pathao Car is going to be the real deal to look out for here in Nepal as it is a whole new scheme to the Nepali market. However, it will be different from the current cab service provider Sarathi, as they will be using private cars, unlike the taxis. If Pathao bike ridesharing services weren't already alarming to the cabs and public transport in the country then Pathao Car is sure to raise some eyebrows once again of the public transport providers. It is going to be somewhat similar to the ever so popular Uber and it will be fascinating to see how consumers react to this modern prospect.
Takeaway
It is an exciting time for consumers as well as business enthusiasts as the market is evolving and becoming highly competitive. If things go as planned, Pathao Car or Pathao Food is going to be launched within a month or so. We can only wait and watch what sort of impact it is going to have on the market and our day to day lives.