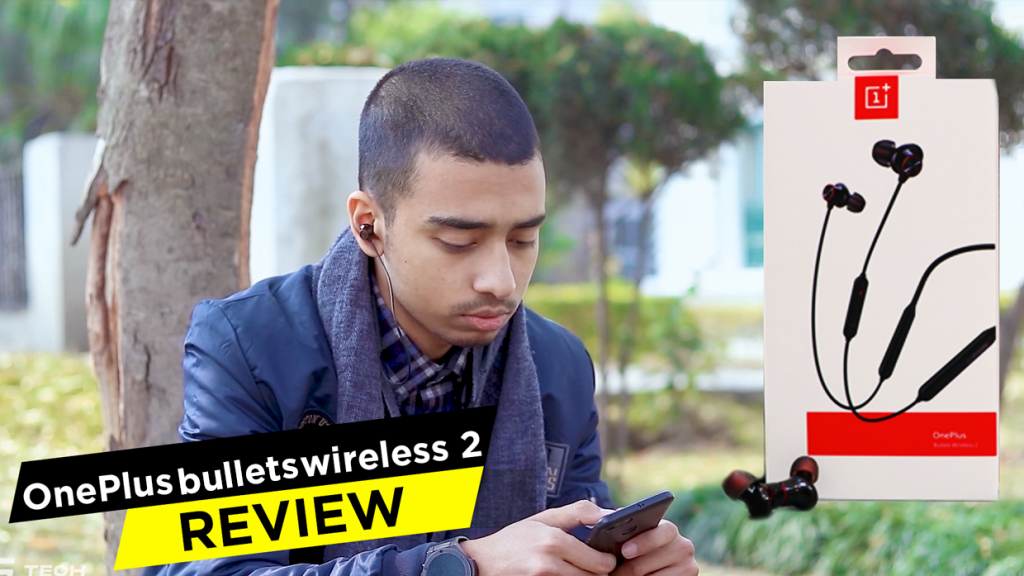 OnePlus Bullets Wireless 2 is the successor to one of the best budget wireless neckband-earbuds from One Plus i.e. the One Plus Bullets Wireless. Though there have been very few upgrades from before, here's an honest review as a consumer on the Bullets Wireless 2 to help you determine what you will be paying for if you are in the market looking for a good Bluetooth earphone in a budget.
Price and Availability:
It comes in two color options: Black and Olive Green at a price tag of $99 USD. In Nepal, OnePlus Bullets Wireless 2 comes with a price of Rs. 12000 -Rs. 15000 in Daraz and other unofficial stores.
What's in the box: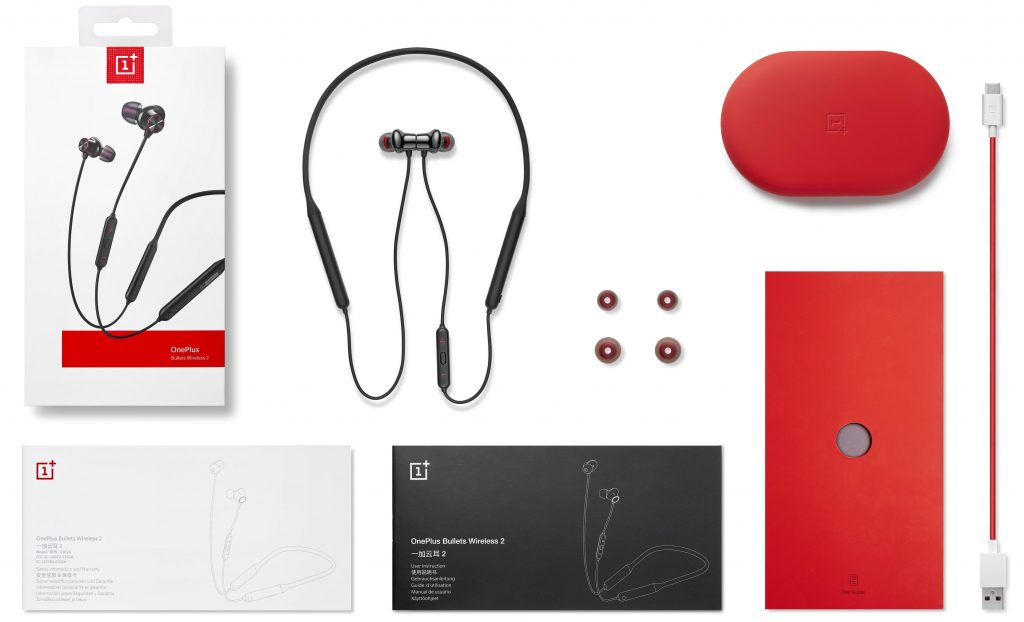 1x Pair of Bullets Wireless 2
1x Storage bag
3x Silicon earbuds
1x User guide
1x USB charging cable
1x Safety and Warranty card
Key Specifications:
14-hour battery life
USB-C charging
aptX HD support
Bluetooth 5.0
Build and Design:
The design remains mostly identical as before with a silicon neckband and long wires reaching the earbuds with magnetic backplates. The neckband has a matte rubber finish while the earbuds have a metallic shine to them. The angled earbud nozzles make for an ergonomic fit. Also, the use of the right size of silicone tips provided in the box will not only make wearing the earbuds more enjoyable, but it'll also improve sound quality. The physical controls are all on the left side with a single button on the neckband and an inline remote with three mushy and non-clicky buttons. The left neckband also houses the USB port for charging the device and a notification LED that blinks white while the earphone is paired. The best part of the Bullets Wireless 2 for me is that it is lightweight and the neckband doesn't tilt towards one side while jogging. The earbuds also didn't fall out at all during my 2 weeks of usage in various scenarios.
Personally, I prefer over-ear headphones so the plugging in of earbuds in my ear for a long time causes me some discomfort. Unfortunately, there is no waterproof rating like before but I think it handles a little sweat just fine. But I still can't guarantee you that the sweat won't damage them. Overall, I highly liked it for its sporty but minimalist design and comfort but I was hoping for a One Plus logo on the earbuds this time as my friends think that I bought some cheap one Daraz.
Features and Performance:
Before using the device, we need to turn it on, right? Here, One Plus retains its power on/off feature as before i.e. we need to clip the magnetic backplates of the earbuds together to turn it off and detach them to turn it on. Once turned on, we can connect any device via Bluetooth or NFC as well. Since it has Bluetooth 5.0, the range, sound transmission quality, and latency is very good. Sadly, a quick pair is only supported on OnePlus smartphones. The remote is of the three-button variety, with a central multifunction button that handles playback, call management, and track navigation, while the plus/minus buttons control volume. The action button on the neckband allows for quick re-pairing with the device last used, or when held, turns on pairing mode. A long press of the multifunction button summons the almighty Google Assistant.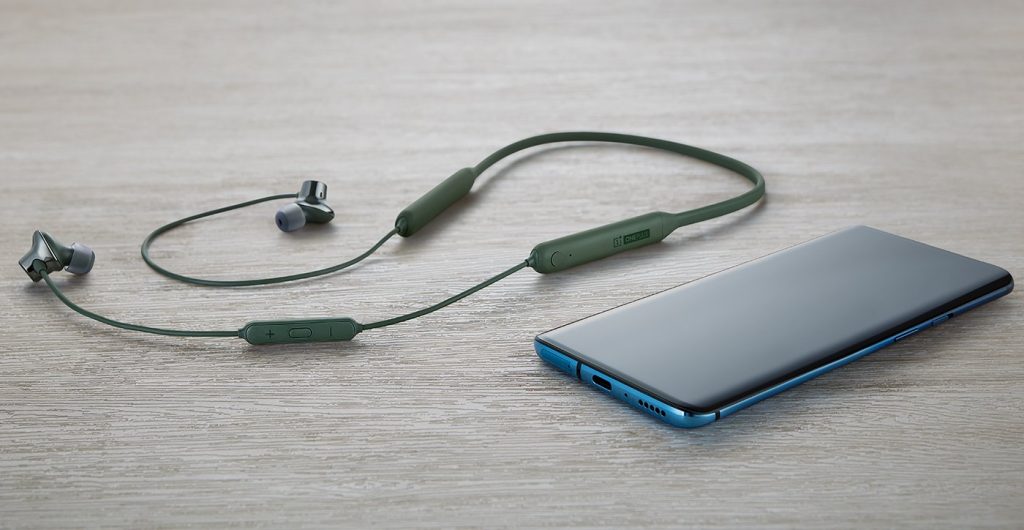 Let's talk about another best feature of this gadget i.e. its battery life. With support for OnePlus' Warp Charge technology, these earphones only need a 10-minute charge to provide you with 10 hours of playback, which is incredibly useful if you frequently forget to charge your wireless headphones. A full charge takes about 20 to 25 minutes. The battery backup claimed by the company is 14 hours but in our test with 50% volume, the earphone lasted around 12 hours and 21 minutes. You may find your charge runs down much quicker if you listen to music at high volumes. We all know by now that the future is USB-Type C and this one's ready for it.
Now comes the most important part for an earphone i.e. its sound quality. The OnePlus Bullets Wireless 2 has a dual-driver Knowles balanced armature housing and a 10mm dynamic driver sits in each earpiece which is pretty impressive for this price range. These are good-sounding earphones, offering a significant upgrade over the original Bullets Wireless. Bass frequencies are a bit louder than mids with detailed vocals and harmonies but decent lows. With support for aptx HD, these earphones can handle 24-bit Hi-Res audio, which will likely appeal to audiophiles who are looking for buds on a budget. Treble reproduction is excellent and isolation is phenomenal. External noise fades away, making these a great choice for commuting and studying in high-traffic areas but the volume needs to a little higher to compensate for the absence of Active Noise-Cancellation which isn't expected for an earphone at this price range.
For phone calls, voice transmission is great, however, the mic's placement in the inline remote makes it easy to accidentally knock it against clothing. This can relay unwanted sounds to the person on the other end of a call. Here's a sample to help you determine the quality for yourself. We also tested the latency with various phones and it varies from device to device with the best latency in One Plus devices but a normal user won't notice it that much. In simple words, there was no significant lag while watching YouTube videos and online gaming.
Verdict:
Overall, the OnePlus Bullets Wireless 2 earphones are a very capable pair of headphones, with an attractive design and good enough sound quality for both audiophiles and normal consumers, – and at the price tag of only $99/£99, they make most people want it. Oh! I nearly forgot. We also tested it with iPhone and it works just fine. Audio quality isn't the best, though, since AAC isn't supported. For Apple users, I highly recommend the Power-beats Pro by Beats.