 Chinese eSports team Nova XQF has been crowned as the champions of the first-ever PUBG mobile global championship. Nova XQF scored 319 points with 151 kills during the tournament. The team claimed 4 chicken dinners from 29 games during the course of the tournament and brought home $700.000 out of the $1.2 million prize money pool.
PUBG Corporation announced team Nova XQF as the winner through their official Twitter handle. They wrote "NOVA ESPORTS is your PUBG MOBILE GLOBAL CHAMPIONSHIP 2020 Finals Season Zero Champions! ?" The group stage games concluded in the previous month and team Nova XQF was placed 9th in the overall ranking. After some miraculous comeback and consistent performance along with stunning team spirit, They climbed up the leaderboard and eventually crowned the champions. The fan favorites, Four angry men, also the champions of group stages secured the second position and Zeus eSports make the top three.
PMGC 2020 finals Team standings
Nova Esports
Four Angry Men
ZEUS Esports
Natus Vincere
Bigetron Red Aliens
Konina Power
Team Secret
Klas Digital Athletics
Alpha7 Esports
Secret Jin
RRQ Athena
Futbolist
Aerowolf Limax
Power888 KPS
A1 Esports
Abrupt Slayers
The ongoing covid-19 pandemic negatively impacted the tournament. The finals are scheduled to be played at coca-cola Arena in Dubai. Three players of the competing squads are tested covid-19 positive during the initial check-up and the tournament had to be moved online. Players compete through their respective hotel rooms. The move to the online format caused several connection issues. Eventually, the tournament had to be postponed and delayed for 2 days.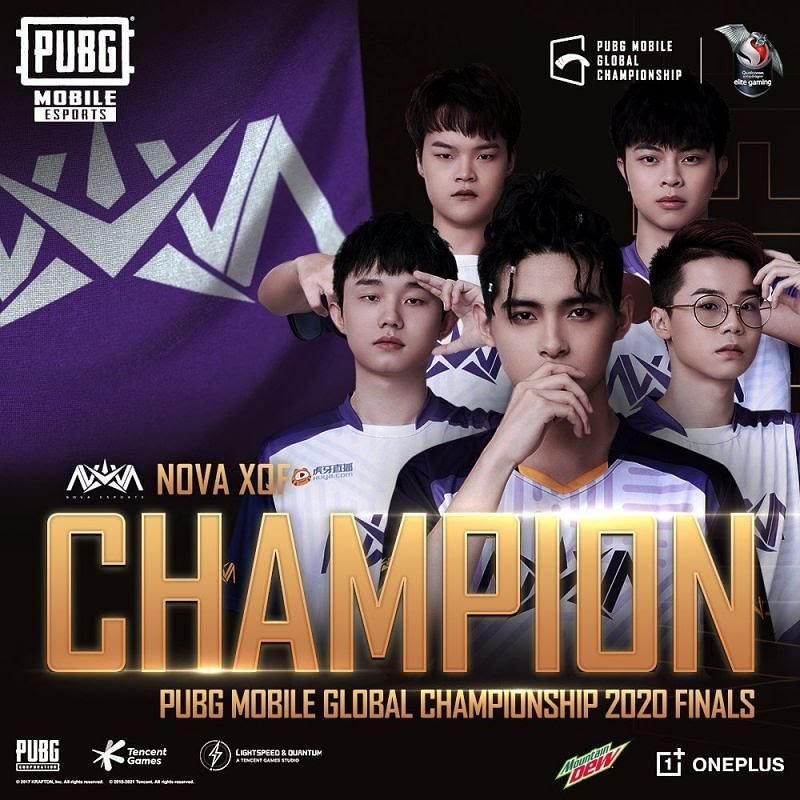 Squad members of team Nova XQF  Paraboy, Coolboy, Jimmy, and Order claimed the prestigious title along with cash rewards.  Team 4 Angry Men who also has a massive fan following around the globe won the tournament's MVP and won a cash prize of $1500. Only one Nepali team, Team " Abrupt Slayers" were able to go past the group stage and secured 16th position. They claimed $5000 from the prize pool. The final had more than 3.8 million concurrent viewers worldwide, highlighting the immense popularity of watching the PUBG final. Of particular note is the overwhelming enthusiasm in Thailand, where PUBG has gained a massive following. This is in part due to the game's intuitive interface and its availability on both PC and mobile. The game's dedicated fan base has been instrumental in helping grow PUBG into a global phenomenon, with millions of players logging on every day to battle it out against each other. It is clear that PUBG has not only revolutionized the gaming industry, but also provided a unique platform for people from all over the world to connect and compete. PUBG Corporation has stated that they're planning a grand tournament for 2021.