Leading the trend in digital banking, NIC Asia Bank has introduced a mobile banking app (NIC ASIA MoBank) based on the Omnichannel App system.
NIC Asia Bank has been offering financial services and amenities with the newest technology.
According to its long-term plan of becoming a "Digital First Bank," the bank is aiming to attract both existing and potential customers so they may take advantage of the full range of financial services through this Omnichannel App from any location, at any time.
Also read: What does Omnichannel mean to the digital payment ecosystem?
About NIC Asia MoBank App; What's new in it?
While new customers can download and use it via Play Store or App Store, current NIC ASIA MoBank users can upgrade to the current NIC ASIA MoBank app and upgrade to Omnichannel App.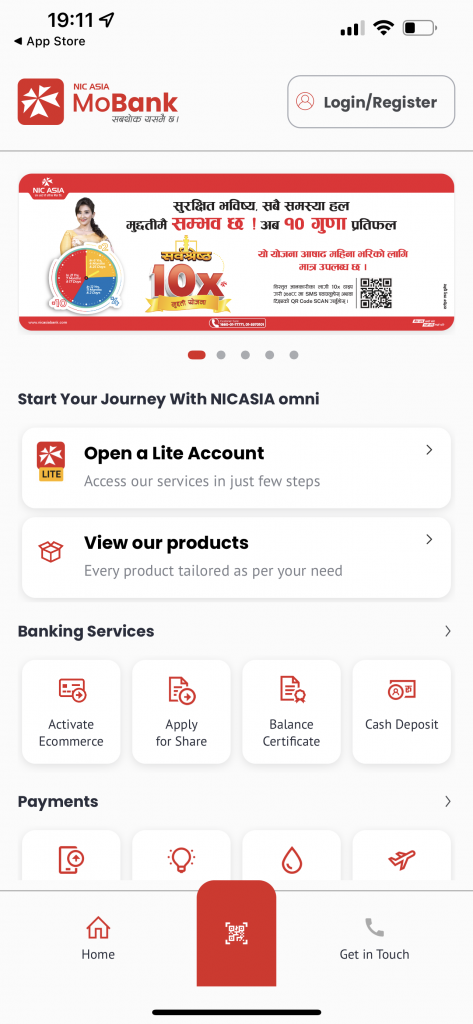 The bank is getting ready to offer more services through this app in the near future.
The Omnichannel App was introduced with the tagline "Everything is in it," and it will allow consumers to access the most banking services quickly and effortlessly.
After upgrading from this app, the customers will be able to:
Request new debit cards and prepaid dollar cards, term accounts,
Check requests
Get access to easy e-commerce
Scheme transfers
Locker facilities, and many more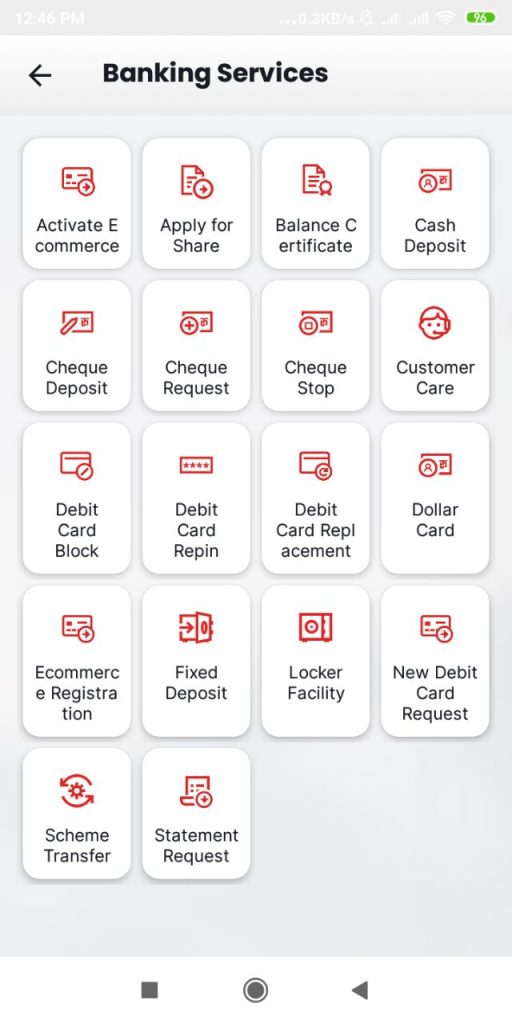 You can request for an array services under a single system through this app like:
Cheque deposit
Debit card/Credit card application, block, repin
Dollar card application
Fixed deposit
E-commerce registration
Locker facility
Apply for share
Probably, NIC Asia MoBank is the first mobile banking app to provide such a wide range of digital services in Nepal.
Additionally, those who do not have an account with this bank can download this app and utilize it as a digital wallet. This is the beauty of Omnichannel app where you can enjoy the services of digital payments without being registered in the banking system.
This allows you to go digital through a variety of services such as paying utility bills, making top up payments, paying for financial services, making vendor payments, bank transfer and QR payments.
NIC Asia MoBank can be accessed for free under NTC network
NIC Asia MoBank is more easy and cheaper to use since it can be accessed for free under the network of NTC.
Through this facility, the customers of this bank can use the data of Nepal Telecom and use the NIC ASIA MoBank App, iServe, Website and Internet Banking facilities for free. This service was already made free in the network of Ncell.
Now using the free data facility of NTC and NCELL, the valued customers of this bank can avail the following services.
NIC Asia Bank is Getting Ahead on its Digital Banking Journey with NIC Asia MoBank
NIC Asia bank has grown to be the bank with the largest branch network in the nation, offering banking services through 359 branch offices, 473 ATMs, 102 extended counters, and 81 branchless banking locations nationwide.
Through this wide network, the bank has been able to service around 25% of the economically active population in the 20–50 age range out of the entire population of the nation.
In the most recent fiscal year, the bank has paid more than Rs. 3.16 billion to the Nepali government both directly and indirectly in taxes.
Now with the updated version of NIC Asia MoBank app, NIC Asia Bank is about to take bounds and leaps in the field of digital banking. More than that, being in an Omnichannel system, this app is about to provide services to both its customers and the customers of other banks as well.
NIC Asia MoBank has more than 1 Million downloads in Google Play Store. It is also the first mobile banking in Nepal to allow applying for IPO.
Also Read: What is American Express Card (Amex)? How to Get Amex Credit Card in Nepal?