"Hamro Patro," Nepal's most prominent app, has revealed a week-long promotional offer in honor of Nepal's new year. Hamro Patro consumers can get a 10% discount on home appliances when sending gifts to their families in Nepal during this promotion. For orders above $19, the firm even waived the shipping tax.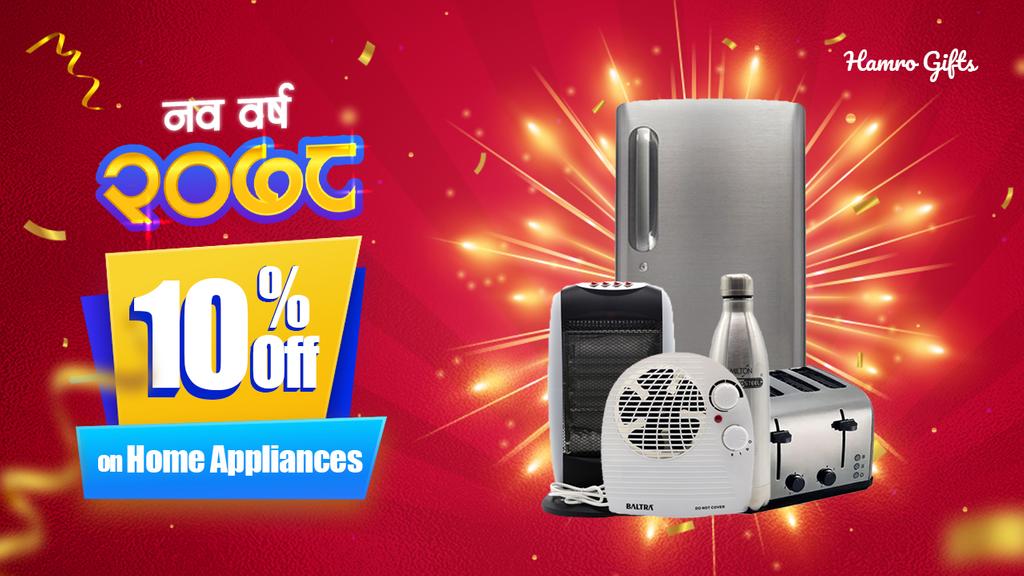 Customers may order a variety of other gifts, such as cookies, chocolates, perfumes, and candy, to be sent to their loved ones. "Most orders are delivered within 24 hours if ordered before 11 a.m.," said Sujata Gautam, the company's marketplace director. Within the Kathmandu valley, the service is open.
In a short period of time, "Hamro Gifts" has grown in popularity among the global Nepali diaspora because it helps customers to communicate their affection to their family and friends back home. Sending presents often communicates that you care, which is more apparent on special occasions. People will make their presence known by giving presents to relatives. Gifting adds warmth to relationships, and "Hamro Gifts" has attempted to add this warmth to its users' bonds with emotionally distant relatives and friends, which is why "Hamro Patro" users have praised this program.
Hurry to take advantage of the "Hamro Gifts" limited-time promo of a 10% discount on home appliances. Now is the time to order it and have it delivered to your family's door.