 Various revelations of people investing in crypto and other investment platforms are getting into the limelight these days. The number of Nepalese investing in virtual currencies and investment schemes is increasing day by day under the noses of Nepal Rastra Bank.
Finance Minister Janardhan Sharma has also quoted that a lot of Nepalese money is flowing outside the country in the form of these investments. According to sources, more than 1% of Nepalese invest in cryptocurrencies from Nepal.
Though NRB has urged all not to invest in these network marketing schemes or to engage in the trading of virtual currencies, people are still adamant about this.
Recently the arrest of people investing in cryptocurrency has blown off the media, posing threats on people who have been secretly trading in virtual currencies from their mobile phones. In addition to that, a special task force has started its operation to detect those illegal tradings and activities.
Among all the online marketing and virtual trading platforms, Hyper Fund is the most talked-about fund scheme. The Foreign Exchange Department of NRB has been issuing notices from time to time indicating that it is illegal to invest in cryptocurrencies, virtual currencies, or any network marketing.
Nepali Traders are losing a lot of money in such fund schemes like Block Areas, MetaWealth, Nut Meta. Their money has got stuck in their account but they are unable to withdraw
Yes, it is happening these days. A lot of people are losing their money on such platforms. The most common among them are Hyper Fund, Block Areas, MetaWealth, Nut Meta. They piled up their hard-earned money in such schemes for easy money and now, they are unable to withdraw.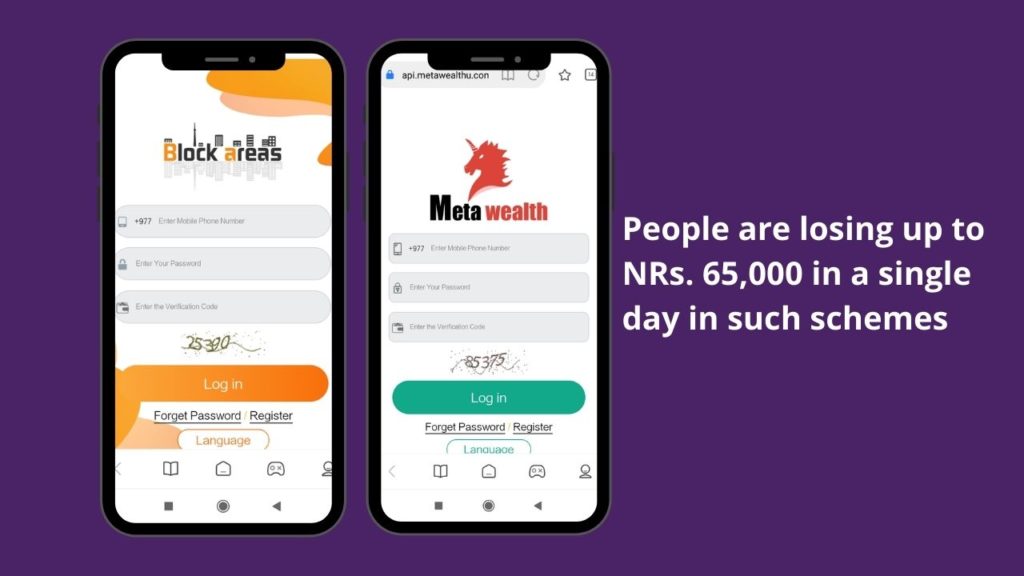 Why is it happening so?
It is because the system is down and people can not log in to their account. Even if some of them have logged in, they can not withdraw their money. A trader who has been trading in Block Areas has claimed that he lost NRs. 65,000 in a single day.
What he told us further put us in shock,
"I have already lost NRs. 65,000 in a single day this week. I know more than 50 people who have put their money like me. There are more than 22000 people investing in such trading platforms. Just imagine how much they have lost. First you send your money to them and then, they promise you to pay back after some days or months. Then you can withdraw the returns. I also got more than 60% return in the first few times. But now, my account has been locked. Even the customer support from Block Areas have changed their number. They told that they are updating their system but it has already been more than two days.

Now I think my money has been lost. But I need my money."
What makes it look like a scam?
1.Same UI of Multiple Apps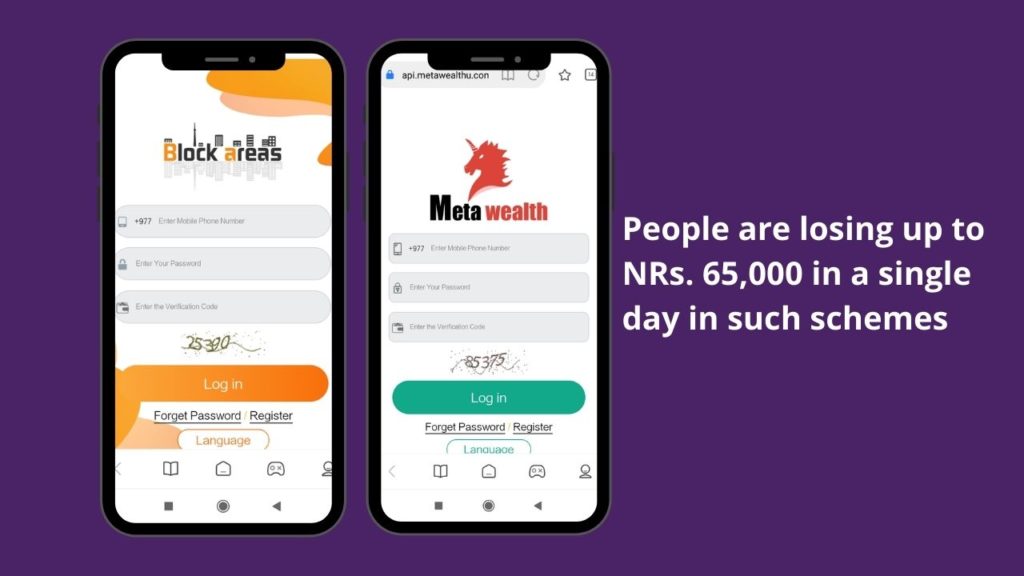 If you see the interface of those web applications it looks similar. And when one system was not working, the other also stopped working.
This is rather sinister. And if you see, the log in page is also similar. Both of the systems were registered in the US.
The shocking fact is MetaWealthu.com and Block Areas.com have the same age. Both of them are just 85 days old. Both of them were registered on November 14, 2021.
Here's the proof that these sites are operated by a single entity (whatever or whoever it is).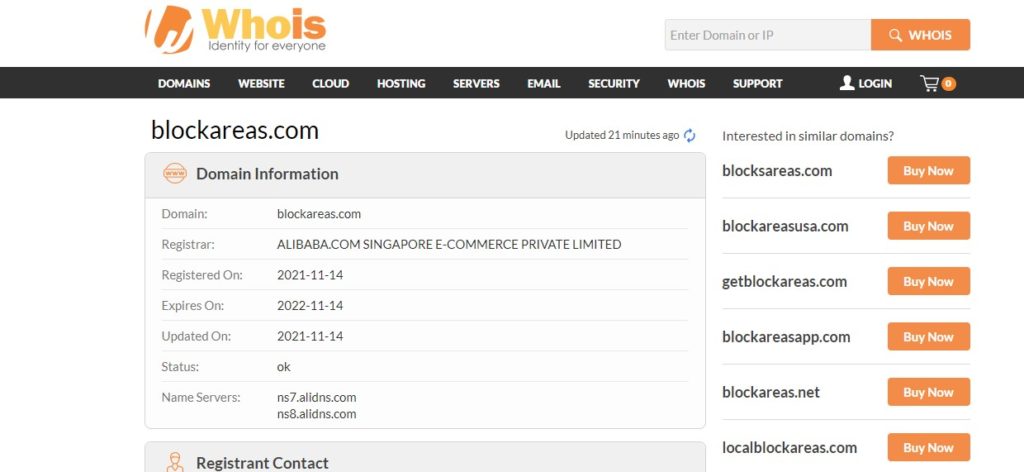 This makes it obvious that the owner of this system has created two platforms to loot money from the people in different countries.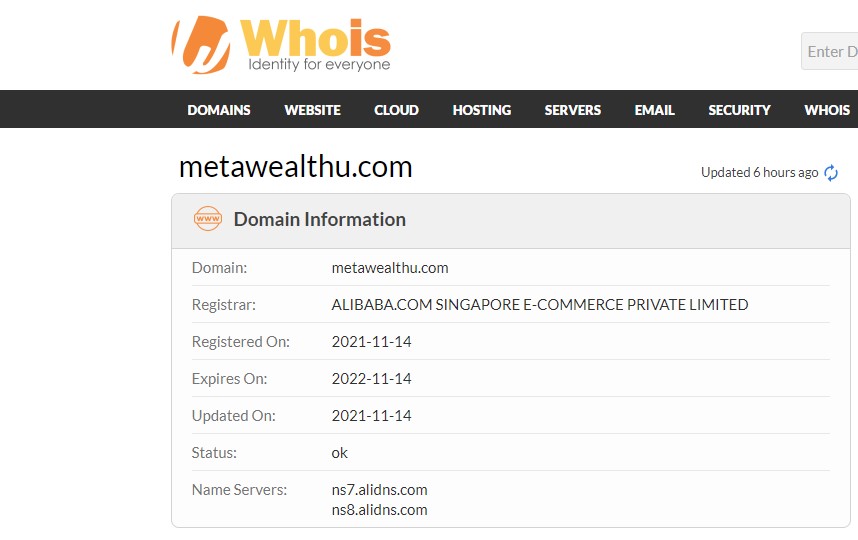 Sadly, a lot of Nepali people are also the victim of this easy-money machine.
A rough record as said by our respondent is that there are more than 25000 people investing on such MLM schemes.
2. They even are not available in Google Play Store
If such platforms are legit, then they could have advertised about that in the mainstream platforms like Google, Facebook and others. Like Binance is openly advertising on Facebook.
They have their own API link which is not working as of now. And a lot of people are losing their money as they are unable to login to their account now.
3. Nepal Rastra Bank is still unknown about this scam while people are publicly posting this and promoting in social media months ago
A person named Sanyosh Tamang who has more than 146,000 subscribers on his YouTube channel has posted about this scam. He used to publish videos on his channel regarding the updates and features in Block Areas. If you see, there are more videos that are posted recently where he reveals that this is a scam and he too is being unable to withdraw his money.
Though these videos were available on YouTube for some months, NRB is still unknown about it. The special task force as said by Finance Minister Janardhan Sharma needs to investigate this.
What are these Multi Level Marketing (MLM) schemes? Why are they considered illegal?
MLM schemes are funds which collect a pool of investments from a large number of people and then invest in various projects or companies. Some might be genuine but most of them have no revenue model. They are just like Ponzi Scheme.
They collect money from the first group of people and then pay back that money to second group of people who invest later. In this way, they just displace the money from one party to another to convince the investors that they are getting their returns.
In this way, they care making the house of cards. If one card falls, it creates a domino effect and destroys the whole structure, affecting every nodes connected to it.
Here's a video by NowThis World on Ponzi Scheme.
Why are NRB and NBA against such investments and tradings? Is investing in crypto or other virtual currencies a threat for Nepal?
Nepal Rastra Bank (NRB) had conducted a meticulous investigation after unnatural money was deposited in the bank account of an ordinary person on different dates. Even the Nepal Banker's Association has also requested people not to invest on such schemes.
A lot of people go greedy for earning fast money. Some of the investors have also got handsome returns in such fund schemes. However, it is just a trap. Remember, such schemes always require an initial cash injection. One has to convert Nepalese rupees into dollar and then invest in such schemes.
Moreover, such schemes need a minimum investment of $1000. It means you have to spend a minimum of NRs. 118,000 to such funds initially. And those money flow through informal channels like Hundi. Nepali traders living abroad can easily invest there and this has something to do decline in remittance too.
More than that, the system is already down and no one can get their refund now. A minimum of NRs. 50 crores is already lost from Nepal.
If you have money, here are the legit areas where you can invest, rather than losing it on such MLM schemes and regretting later on
Most of us are lured by how others earned money easily. And we would also have a keen interest on such activities as a human nature.
However, earning money is not that easy. As now you have already known the consequences of going after easy money, we would like to share you some legit areas where you can invest your money. Yes, there are certain risks but it's better to invest in known business than the unknown one. Remember what the investment giant Warren Buffet said: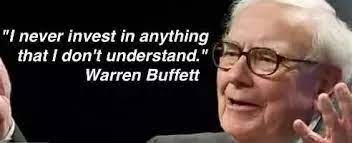 Here are some areas where you can legally invest your money:
Stocks
Real Estate
Golds
Mutual Funds
Debentures
These are the legal investment options for us to invest in. However, the risk and return might differ. It is all up to you.
And let's hope if cryptocurrency is considered legal by NRB, we would have that option as well. For now, trading or mining it is considered illegal. NRB is conducting a study on this matter.
We are sorry for being late to notice such a big loss. This case might not be reverted since the people who lost their money illegally invested in such schemes. So, NRB also cannot help them at all. Instead, it might take some legal actions on them for trading illegally. Let's hope NRB will look into such issue and prevent others from falling prey to such schemes.
Also read: Cryptocurrencies Are Finally Legalised in India; Indian Government to Levy 30% Tax in Income from Virtual Digital Assets
Disclaimer: We are not affiliated with any site and information provided is from the data randomly. We hope this website will be live and people will be able to withdraw their money; such that they could take it as a lesson from today onwards. Your loss is our loss and we feel sorry for that.