The Nepal Telecom app has been updated to include additional features that are more beneficial to its service users.

Since the service recipients have been using the Nepal Telecom app for a variety of services, the required portal for FTTH service has been added, and recharge can also be done using 'Namaste Pay.'
Similarly, there are features that can be used in offline mode to update your information. You can recharge for various services this way.
Likewise, Fiber to the Home (FTTH) users will be able to restart FTTH's CPE (AV) through the app, change the SSID of WiFi, get information about data consumption and savings, and pay telecom fees.
What are the new updates in the NTC App?
Various new features have been added to the NTC app to ease its users.
For the first time "Namaste Pay" has been integrated into the NTC app.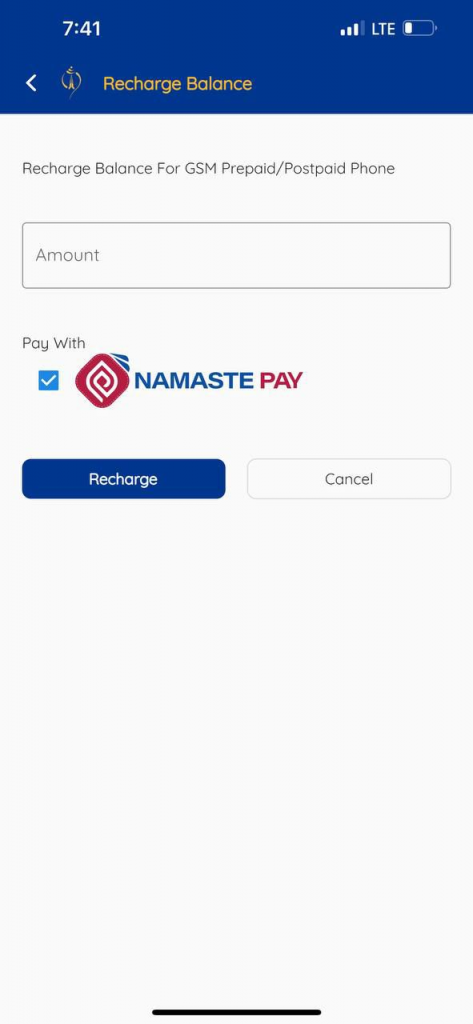 Also, one can view the personal information and also update it through the "Update User KYC" option.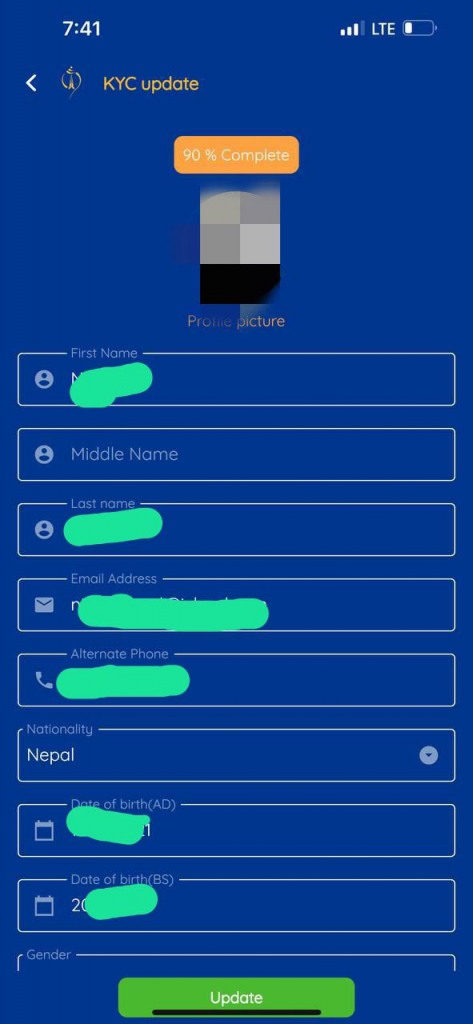 Additionally, the dealers can also log in to the mPOS. An mPOS is a smartphone, tablet, or dedicated wireless device that performs the duties of a cash register or electronic point-of-sale terminal (POS terminal) wirelessly.
You can view your balance in both NTC SIM and NamastePay through this app.
Other services in the Nepal Telecom App
The Nepal Telecom App (NTC app) has an array of various services for its users like:
Knowing about the offers and services in GSS, CDMA, PSTN, ADSL, FTTH
Subscribe to various voice, SMS, and data packages offered by NTC
Check the balance
Transfer of balance
Recharge and top-up
Send recharges to friends and others as "Gift Packs"
Use various Value Added Services (VAS) for offices and others
Report complaints (if any)
Pay bills
View the Facebook and social media of Nepal Telecom
Get all the details of the price of the packages and services offered by Nepal Telecom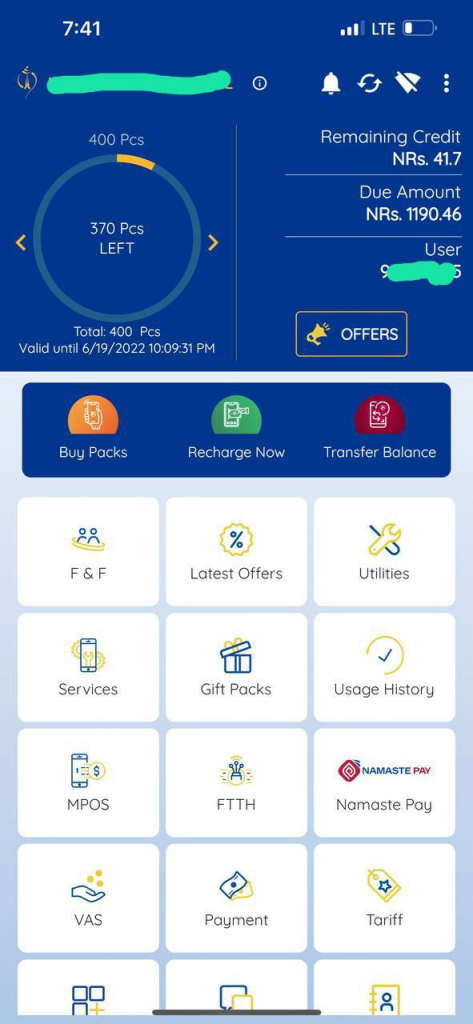 Well, the list does not end here. You can dial emergency numbers like 100, 101, and 102 from this app and get emergency services. Also, you can get the contact numbers of various companies and place your inquiry through this app.
Nepal Telecom has an offer for the first time users of the Nepal Telecom app
You can download the Nepal Telecom (NTC) app from the Google Play store for Android devices and from the App Store for iOS devices.
You can register to the app through your Nepal Telecom mobile number.
And the exciting part is, that Nepal Telecom is offering 500 MB of data for free to first-time users. You just need to download and register in this app to get this offer.
By logging in to this app, you can also get information about the balance amount on the mobile if you have purchased the package from Nepal Telecom. In recent times when the users of Nepal Telecom are increasing, this upgrade in the Nepal Telecom app will surely drive in more number of users.
Also read: Nepal Telecom Introduces 4G VoLTE Service: Here's Everything you Need to Know