This pandemic has taken a toll on everyone, but it has also led to the increased use of digital platforms. Different platforms are getting created to lessen the gap that was getting formed due to the crisis. Ncell Axiata has also launched a service named Ncell Job Shop to help their customers. This service is a part of Ncell's campaign, Unpause. The target audience of this service are people who are seeking employment opportunities as well as employers. Each time there is a match between these two parties, an SMS notification gets sent to them. But before that, you need to subscribe to the service.

How does it work?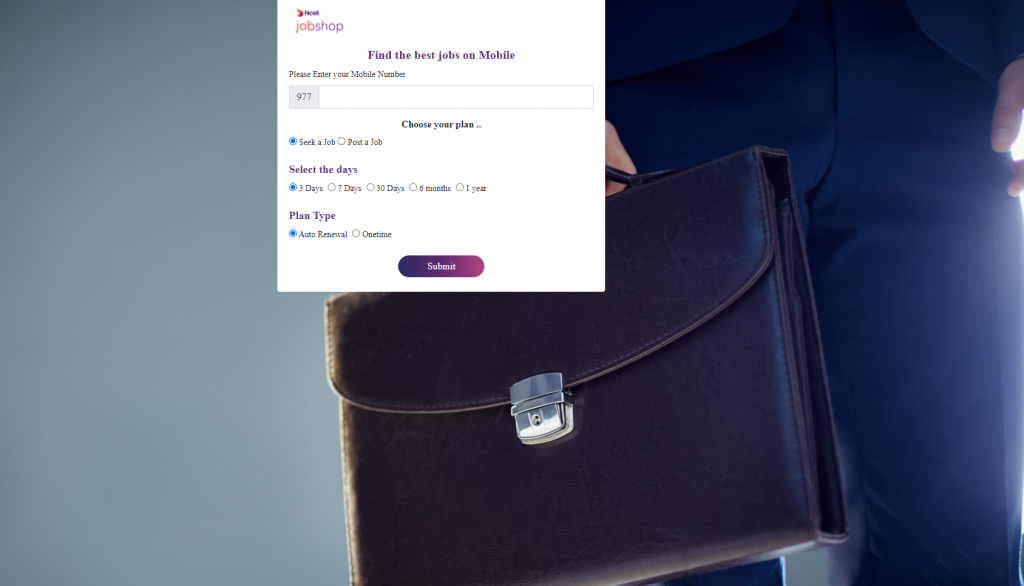 The Ncell Job Shop is going to benefit job seekers and job posters. Firstly, you need to create your profile if you are a job seeker. The profile will contain information about you and the kind of job you are seeking. Likewise, if you are a job poster, you will have to utilize the post a job feature of the service. The job posters will create a profile of the job. So when a job post posted by the recruiter matches with the profile both, parties will get notified.
How do you subscribe?
If you want to utilize this platform you can:
Dial *17137# or visit their website http://ncelljobshop.com/
The subscription packs that you can subscribe to as a job seeker are as follows:
| | | |
| --- | --- | --- |
| Packs | Price | Validity |
| Job Seeker 3 days | Rs.3.83 | 3 days |
| Job Seeker Weekly | Rs.8.94 | 7 days |
| Job Seeker Monthly | Rs.38.31 | 30 days |
| Job Seeker 6 months | Rs.153.228 | 6 months |
| Job Seeker Yearly | 229.842 | 1 year |
The job posters will be charged, on a per post basis. The cost of a post is Rs.6.38, and this post will last up to 7 days.
This service will come in handy to anyone who needs a job or is in need of an employee. Moreover, given the present circumstances, this feature will prove to be more valuable. Hopefully, with the proper utilization of this platform, people will be able to garner opportunities that benefit them.
Also Read: Rolling Nexus: Connect and Expand Your Network || Jobs, Tenders, Freelance, Forums, and much more