 Foodmario is hosting an online meme screening challenge and is looking for individuals who are creative, humorous, and are willing to be part of something artistic. The memes selected in the top 20 will be showcased in zoom.
Memes have become part of social media culture. Everybody loves memes and some even love making one, this is a perfect opportunity for such individuals to showcase the humorous side of theirs.
Foodmario Meme Screening Challenge
Interested participants will have to follow rules mentioned below:
Submit a meme co-related to Foodmario.
Share it on your social media tagging Foodmario through hashtags like #foodmario #memechallenge # onlinefoodcarnival.
Memes should be emailed at [email protected]
Join Foodmario at the online event.
The finest meme will be selected based on:
Number of reactions on their original post (5 points)
Based on judges decision (5 points)
Foodmario humbly invites everyone to be a part of this fun contest and get a chance to be featured. One can also send memes for the day which aren't originally theirs but are worth sharing. The best meme will be winning exciting prizes from Foodmario and all of its associated partners. The gift partners involved in this contest are Kitab Yatra, Dulla ( The Factory Team), Social café, and Braj Beauty.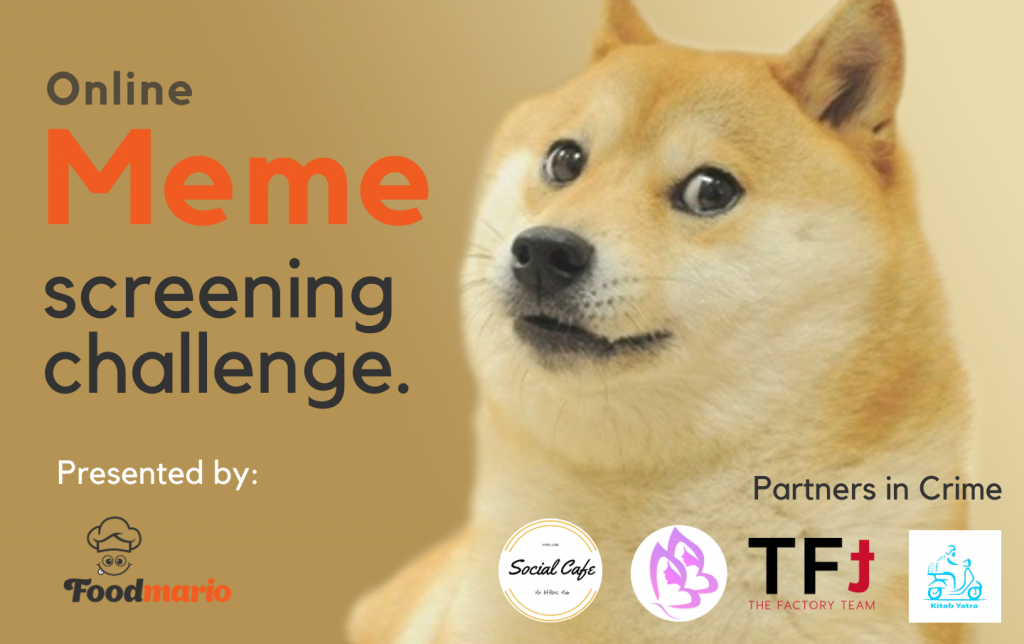 Memes that can outrage and offend any individual or their community shouldn't be created, since this contest is initiated to spread joy, celebrate creativeness and sarcasm.
Also Read: 3 Years of Foodmario in Nepal: Bringing Chefs from Homes, Getting You Food at Your Doorsteps
This contest will be taking place in Zoom, the id and password to join will be provided shortly. The screening will be happening on the 29th of December, 2020 (Monday) at sharp 7:00 pm.