 2020 has been a bizarre year, unusual things are happening on a regular basis. From pentagon releasing UFO videos to the sudden disappearance of an entire star. But wait 2020 isn't just over yet. KFC stole the headlines once again this Monday as one of the largest and most popular fast-food chains. KFC reveals its own gaming console which KFC has been working on for quite a long time. In its official tweet, KFC claimed that its KFConsole will be ready to ship in the coming weeks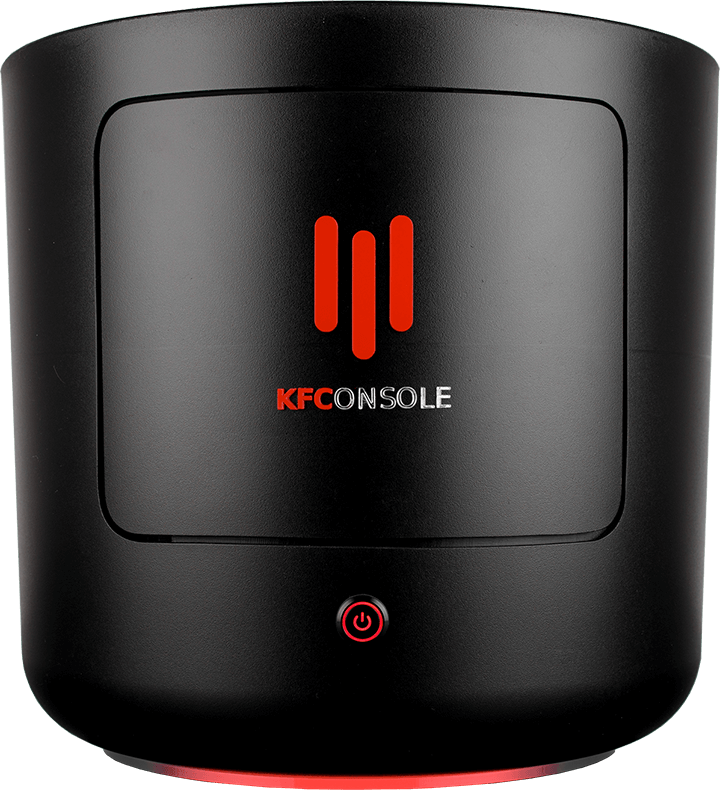 The price is not mentioned yet but KFC realistically wants to compete in the gaming segment of the entertainment industry which is dominated by Xbox and Sony's PlayStation for a long time. The KFconsole as the company calls is built in collaboration with popular pc maker cooler master. The console is able to run 4k ultra HD games with 240 Frames per second. The processor is powered by Intel's Nuc 9 Extreme Compute Element which contains an Intel Core i9-9980HK Processor. The truly appreciable thing about the KFconsole is its upgradeable GPU which all major consoles lack. 
The KFconsole has a pair of PCIe NVMe Seagate BarraCuda 1TB SSDs which is almost 3x the storage of ps5 and double the storage then Xbox series X. The KFconsole is VR ready and supports advanced ray tracing too. In the official press release, The PR & social media head of  KFC UK & Ireland said 
Mr. Mark Cheevers shared,
This machine is capable of running games at top-level specs, all on top of keeping your meal warm for you to enjoy during your gaming experience… what's not to like?,"
The KFconsole will utilize the heat generated from the usage of CPU and GPU to keep the KFC warm in its chicken chamber. 
Also Read: Foodmario Challenges you to Showcase your meme game! Can you meme it?