 Moru – Digital Wallet by Pay Nep Pvt. Ltd. has hit 100,000+ downloads/installations on the android platform.
Moru Digital Wallet is available on Android, iOS, and the web, and users can register for free, add money for free, pass money for free, and pay bills for free. Pay Nep Pvt. Ltd. is a payment service provider (PSP) that offers smartphone, online, and iOS-based payment solutions. It works with the various banks and financial institutions licensed by Nepal Rastra Bank to provide electronic payment services in Nepal.
Pay Nep provides online services to businesses for accepting electronic payments via a range of payment mechanisms such as credit card, bank-related payments such as direct debit, bank transfer, and real-time bank transfer based on online banking. They use the SaaS model to provide a centralized payment interface for their clients (merchants). For marketing purposes, it exists under the "MoRu" brand name.
We have covered about Moru extensively before as well.
Is Moru Digital Wallet the Next Cool Thing for Fintech in Nepal?
The term 'MoRu' is a Double Entendre
When used together, the acronyms "Mo" and "Ru" form the word "Moru," which stands for Mobile Rupee (Digital Currency). But, Moru has another meaning as well.
King Tribhuvan published the first Nepali paper notes in 1945, which were printed at India Security Press in Nashik, Maharashtra. They were renamed mohru after the mohar coins, which were worth two mohars each. These notes were brightly colored and decorated with birds, snakes, and other animals, especially on the borders. The obverse of a violet-brown five mohru note features a portrait of King Tribhuvan, while the reverse features a jungle scene with a tiger surrounded by lush trees, some even emerging out of the frames—appearing alive and fresh—and combined with a font that looks like stone-carved Devanagari alphabets.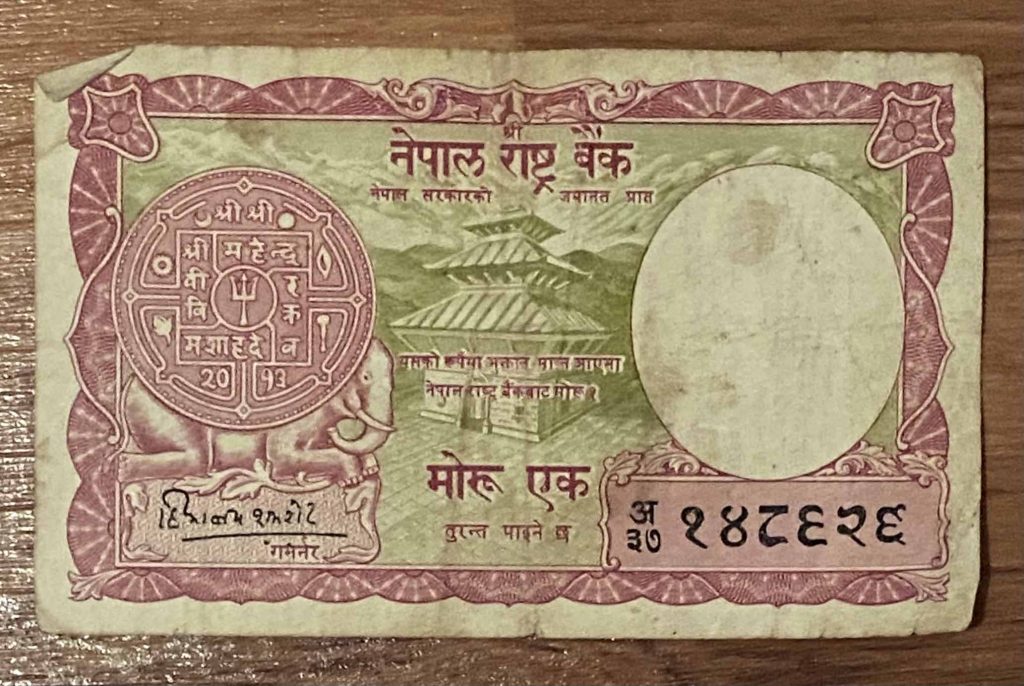 With the vision of being Nepal's most trusted and user-friendly digital payment partner, and to make Moru Digital Wallet a household name for mobile rupee in all geographical and socioeconomic sectors, building value for all in trade and healthcare, MoRu has always been enhancing itself.
Techsathi team wishes them the best of luck in their future endeavors.