 Xiaomi Nepal has silently launched a necessary and affordable item keeping the COVID-19 pandemic in mind. Let us take a quick look at this newly launched Mi Automatic Soap Dispenser features, price in Nepal and how it stands out in the market.
Mi Automatic Soap Dispenser
The name and picture speaks for itself. This small device comes with a built-in proximity infrared sensor that detects your fingers to drop the appropriate amount of dense soap foam for you to use without touching anything. Handy against COVID-19, right? See what I did there.
Going into the specification details, Xiaomi claims that it takes just 0.25 seconds to detect and dispense the soap on your hands with pin-drop silence. So, no mechanical dispenser sound anymore.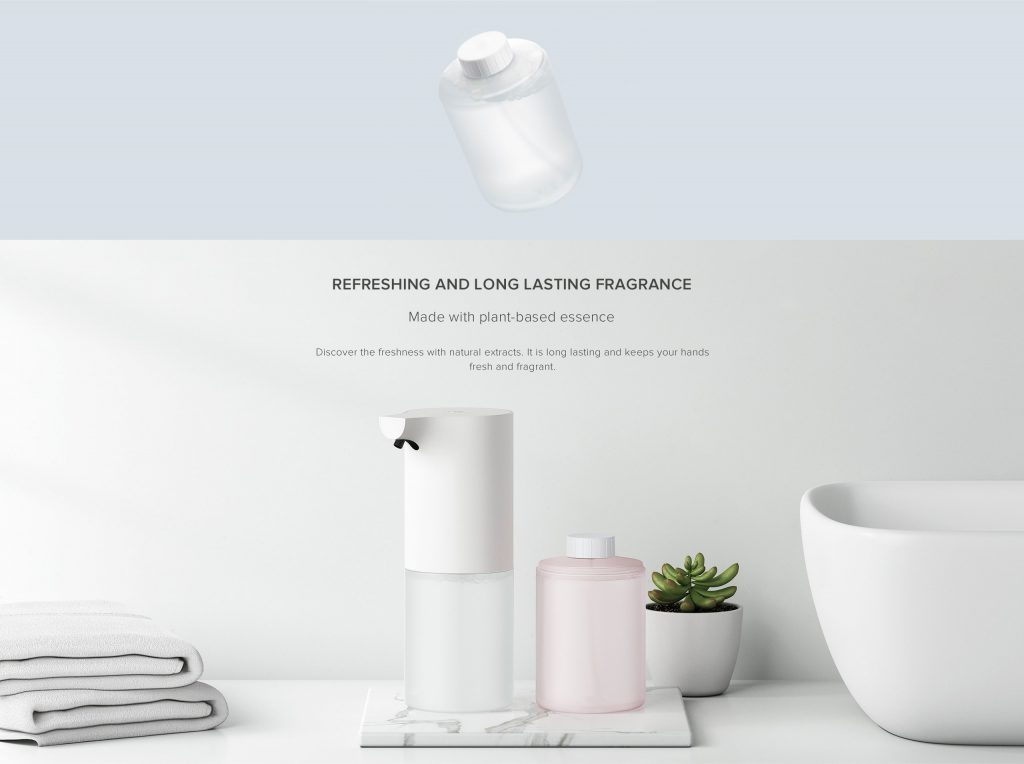 It uses four AA batteries and can function up to 375 times. The matte finish and design are minimal making it easy to blend in with your surrounding decor. The company claims that the product is made up of eco-friendly material.
As you can see in the picture, there is a soap (hand wash) bottle next to the dispenser. It is available for purchase at an additional price. The hand wash is made up of natural ingredients with balanced pH level suitable for not only killing germs but also for keeping your skin soft after use. Its 300 ml bottle pack can be used 375 times with the Mi dispenser so, I highly recommend you to get it.
Mi Soap Dispenser Price in Nepal and Availability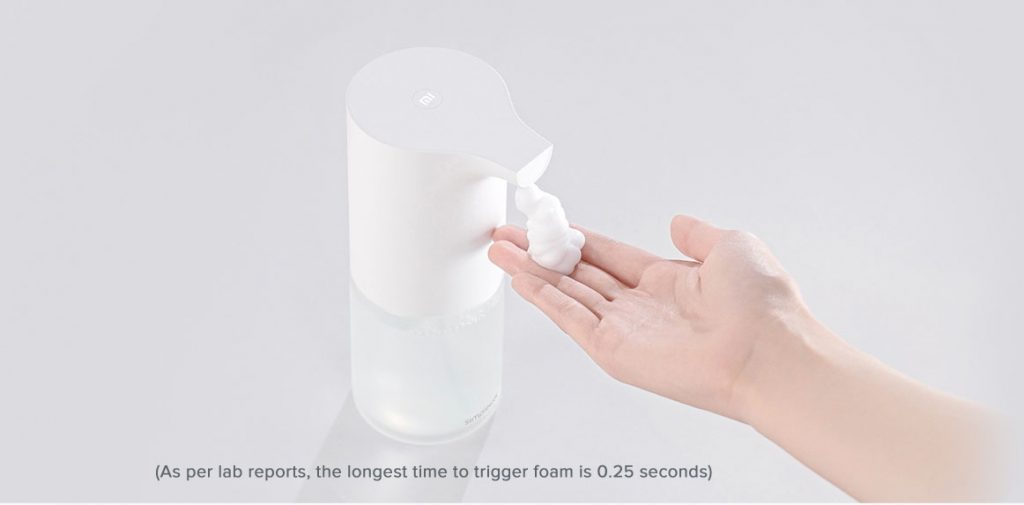 The dispenser is now available at an affordable price of NPR. 2,299 (Along with a free Hand Wash) across specific Xiaomi offline stores and partners.
Similarly, Mi Simpleway Foaming Handwash (1 pack – 300ml) is also available at a price tag of Rs. 1,499.
Conclusion
This is a great launch by Xiaomi for the current scenario. With its budget pricing, I think many places will be able to afford it and minimize the contamination and contribute to the controlling of pandemic.