In an attempt to expand contactless card acceptance, Mastercard is testing its Cloud Tap on Phone tech with Napa, which is a California based IT services provider Computer Engineering Group(CEG). Computer Engineering Group assists businesses to solve their IT challenges by helping customers manage data to generate timely and actionable output.
Introducing an innovative product like Tap on Phone is a step in constructing a world that allows merchants to turn their smartphone into a payment acceptance device without the obligation of an external physical card reader.
Mastercard
Mastercard is a global technology organization in the payment industry. It has been acting as a global pioneer in payment innovation and technology by connecting billions of consumers, merchants, issuers, government, and businesses It has been leading the development of contactless payment for years now and the heightening demand for something reliable, sophisticated with safer commerce solutions has introduced Tap on Phone technology.
Cloud Tap on Phone: A Cloud Point of Sale (POS) Acceptance Technology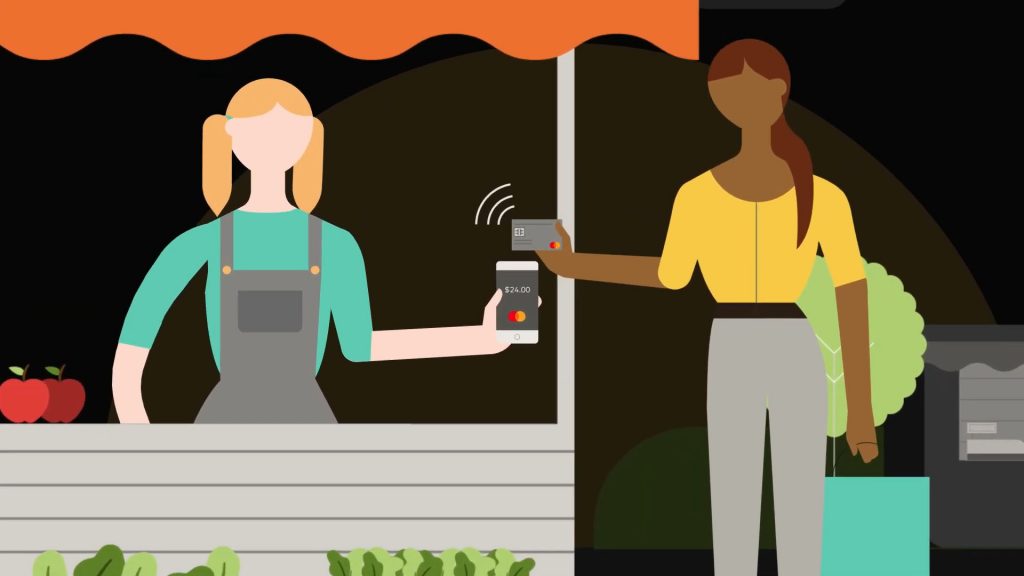 With Tap on Phone, businesses will be able to deliver sophisticated contactless consumer experiences using a device that the company already has on their smartphone. It also grants merchants to offer enhanced and accelerated curbside pickup of payment on delivery or provide first-line keeping check out in the store, which are options that are important as consumers look to touch-free cash alternatives.
Also Read: You can Now Load Fund or Make Transactions via eSewa by Linking Your Bank Account
Cloud Tap on Phone tech alters the point of sale (POS) technology, which is a tech where a customer executes the payment for goods or services and where sales taxes become payable. Tap on Phone alters the POS by turning an Android smartphone or tablet into an acceptor device granting businesses to acknowledge contactless payments mitigating the need to ordain in hardware terminals or extra traits.
Cloud Tap on Phone is one of the groundbreaking next-generation endorsement products of Mastercard, with the software hosted on the Microsoft Azure cloud platform. The development of the Cloud Tap on Phone product has been directed by Mastercard Labs. The company e will conduct further Cloud Tap on Phone pilots and commercial deployments in other markets in 2021.
MasterCard's Tap on Phone resolution is in 16 markets across the Asia Pacific, Latin America, Europe, North America and the Middle East, and Africa. Tap on Phone will also be able to provide the best contactless consumer experiences using a device that the customers already own. Technological advancements like this are a big achievement in the payment industry and it also has the driving force to shift the way global commerce operates.