 With the motive of participating in the International Competition Shell-Eco Marathon, a group of
12 Engineering students from Thapathali Engineering Campus initiated an idea of building an
electric vehicle (Maicha) for the competition in October 2020. The team started with preliminary activities viz building a team according to required skills, finding sponsors, finalizing the workspace etc. and by February 2022 the team had successfully completed the vehicle design and development.
Following the multiple test rides of their vehicle 'Maicha', they have announced that Maicha is
fully functional and ready to ace the competition. While doing the project, a team must follow the
rules and design the vehicle as per the directions and specifications in the rulebook provided by the
competition.
It is very hard to get the tools and required raw materials. In the context of Nepal, things are very limited. Engineering students can't design as per their wish but have to design with lots of limitations due to the shortage of materials. We have to design based on what materials are available and not according to what's best for the product.

And there's a section in engineering called DFM (Design For Manufacturing) which tells us how to design based on the manufacturing ability we have, and when it comes to Nepal, the condition is miserable. In Nepal, engineering students are compelled to compromise on what they have. If it was to build without any compromise, then it would cost multiple of what it normally costs to do that project.

Saugat Pandey, Manager, Team Shireto

The team has expected to achieve a 150+km range from 1KWhr charge of the battery in the
competition. Besides the competition, the team also aims to contribute to a sustainable future by conducting various research and tasks on EV in Nepal. Their major motive lies in promoting sustainable mobility sector ofNepal. Also, Team Shireto are the first EV (ElectricVehicle) Team from Nepal to compete in Shell EcoMarathon.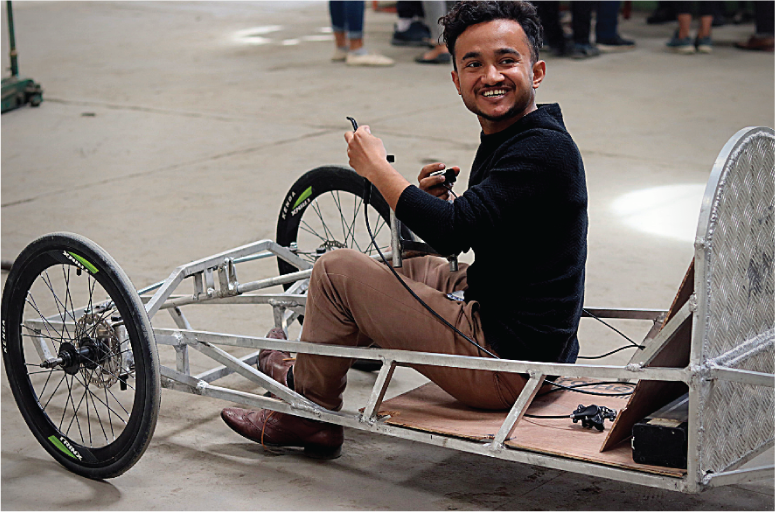 About 'Maicha'
• Competition oriented
• Energy efficient
• Powered by brushless DC motor of 250W capacity & Lithium-ion battery pack of 10AH
rating
• Total weight – 40kg approx
• The design is inspired from Newari Cultural Dress 'Haku Patasi' to promote Nepali Culture
all around the world. (We also plan to upgrade the designs with the integration of other
cultural factors of Nepal to symbolize diversity)
• All the parts except motor and battery pack is made in Nepal by the team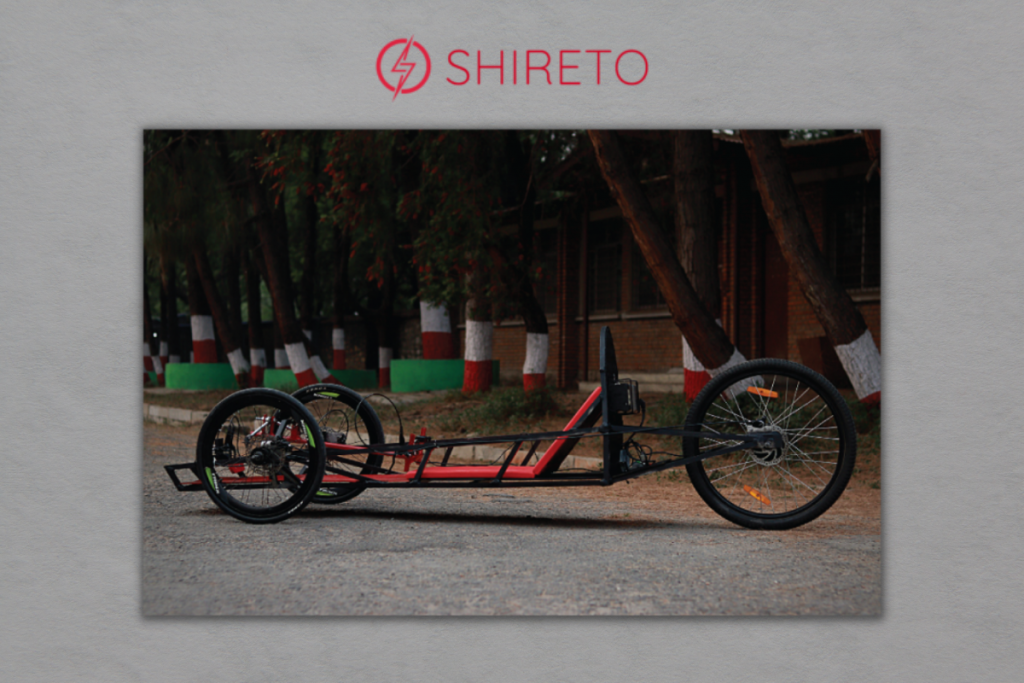 The team aspires to take the work forward with more advancements and developments not only in
Maicha but other various projects related to EV. Learn more about Team Shireto here!