 Standard Chartered Bank Nepal (SCBN) has recently updated a new feature in its mobile banking app. On the collaboration of FonePay, SCBN has integrated the load eSewa function in the SC Mobile Nepal app. After numerous requests from the customers and reviewers, SCBN has finally added this feature. Now you can load your eSewa account directly from this mobile banking app.
Before that, SCBN customers had limited options for making online payments from this bank. Just on this May 2021 SCBN was live on connectIPs where you could transfer funds to other banks from your account in this bank.
Similarly, paying your credit card bills is also now easier as you can pay it through eSewa and connectIPS. However, the direct payout from Standard Chartered Bank through online mediums was not available. Even, paying for utility bills and other bills payment was not available.
This new feature will allow you to make payments from SCBN by loading eSewa
Now the customers of Standard Chartered Bank Nepal can opt for online payments by loading eSewa through their mobile banking app. Then, they can make any kind of payments that eSewa offers after loading the wallet. This feature offers an added option of digital payments to SCBN customers, thereby making their life easier.
Moreover, it is a boon for the people who have maintained a single bank account at SCBN only.
How to load your eSewa Wallet from Standard Chartered Mobile Banking App?
First of all, you need to download the SC Mobile Nepal App on your device. You can download it from Google Playstore for Android phones and from the App Store for iOS devices. Then, you can sign in and then follow these simple steps:
Open your SC Mobile Nepal App
Skip the login and swipe right to see the Dashboard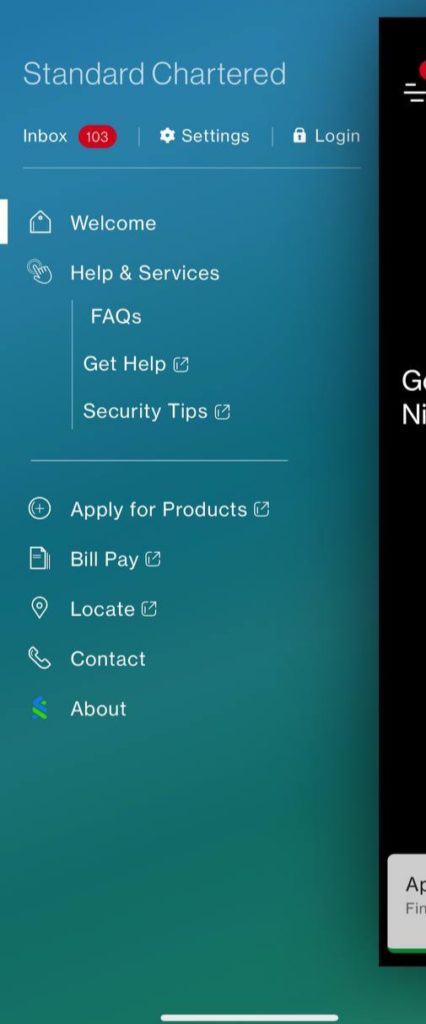 Click on Bill Pay and allow the app to open a webpage sc.fonepay.com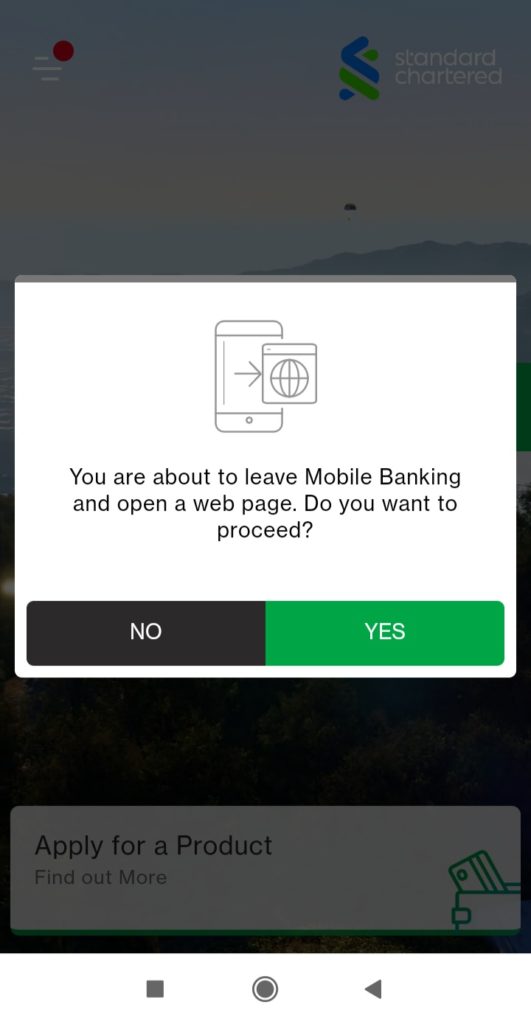 Then scroll down and click on the eSewa icon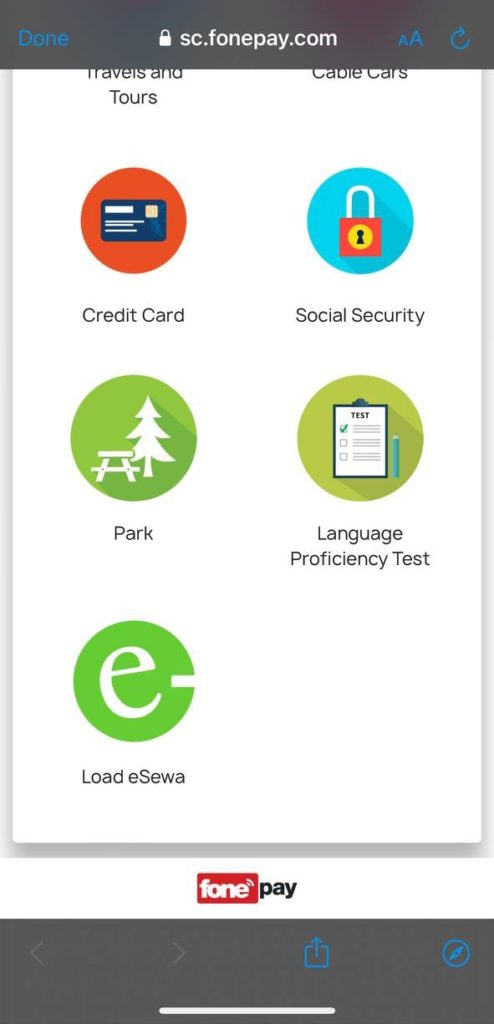 The Load eSewa option will open. Then you need to enter your eSewa ID number and amount.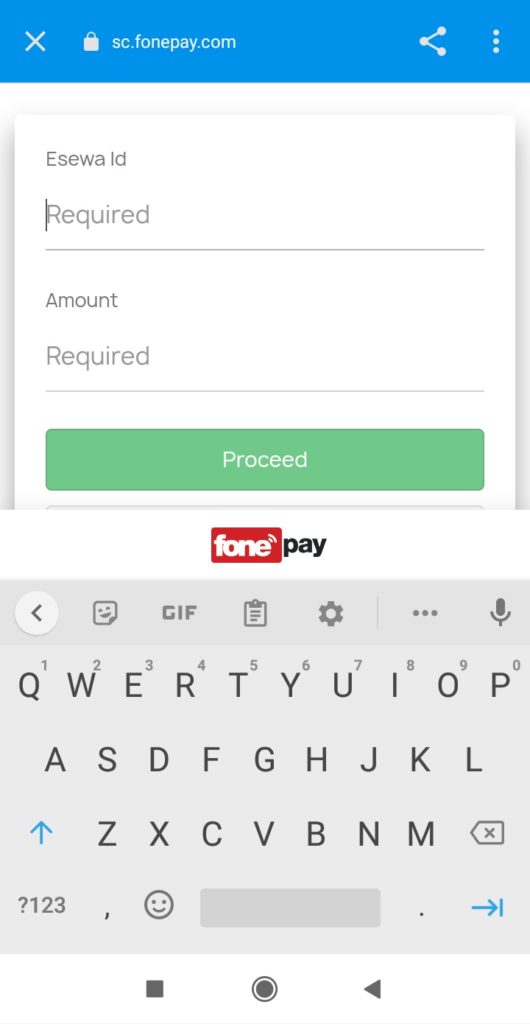 Click on proceed. Then click on Pay and your eSewa wallet will be successfully loaded.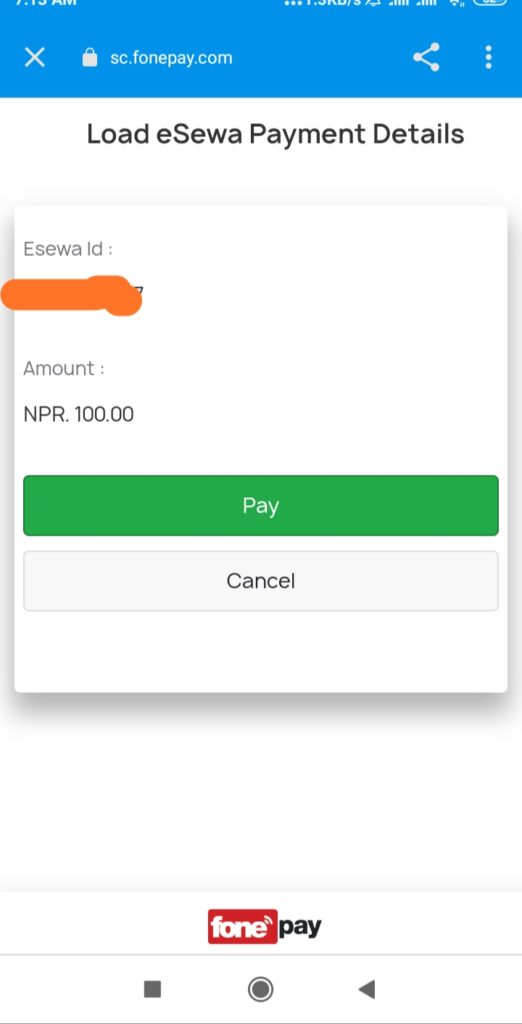 In this way, you can now load your eSewa wallet directly from Standard Chartered Mobile Banking app and easily pay your bills online. Standard Chartered Bank Nepal is regularly updating its digital payment services by upgrading its app with the latest features. Let's hope it would soon add a bank link function too so that the users can make direct payment from bank without loading their wallets.
Moreover, it would be great if the loading wallet function is available in other digital wallets like Khalti, IMEPAy, Prabhu Pay and more. However, this collaboration between SCBN and FonePay to allow the bank's customers to load eSewa would ease the customers in making online payments as eSewa has an array of digital payment options. With the highest user base over 5 million all over Nepal, eSewa is offering various payment options ranging from mobile top-up to governmental payments. This integration would allow the customers of SCBN to get access to more than 130,000 agent networks under FonePay network.
Also read: Now You Can Pay Your Credit Card Bills of Standard Chartered Bank via eSewa