There is great news for people who mostly use cooperatives and micro finances. InfoDevelopers Pvt Ltd is bringing you money transfer services from your cooperatives or microfinance companies' accounts to banks. Not just that but also you can make utility payments, load money to eSewa from the app.
They have launched a mobile banking platform named 'mDabali'. You can simply download this app and make use of the above-mentioned services. This is groundbreaking work from the team at InfoDevelopers Pvt Ltd as it is the first service of this kind. The cooperatives and microfinance sector had previously been neglected in the field of online transactions. Not to mention, InfoDevelopers is also the first company to launch cooperative and microfinance ATM services through Core Banking System.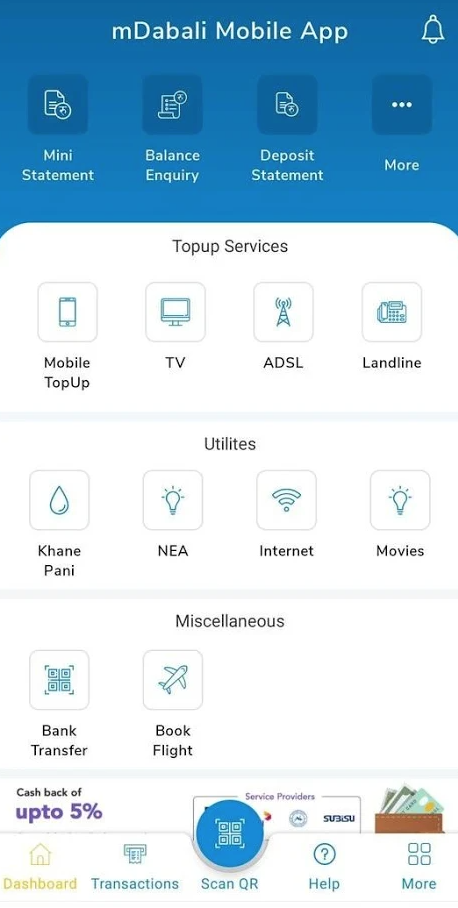 Suresh Kanshakar, spokesperson of the company shared
"Cooperatives and micro-finance will start providing these services to their members from Sunday (April 29). With the help of this service, they can directly transfer their money to the accounts of commercial banks, development banks, and finance companies. There are over 30 commercial banks, development banks, and finance companies that are associated with the service already. You can also load money from mDabali to Digital Wallets like e-Sewa. The load wallet facility will be available to other Digital Wallets in the near future as well."
It is a substantial effort by them to include cooperatives and microfinance companies in online transactions. The outbreak of COVID-19 and the enforcement of lock-downs has made it difficult to access money from the cooperative and microfinance sector. Therefore, this service couldn't have come at a better time. People will now be able to digitally access their money while staying at home.