At some point in our life, loneliness, sadness, and depression have affected our mental health for most of us. It's a normal reaction to loss, trauma, or struggle. But when these feelings start to make one feel overwhelmed, it causes physical symptoms and keeps you from leading a normal and active life even. Poor mental health is common, and it is curable, treatable, and preventable. The importance here is to know that help is available. Happy Minds Nepal has appeared as such a helpful platform that provides online mental health services during this ongoing pandemic.
About Happy Minds
Happy Minds Nepal is an online mental health and well-being platform based in Nepal. The main aim of this online platform is to provide online counseling services to Nepali people in and outside of Nepal. They offer access to licensed, trained, experienced, and accredited psychotherapists with various backgrounds and expertise.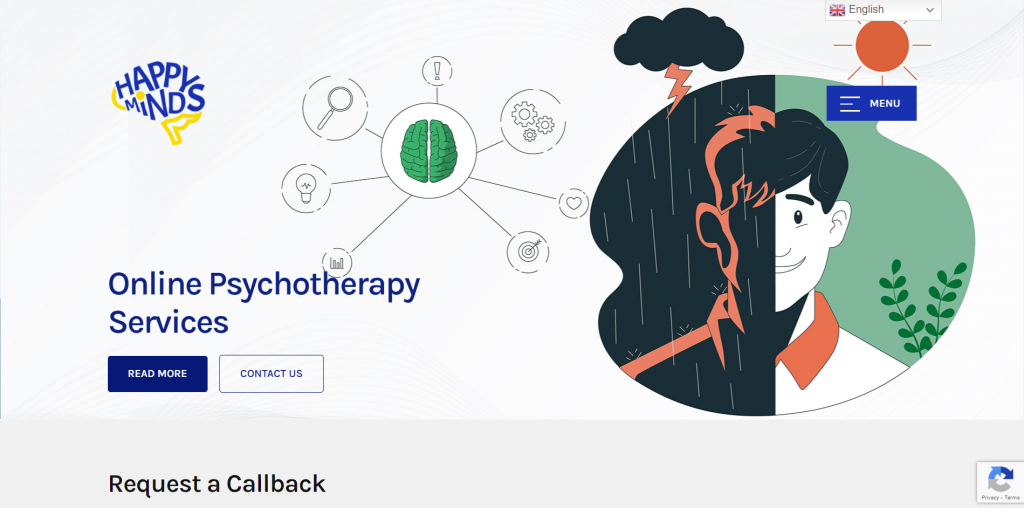 Purpose
Happy Minds Nepal is a solution-oriented response to help break the taboo regarding mental health illness in the Nepalese community. Not only they provide easy access to connect with professional counselors but also handle your privacy with care. They are trying to eliminate the hopelessness, practical barriers, fear and shame, low confidence one might feel when seeking help with poor mental health. All their services are based online so that customers can be at comfort while speaking with their counselor or mental health provider.
Available Services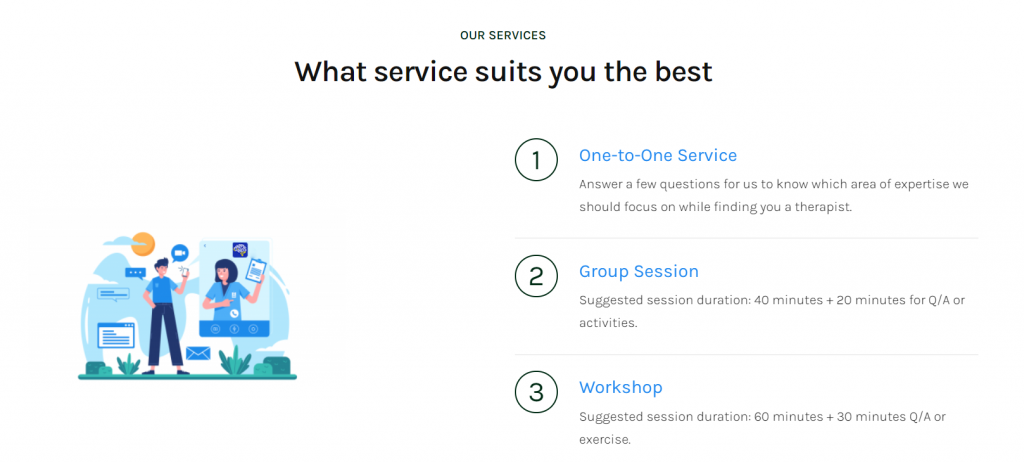 Currently, they are providing three types o services. They are one-to-one service, group sessions, and workshops. In one-to-one service, firstly, they conduct mental health screening and initial consultation. After this, they start therapy mainly focusing on supporting the patients. In a group session, a total of 5 to 10 people are present who are working on similar issues. Similarly, the workshop session consists of a minimum of 10 people. The workshop session is most suitable for schools/colleges and employers who would like to encourage learning and discussion on well-being-related subjects like positive thinking, mind power, team building, human rights, domestic and sexual violence, sexual consent, psychosocial first aid, and more.
Final Words
In the present context of Nepal, mental illness is still considered a taboo topic. Due to this, those who are suffering from mental woes are unable to talk about their mental health issues and seek help. However, for the past couple of years, there has been increasing awareness of mental health hygiene and the consequences of poor mental health in our society. In such a critical time, Happy Minds Nepal has come forward with such an innovative and useful service.