Hamro Patro, Nepal's most popular mobile app, has announced the launch of its in-app fintech feature, Hamro Pay. This new feature will allow users to make digital payments and money transfers, enabling them to complete transactions with ease and convenience.
This is a major milestone for the company as it expands its services and moves towards becoming a super app.
Hamro Patro has always placed a strong emphasis on its users, and this is what sets it apart from other apps. It's great to see that the company is continuing to prioritize its users by offering new and innovative features that are tailored to their needs.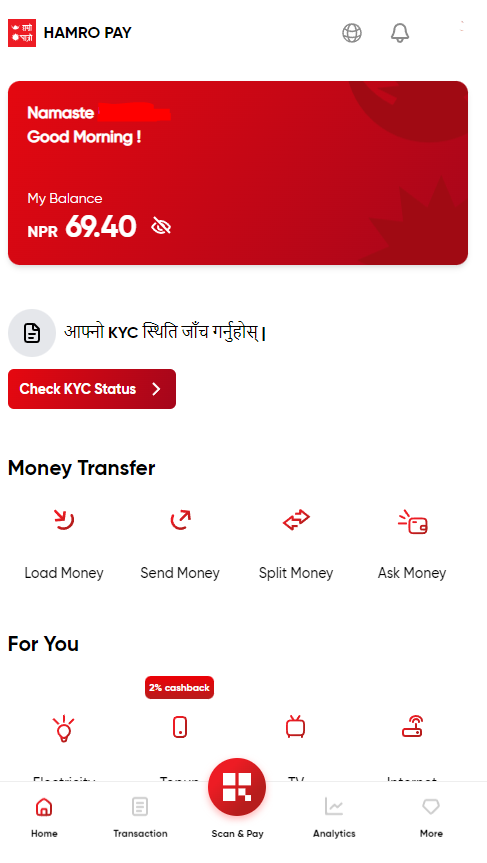 What is Hamro Pay?
Hamro pay is the wallet previously or license wise lenden PVT Ltd. Now Hamro pay is renamed after acquiring the lenden Pvt ltd. Hamro pay is now available inside the Hamro Patro from today onwards. You can able to access the Hamro pay from the Hamro Patro. Despite the plan of lunching on 2022 hamro pay lunches in 2023.
OUR PREVIOUS COVERAGE: HAMRO PATRO TO INTRODUCE HAMRO PAY
Table of Contents
What Hamro pay is offering now?
As with other digital wallets in the initial phase, Hamro pay also has limited Features, But Among them, Hamro pay claims Split bills And Analysis of spend as a USP for Hamro pay but the Split bill feature is already available in Namaste pay so we try to check both features then we found something special then Namaste pay, Some of the points that are different than Namaste pay are as below :
1) You can add the user outside of the network.
2)You can send an invitation.
3)More easy UI.
4)Easy to settle if need to settle manually.
Besides this Hamro P[atro also offers Topup with 2% cashback, Limited Tv, internet recharge, Free Electricity payment, Khanepani payment, NEPALPAY QR, and Bank Withdrawl.

How You Can Use Hamro Pay?
In the time the post is live, it should be available in the Hamro Patro. If not please wait until you will receive the update, after receiving update follow these steps ;
1) Open Hamro Patro
2) Tap on the Hamro Pay option available on the Home page
3)Enter Your Phone number and link your Gmail.
4) After login fill up Your KYC detail
5) Now you can load, withdraw, Scan, and pay or you can pay for utility payments also.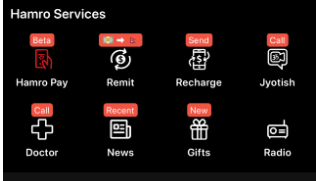 What's maybe the supporting agent for Hamro pay?
As Hamro Patro is the app that owns one of the top user bases and active user base in the context of Nepal, Hamro Patro will get direct exposure to 10M+ users. As they have a strong developer team so they can easily make the system and make it updated, we think they have enough savings or earnings they can spend on marketing also, which seems true by the recent lunch of the new song for Hamro pay.
What we are expecting from Hamro Pay?
As the discussion of the merger of wallets is going on we expect some of the below features or some below things from Hamro Pay:-
1)Some of the international features, as founders are exposed to the international market
2)New UI /UX
3)Easy support and fast support
4)Strong penetration in fintech outside the mobile top-up and bill payment
We look forward to seeing more great things from the company!