IME Digital Solution Ltd. (IME Pay) has signed an agreement with Nepal Clearing House Ltd. (NCHL) for National Payment Switch to introduce various instruments and use cases of Retail Payment Switch including NEPALPAY QR, NEPALPAY Instant, NEPALPAY Request including tokenization and Biller Gateway. The agreement was signed by Mr. Praveen Regmi, CEO of IME Pay, and Mr. Neelesh Man Singh Pradhan, CEO of NCHL.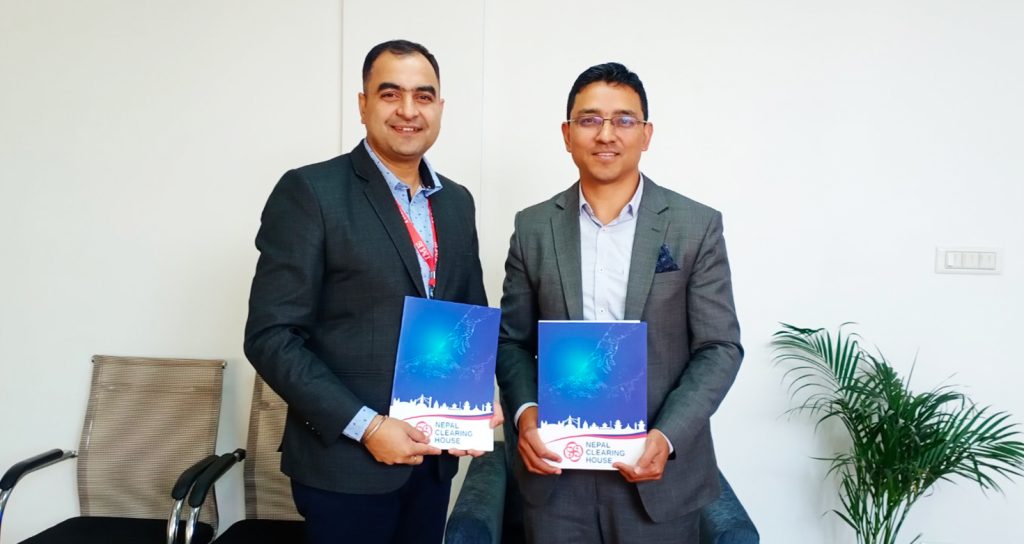 IME Pay will enable the features of account tokenization under NPS, subsequent to which the wallet users of IME Pay shall be able to link their bank accounts with their wallets. Similarly, it will also be able to enable Biller Gateway for extending all the services available in RPS; Request-to-Pay as pull transaction across platforms; NEPALPAY Instant as push transaction based on mobile numbers across different platforms of connectIPS, BFIs, and Wallets; scan & pay with NEPALPAY QR and other use cases of RPS.  
IME Pay has already been using various other services of NCHL as a technical member RPS through NPI and is currently being used by over 55 BFIs and more than 80 non-bank institutions including PSPs/PSOs, insurance companies, remittances, merchant banks, Government, Semi-Govt institutions, large corporates, etc.
IME Digital Solution Ltd. is Nepal's one of the first licensed companies to provide digital payment solutions through its app 'IME Pay'. It offers a wide range of payment services and a convenient way to transfer money inside the country. Introduced in 2017, IME Pay has been providing service to millions of users and thriving to add new services for a better customer experience.