 Hamro Nepali Keyboard, the renowned Nepali typing application has rolled out some super-fun stickers for Dashain. Not only this, but the app also has stickers for Tihar and Chhat. The company added these stickers to make celebrations even more delightful.
Stickers from Hamro Nepali Keyboard are said to represent authentic and typical Nepali culture and rituals. So, users can now converse easily with these stickers. Further, they can send well wishes and greet each other. Also, gatherings like before can't happen this year. Hence, people can send stickers and wish a Happy Dashain to those who are far. Stickers make texting really fun, right?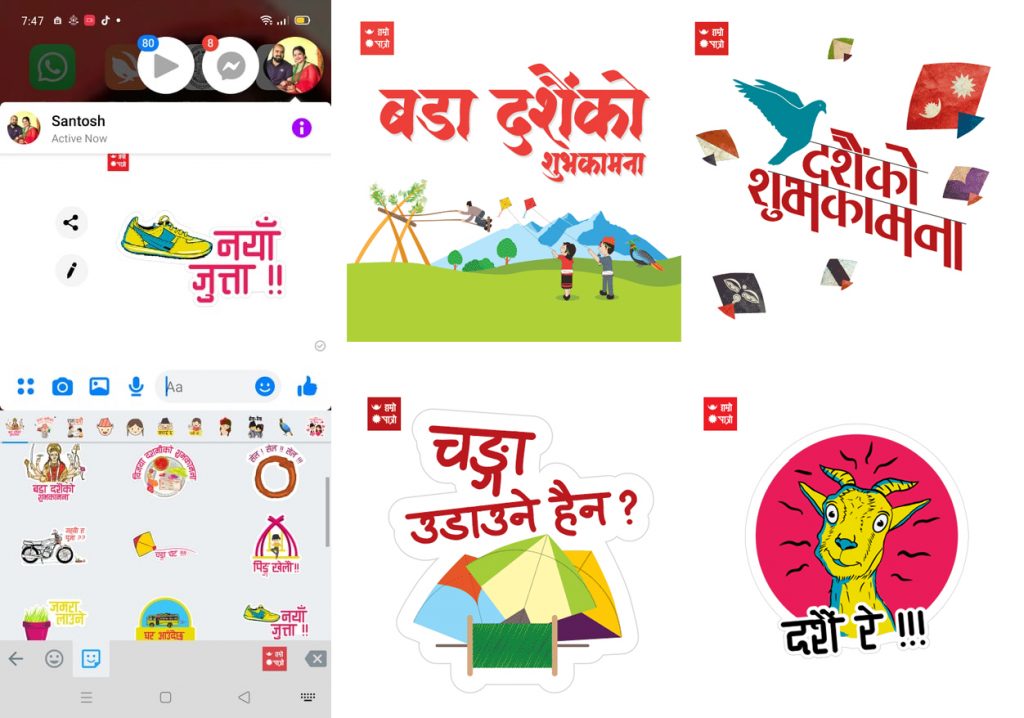 The founder and CEO of Hamro Patro Inc, Sankhar Upreti says, " Hamro Nepali Keyboard is the famous app in Nepal after Hamro Patro. Our Dashain stickers add more flavors and colors to festivals. We made these stickers to reflect festivals and make the celebrations more auspicious. Moreover, we added stickers like bus travel, new bike, kite, swing, Laxmi Puja, tika, jamara, money, cards, and new shoes to represent our culturally rich festivals."
How to use Dashain stickers?
Some of you must be trying to figure out how to use Dashain stickers. If so, here is our guideline on it:
Firstly, install Hamro Nepali Keyboard on your device. Click here to download.
Then tap the 'sticker' button that lies between symbol and flag icons.
After this, tap on the second button of the sticker icon.
Likewise, you'll be able to view and use various stickers that are within the app.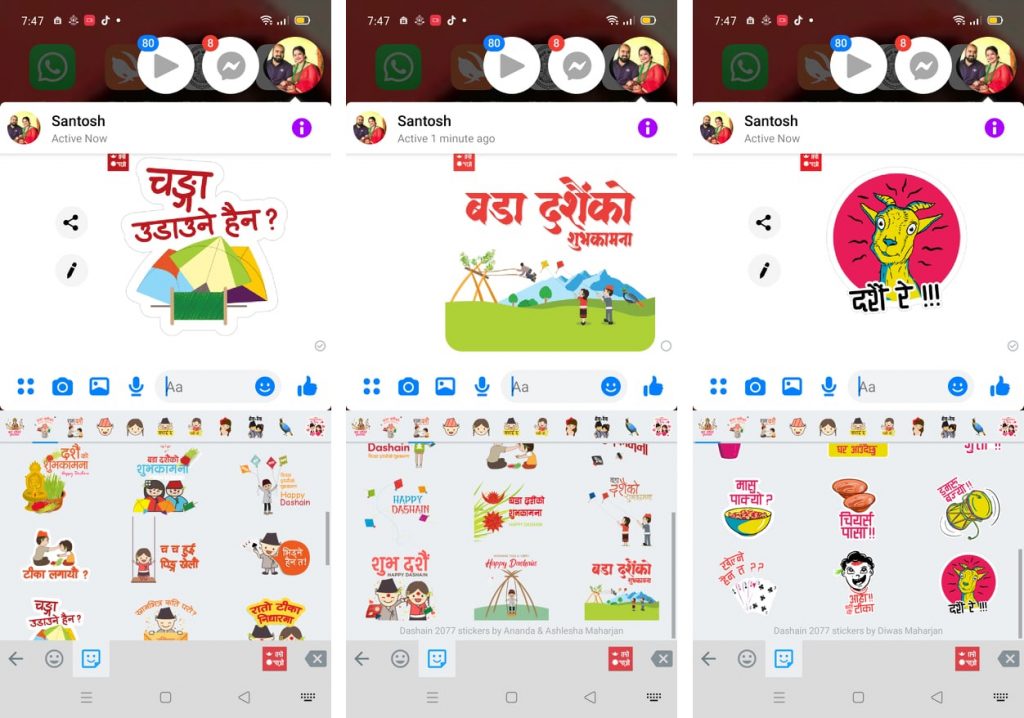 Also, Read || Hamro Keyboard Adds Voice Typing Support and Dynamic Keyboard Sizes
Availability:
The company has made Dashain stickers available from October 14. This implies that you can now access the stickers easily from Hamro Nepali Keyboard. So, just install the app and use these amazing stickers and add some authentic Nepali festive fun to your conversations.