Foodmario is organizing its online food carnival. They have been offering amazing deals on orders from home cooks and restaurants for this online food festival.
FoodMario Online Food Carnival:
This carnival by Foodmario is being organized since a few years now to honor home cooking and their hardworking delivery people and chefs. There are numerous giveaways, special offers, and deals of up to 70%, rewards like cash backs, and many other remarkable deals. This online event is taking place for 6 days from the 25th of December 2020 to the 31st of December.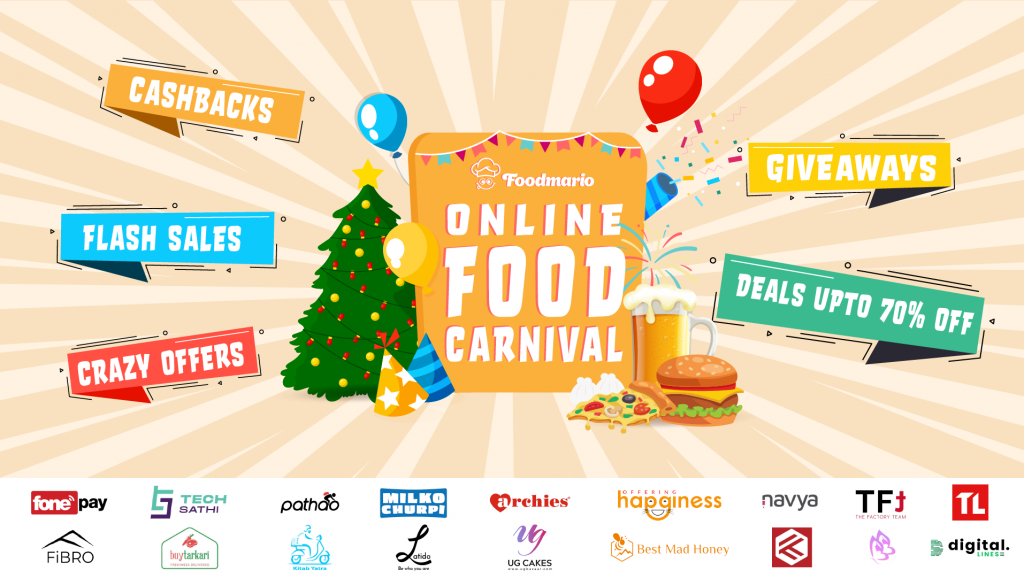 Best offers to look
Flash sales, which is a discount or promotion offered for a short period, with a significantly heavy allowance are to be offered in this online festival. The time limit and limited availability will entice customers to enjoy the deals. They are also offering discounts on purchases to draw customers, exclusive offers from restaurants and home cooks added 30% off up to Rs 200 on FonePay, and rewards like cashback to have an impact on the public.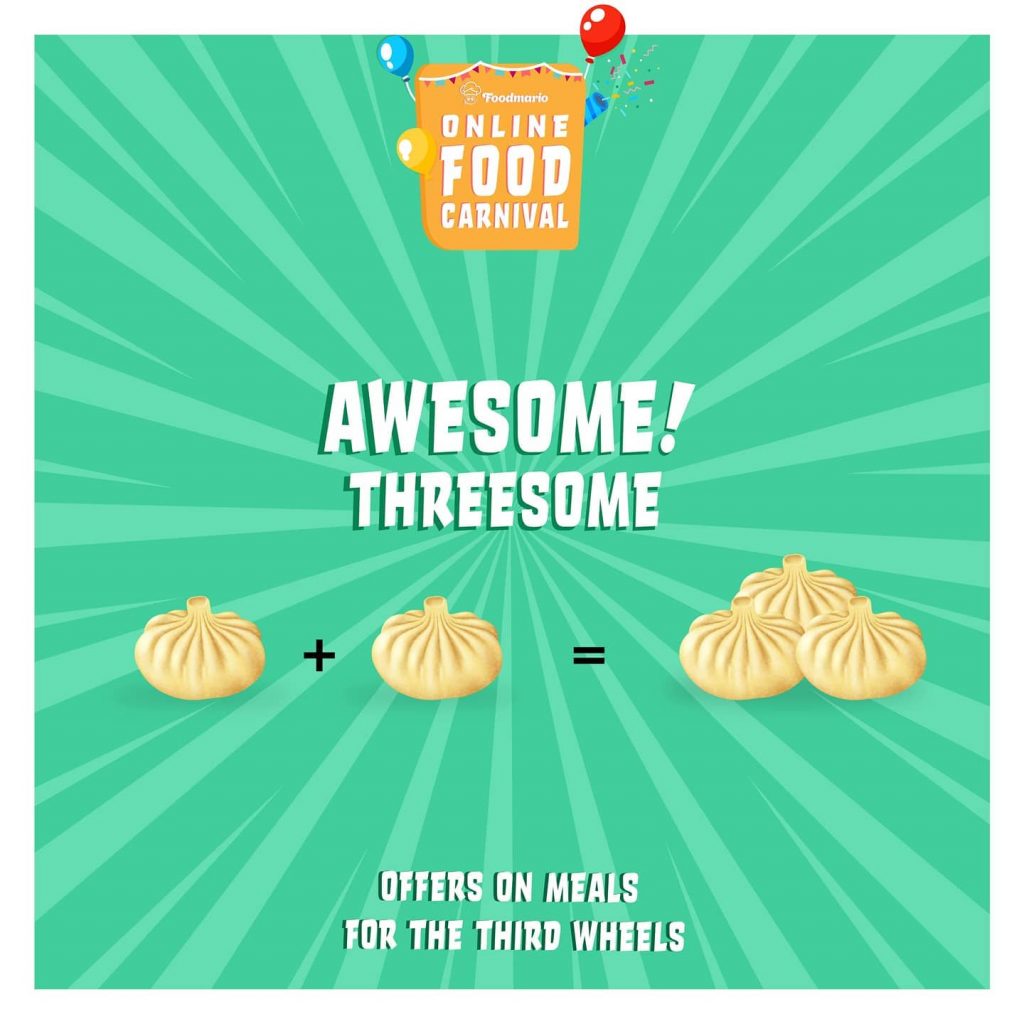 They are offering flat 20% off in Mughal restaurant and lounge Pvt Ltd and Social cafe. Flat 10% off on ready-to-eat, 5% off frozen items in the Village Cafe, 15% of except biryani in Mr burger, flat 10% off in Grill Durbar and 70's bakery, above rupees thousand, chicken momo free in Cafe De Olla.
Apart from hosting this online food carnival, Foodmario is also busy organizing its online meme screening contest to allow creative people to showcase their humorous side to the world. Foodmario organizing recreational and constructive events like this are going to upturn its online presence while raising its business profile.
Foodmario has associated with various partners for providing amazing gifts and offers to its customers. It has collaborated with Fonepay, Pathao, FiBRO, Milko churpi, Buytarkari, Kitab Yatra, Navya, TFT (The Factory Team), UG cakes, Best mad honey, Digital lines, TL, online technology portal like Techsathi, clothing brand like Latido, and gifting platform like Archies, Offering happiness.
This online carnival will allow Foodmario to connect with customers, directly engage with potential customers, and will enable it and its associated partners with brand exposure. The time is limited so hurry up to make the most out of this online food carnival.