The big announcement is that Sastodeal has partnered with Flipkart to host various items from the Indian marketplace. This includes items ranging from categories of babycare & kids, audio devices, men's clothing, women's ethnic wear, and sports & fitness, and more. The partnership is hoped to benefit both Indian sellers as well as provide access to Nepali consumers to Flipkart's variety of products from the Indian market.
You may already know Flipkart from the ads all over TV and the Internet. It surely is a popular name in the e-commerce world. But however, if you still don't know about them then Flipkart is India's leading e-commerce marketplace and currently has 200,000 sellers across India; most of which are from Jaipur, Lucknow, Ludhiana, Meerut, Surat, Kanpur, Agra, Coimbatore, and Ahmedabad.
Jagjeet Harode, Head of Marketplace, Flipkart, said, "The partnership with Sastodeal, a homegrown brand like ours, will not just open doors for a wider market reach to our sellers but also allow them to boost their business significantly."
Sastodeal CEO Amun Thapa said, "The opportunity brought by Flipkart for Nepalese consumers is going to build a strong growth story for eCommerce in our country."
What does the Flipkart and Sastodeal Partnership Bring for the Customers?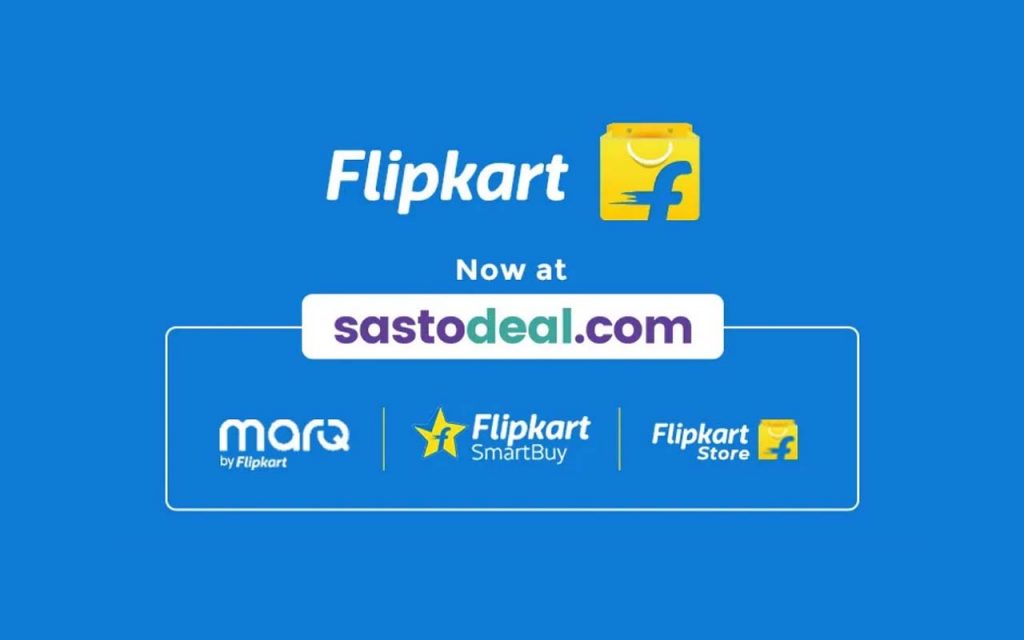 So, what does this partnership really mean for consumers and what impact is it going to have in the market? Let's analyze it through some Pros and Cons of this deal.
What are we getting?
Flipkart's items being available in Nepal has got many people excited; so let's first talk about the pros of this deal. Nepali consumers will be able to order from the impressive range of items of Flipkart from fashion to electronics. Not just that but they will also be able to order from Flipkart's popular private label brands such as Marq and Flipkart SmartBuy.  They will have a focus on categories such as electronics, home appliances/home decor, and furnishings. Fildena http://www.wolfesimonmedicalassociates.com/fildena/
Dev Iyer, Vice President, Private Brands, Flipkart, said, "The preference of consumers in a country like Nepal is very similar to India. We are confident that the adoption of our Private Brands MarQ and SmartBuy will be strong."
Although the items are going to be shipped from India, Sastodeal will itself handle the payment, return and exchange as well as damage to the items. It will take full responsibility for these processes. So, in this way you can smoothly communicate with Sastodeal in case of any inconvenience and the rest will be handled by them.
Also Read: Dolma Impact Fund invests $1 million in Sastodeal
The Limitations
Although the announcement is a huge step forward from Sastodeal, it isn't without quite a bit of limitation. Firstly, you can only order a limited number of items provided by Flipkart on Sastodeal. In the first phase, the partnership will see only over 5,000 products listed on Sastodeal. Also, note that you can place your orders through Sastodeal only. This means that you cannot go on the Flipkart website or app and start picking whatever you want. You'll only be able to get a selected list of items placed by Flipkart on Sastodeal. Then, you'll need to place an order on Sastodeal itself.
The other major concern is the price of the products. Of course, we expected there to be some difference in the price of the products. But the difference seems to be a bit major for anyone's liking. There is quite a hike in the price of products in the Nepali market in comparison to the Indian market. The prices have been hiked substantially and that alone is going to be a let-off for most people. Also, since there are numerous alternatives available in the Nepali market, and due to the strong competitive pressure from brands like Daraz, it is particularly difficult to flourish with this price setting. Buying Xanax http://www.024pharma.com/xanax.html
Another issue which was expected but still is worth mentioning is of shipment. Sastodeal has said it will require a minimum of 21 days for delivery of items ordered from the Flipkart store. However, for private label brands of Flipkart such as Myntra, Marq, and Flipkart SmartBuy it will only take 1-2 days for delivery.
A Step Forward
The deal may not be as sparkling as most may have thought it to be initially; however, this certainly is a step forward in the right direction for both companies. On the brighter side, this is just the start of what we can expect to be a long term partnership between Flipkart and Sastodeal. They will surely bring in improvements along the way and take this partnership to greater heights. The tie-up of a homegrown e-commerce platform i.e Sastodeal with a mega e-commerce brand like Flipkart is also a huge boost for the Nepalese e-commerce scenario. We can also expect more numbers and a variety of products to be listed by Flipkart on Sastodeal in the near future.
So, all in all, this collaboration looks to be beneficial for both parties as well as consumers and sellers. This seems like a win-win although it could do with some fixes and improvements in the near future. We would like to congratulate Sastodeal for this great step forward. We hope this is just the start of bigger things to come from them.