Air Experts, the official distributors of MIDEA Air Conditioners in Nepal, have just officially launched Midea Xtreme AC series in the Nepali market. This is the most anticipated series of the season as it has so much to offer.
The detail insights on the newly launched Xtreme series was discussed on a live Facebook event, " Xtreme kurakani, Xtreme AC ko sath" where we got know some inside peak, companies point of view and so much more about the AC series.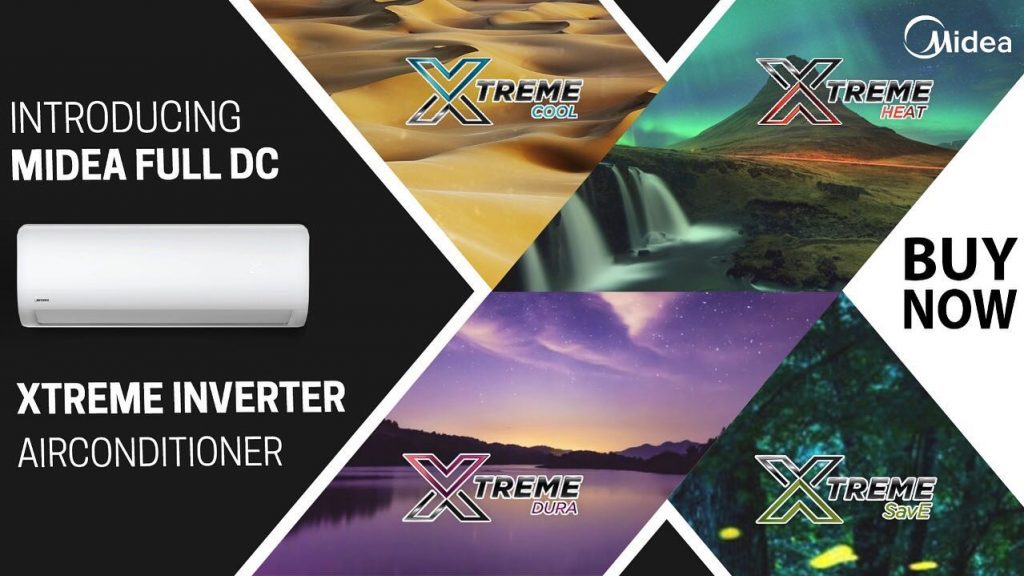 Now, coming to the Xtreme series, it has some amazing traits and features and comes with a lot of perks to it. So, looking at what the Xtreme series has to offer, we get tough built-in that protects us from bacteria with a prime guard. The prime guard also plays a significant role to endure a healthy life as it filters the air to the utmost surety.
Along with that, it comes with 3D airflow which surrounds our room with a super cool breeze to beat this humid weather. Meaning, we can get a cool breezy, fresh, and healthy airflow in every corner of our room.
Not just that, with the extreme range of products, comes an amazing technology where we can control our AC with WiFi from anywhere making things super convenient. Adding on to that, Midea Xtreme saves 71% of energy on your electricity bills as well. So, what could be a better option than something that provides us with amazing services within our budget, right?
Mentioned below are the official Midea Xtreme AC Series models and detailed price list that is effective from today.
Also Read: Mitsubishi Electric Air Conditioner Price in Nepal || Features
Midea Full DC Xtreme Inverter Air Conditioner
S.N
MODEL
Price in Nepal
Approx Capacity
Energy consumed
in Eco mode
1
MSAGB-12HRFN1
Rs 70,000
1.0 Ton
1.5 Unit
2
MSAGC-18HRFN1
Rs 97000
1.5 Ton
2.0 Unit
3
MSAGD-24HRFN1
Rs 125000
2.0 Ton
3.0 Unit
The detailed information and insights on the superior Xtreme series have been discussed in the live event conducted by Air Experts in their official Facebook page. So, for further details kindly visit the link down below and on any further queries about the AC, follow the contact detail respectively.