NRB licensed payment system operator Smart Choice Technologies and Everest bank have entered into the agreement to operate QR payments through Smart QR.
Both companies entered into this collaboration where Narayan Prakash Bhuju, CEO of Smart Choice Technologies and Bijay Kumar Sharma, Deputy CEO of Everest Bank signed the agreement paper.
With this collaboration, the customers of Everest Bank can scan the Smart QR and pay to their merchants using EBL Touch 24 mobile app.
You can download the mobile banking app of Everest Bank for both Android and iOS devices.
Smart QR merchants can grow with higher customer acquisition through this agreement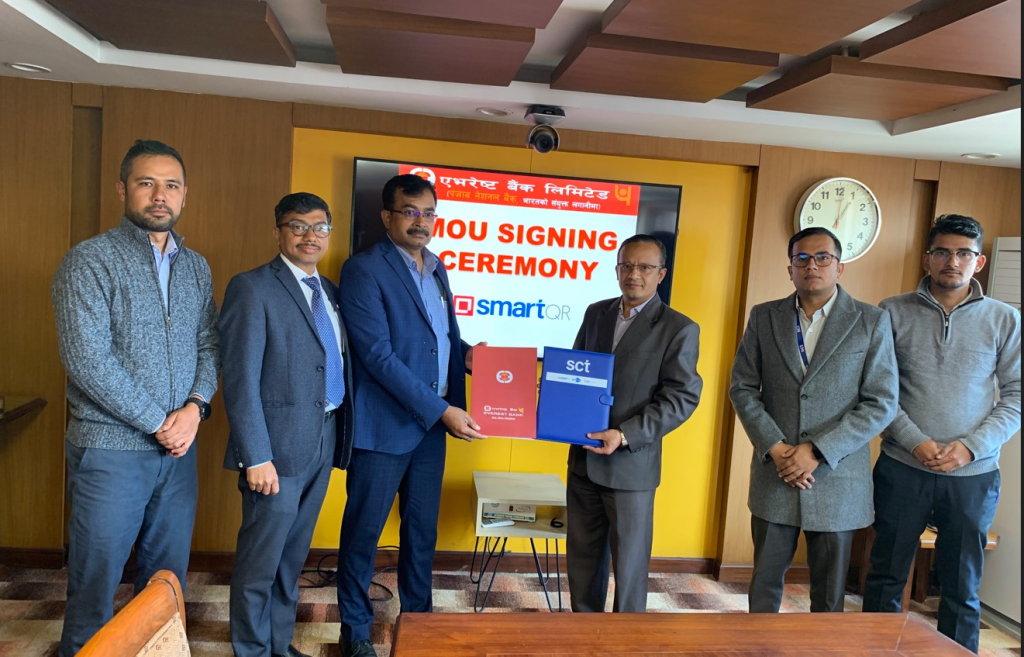 If you are a merchant or a vendor registered in Smart QR network, you can simply place a static Smart QR on your store or share the digital QR code to your customers while receiving payments.
Smart Choice Technologies has been operating in the card and digital payment industries for more than 20 years.
Both the companies agree that this collaboration will contribute to the digital payment industry in Nepal as whole.
Smart QR operates under EMV standard and has a secure payments and settlements process.
With this, Smart QR has added another bank in its network, facilitating digital payments. Smart QR is the first QR Switching Platform that connects IME Pay, PrabhuPay, QPay and banks in the interoperable network to facilitate the digital payments and mobile payments.
Also Read: SCT launches omnichannel-based "Fast Banking Solution"; Links both mobile banking and internet banking system