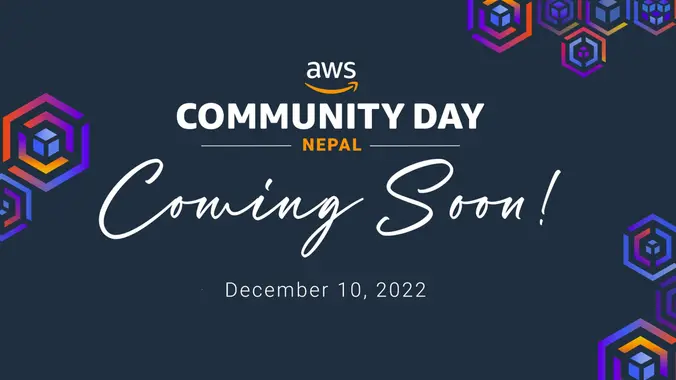 AWS Community day or Amazon Web Series Community day is happening in Nepal for the first time on Saturday, 10th December 2022 and the event will begin at 8:30 AM. The venue for the event is Bougainvilla Events located at Tripureshowr, Kathmandu.
The flagship event of AWS User Group Nepal offers a full day of immersion in AWS knowledge and technology as well as business talks from the pioneers in the field. But before the actual event, all the participants will receive a free online workshop from AWS professionals to get on board.
The program is being conducted by AWS User Group Nepal, an active community of Amazon Web Services and Cloud Computing enthusiasts in Nepal. The community has been organizing meetups, on-demand training, and workshops on different occasions ever since 2017.  AWS Community Day is organized across the globe by the AWS User Group of different countries.
AWS User Group Nepal is organizing the event in Nepal with the aim of inspiring, educating, and bringing together IT communities through technical conversations, and opportunities to network with AWS Community specialists. Also, the first-ever DeepRacer Competition in Nepal is going to be conducted that day.
Who can attend AWS Community day?
Basically, anyone can attend the event. However, this event is for Developers, IT Managers, Business Leaders, Technical Founders, IT students, and tech-enthusiasts. To participate in the event, you need to get tickets first.
How to buy tickets for the event?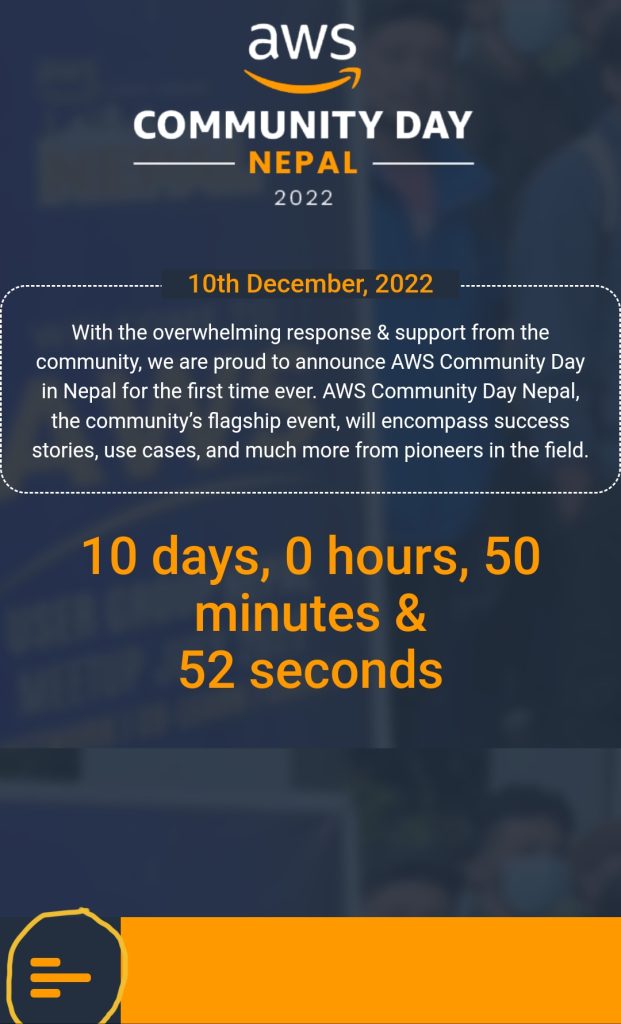 Click this link you will be taken to the website of ACD Nepal.
Tap on the three lines at the bottom.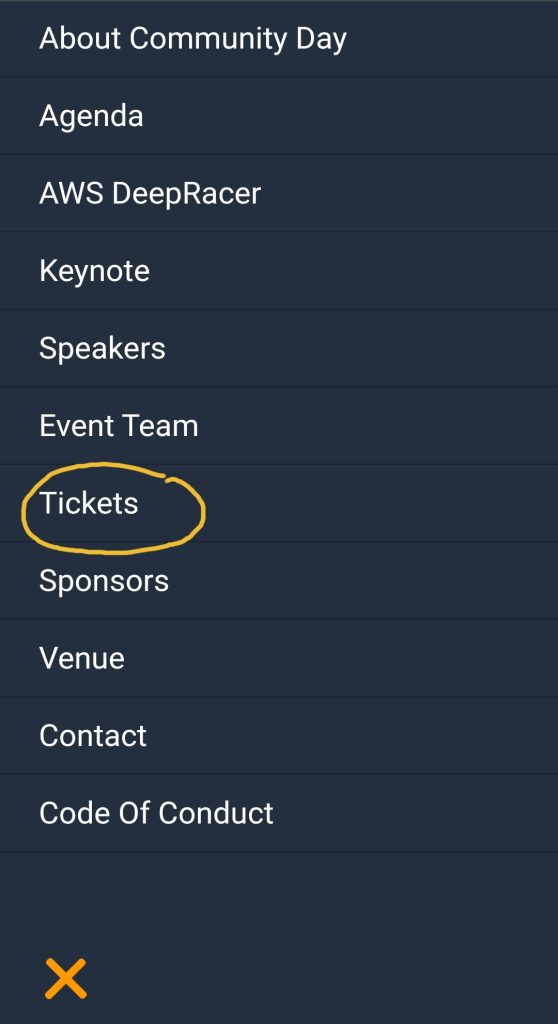 Now, you can either scan the QR through the Khalti app or simply tap on "Register Now".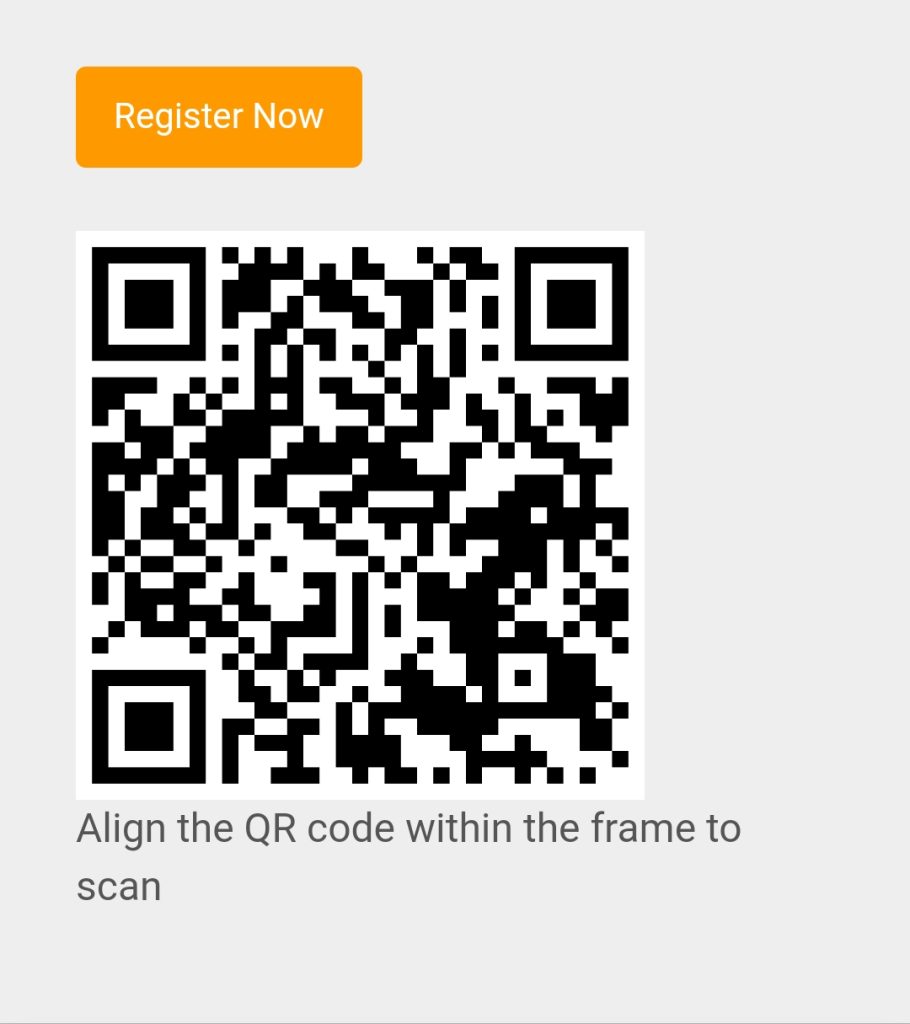 Once you tap on 'Register Now", you will be taken to AWS Community Day on Khalti App.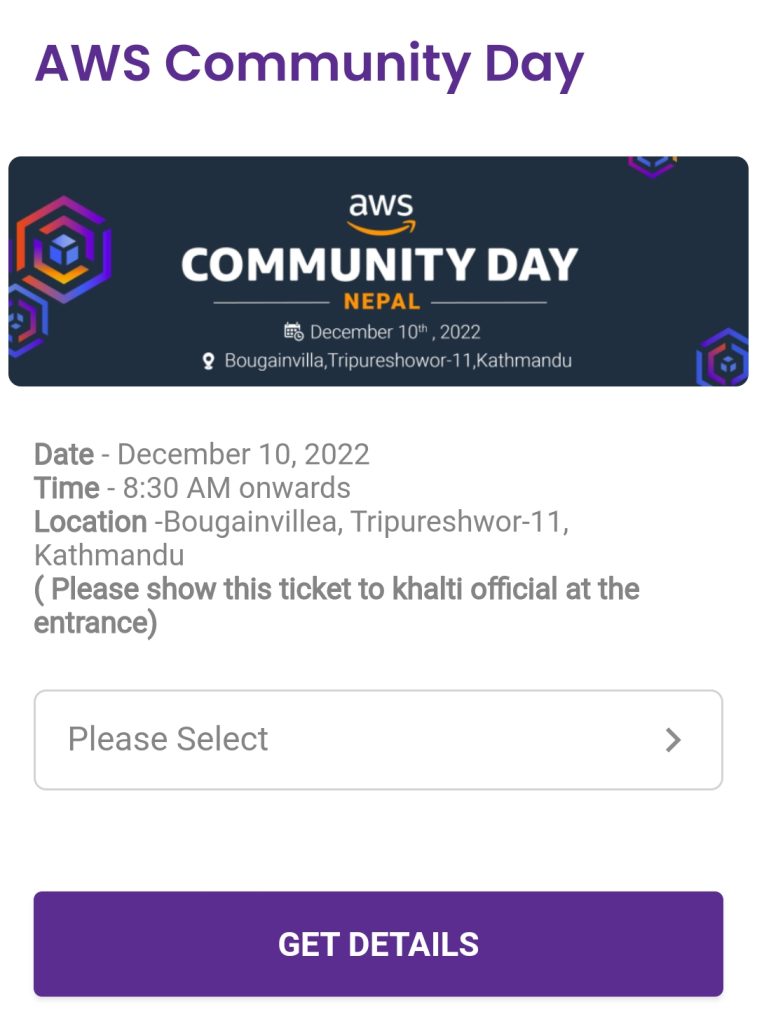 Tap on 'Please Select'. Select 'ticket price' and tap on apply.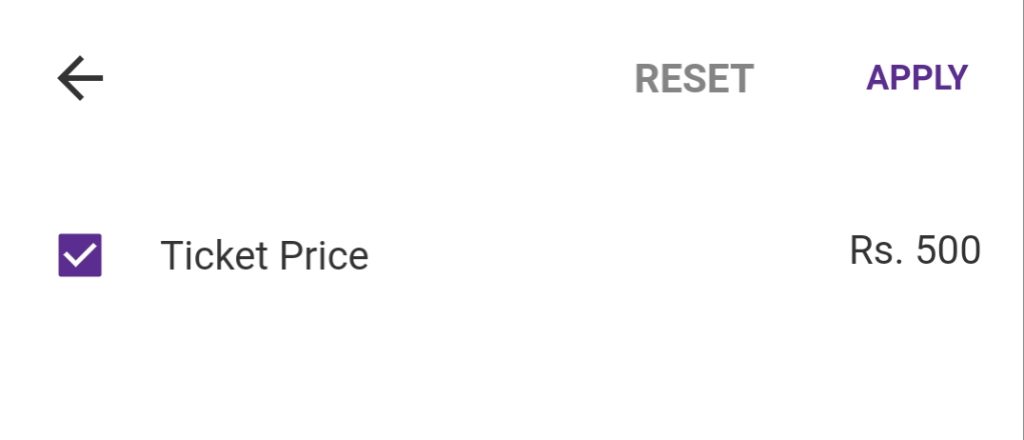 Enter your personal details and tap on pay.
Getting the ticket will give you access to all conference sessions and Deep Racer events. Similarly, you will get to eat something delicious for lunch and snacks; also, you will surely get AWS Community day swags such as bottles, stickers, and key rings.
Why should you attend the AWS Community Day?
Activities that will be done in the program include Technical sessions and talk shows, DeepRacer Competition and Networking. Let's know what will be done in each of the parts of the event.
Technical Sessions/ Talk-shows
The chief elocutionists of the program are AWS Ambassador Mr. Anjani Phuyal and Senior Solution Architect at AWS Mr. Karan Desai. In this session, AWS professionals will be talking about technical things covering a wide range of topics including AWS Security, DevOps as a service, Machine Learning ML, and End-to-end Data Engineering. The sessions will be beneficial on one hand and enjoyable on the other to each of the attendees as they range from different interests and technical levels. Similarly, there will be few business sessions with less-technical content with leaders sharing their experiences and impact.
DeepRacer Competition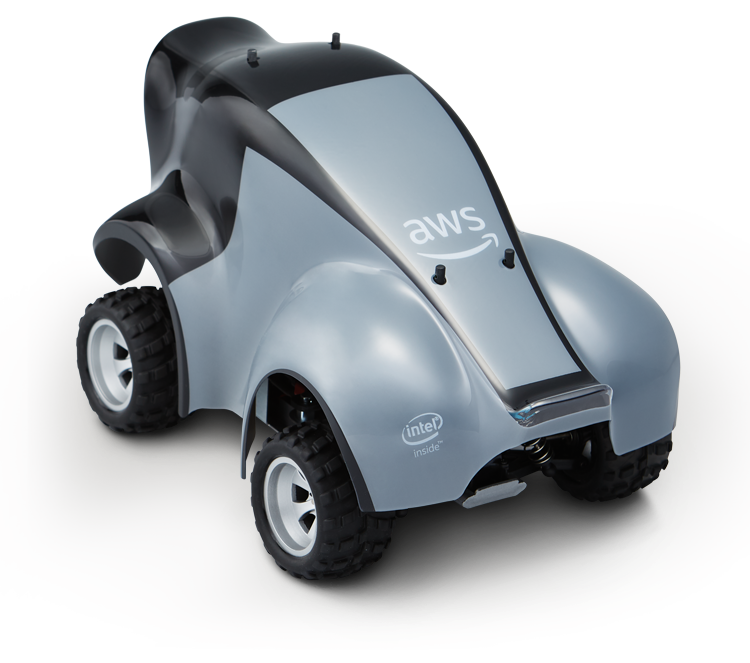 Apart from being the world's first global autonomous racing league, AWS DeepRacer of 2022 will be the first-ever DeepRacer Competition in Nepal.
AWS DeepRacer is a fully autonomous 1/18th scale race car designed to test RL models by racing on a physical track. By participating in this part of the event, attendees will get a chance to build a Reinforcement Learning RL model using Python and test it on a physical track and also get an opportunity on the 3D racing simulator and a global racing league.
Networking Opportunities
The Community Day is undoubtedly a great opportunity to network with potential employers, employees, and partners, and to build connections in the tech field since it welcomes IT experts and enthusiasts of all experience levels.
Also Read: Everest Bank Joins Smart QR Network, Everest Bank's customers can now scan Smart QR from your mobile banking app