Hult Prize at IOE and NxtGen – a non-profit organization of Pulchowk Campus, have announced yet another talk series, "Entrepreneurship Talk Series Level 6: Selling your Product".
This session will have Mr. Tommy Hutchinson: Founder & CEO at i-genius, Co-director at Global Centre for Healthy Workplaces, London European Commission Expert on social innovation and sustainability as the Chief Speaker. He will be joining the event live straight from London, United Kingdom this Saturday at 2 pm NST.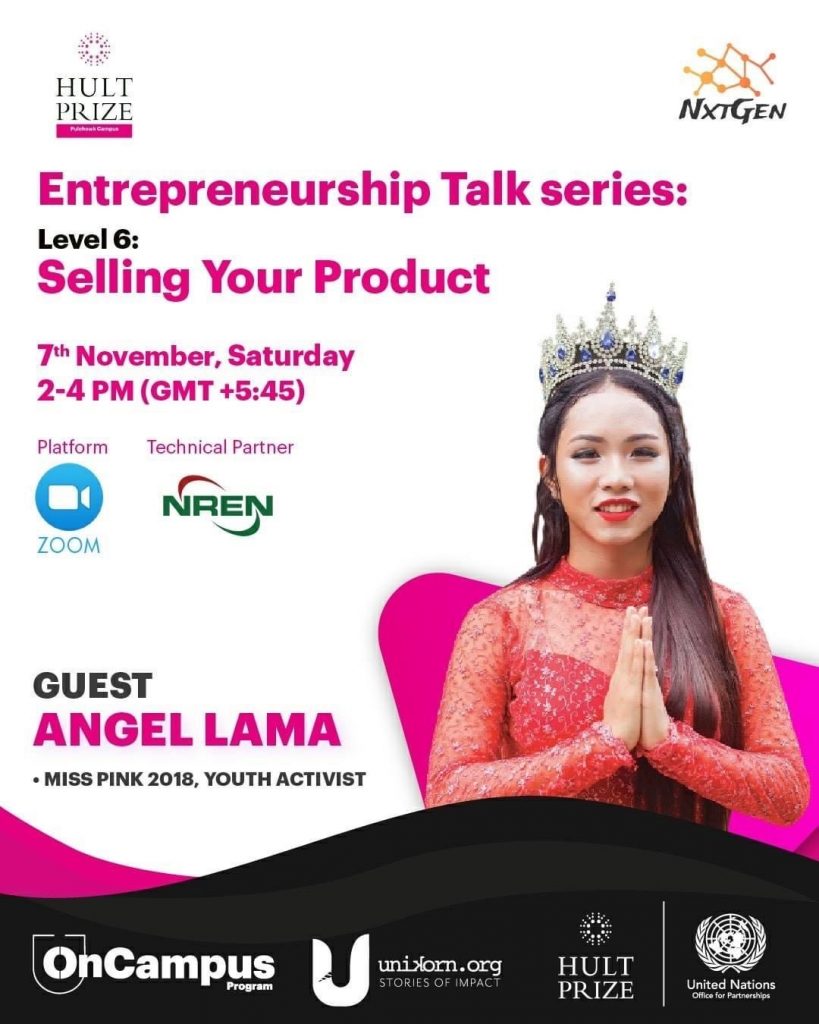 This session will also be graced by Miss Pink Nepal 2018, Angel Lama will be joining the event live as a Guest. Miss Angel Lama is a trans activist who is an alternative platform member of RHRN for marriage equality through(BDS). She works full time as a Community Based Supporter in cruise aids Nepal for HIV(prevention and awareness). She worked as Juneli in the movie "a mero hajur 3". Miss Angel was also awarded 25 under 25 youth champions of Nepal Dance for Life(first LGBTQ group to be championed throughout the world).
There will also be a yoga session of Isha Foundation by one of the volunteers.
He will be teaching effective exercises for all the audiences. This session will be taken by Mr. Keshav Singla. This session was very loved by the audience last week, so Hult at IOE planned to keep it again with the help of this very good volunteer. He is from Punjab and a yogi.
There will also a license giveaway of Msecurity Antivirus.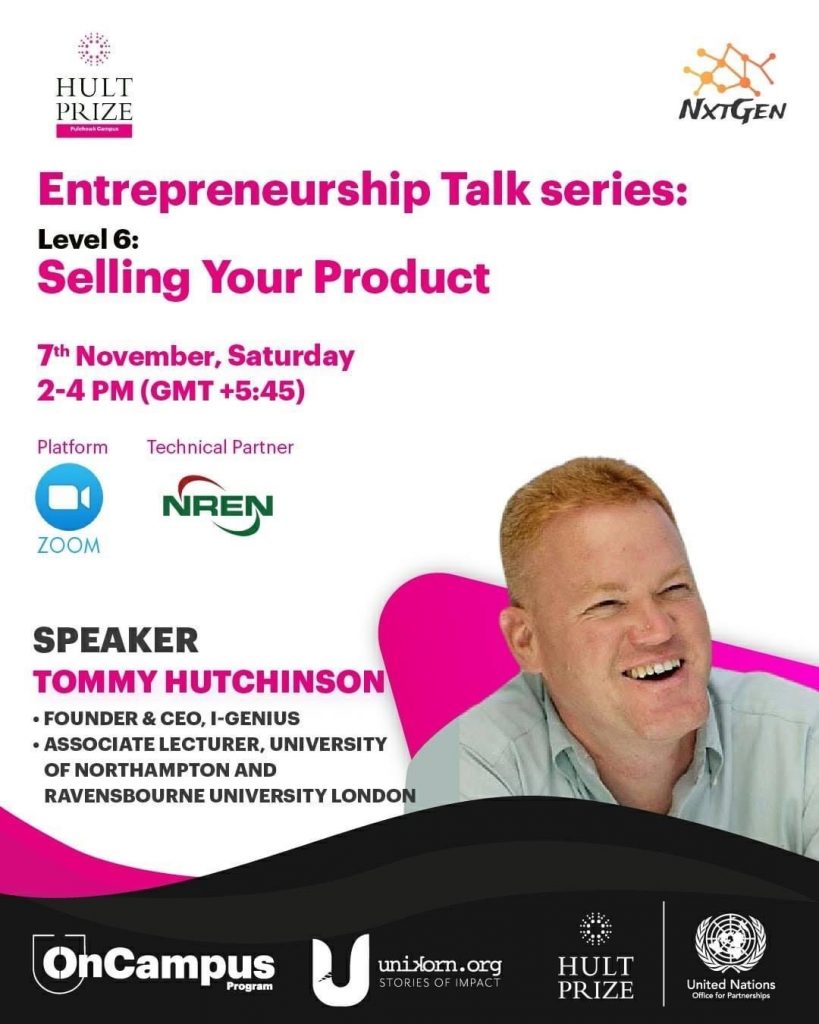 About the Chief Speaker
Tommy has worked in London as an aerospace analyst and market intelligence analyst before being appointed Political Adviser to the NatWest Group. He was appointed director of the Industry Forum developing relations between business and governments in the UK, EU, and the USA which included leading two delegations to the World Trade Organisation in Geneva. Tommy has worked in several businesses prior to the creation of i-genius which operates three brands and has worked in over 40 countries with partners including the OECD, European Commission, World Bank, World Health Organisation, Asian Development Bank along with numerous universities, corporations, and media outlets.
Date: 7th Nov, 2020
Time: 2PM
Register before the seats are full:
https://forms.gle/N4A8KJ3pZfBak2we9
All further updates and the Zoom link will be forwarded only via email to registered users.