 DalayDai is a platform that acts as a mediator between people willing to sell, rent & lease their properties and people willing to purchase the listings. The platform is not directly involved in the transaction between any of the parties.
About
DalayDai
DalayDai is a free online platform where you can buy and sell House, Lands and other things related to Real Estate. The platform aims to make searching for a perfect home or a perfect plot of Land for Nepali people effortless and easy like it has never been. The company promises to provide a very smooth and enjoyable experience buying or selling Real Estate through its platform for its customers.
Services Provided
Buy Properties
The platform allows users to search for properties listed in their platform on the basis of budget range and property type defined by the user. You can also find office space or rooms for rent on this platform.
Sell Properties
Users can also sell their property using this platform. As of now, the platform do not charge any amount for listing your property in the platform.
Rent Properties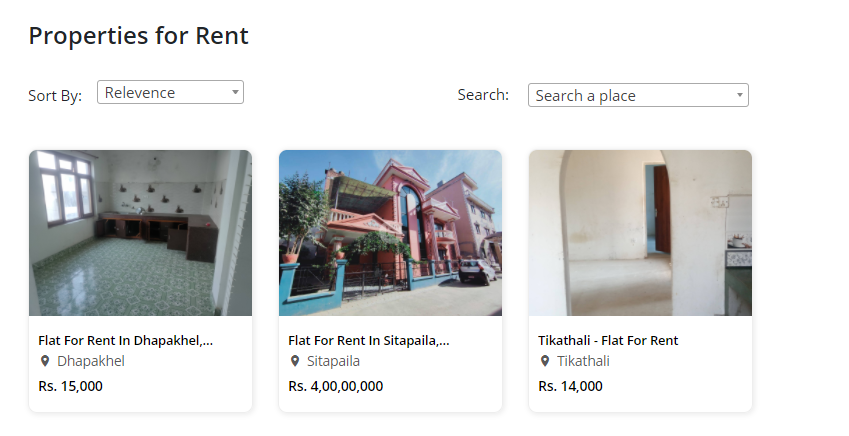 Users are also able to find properties for rent on this platform. The properties include flats, commercial building, office space etc. You can filter the search data of the properties according to the location and price.
Connecting to construction material sellers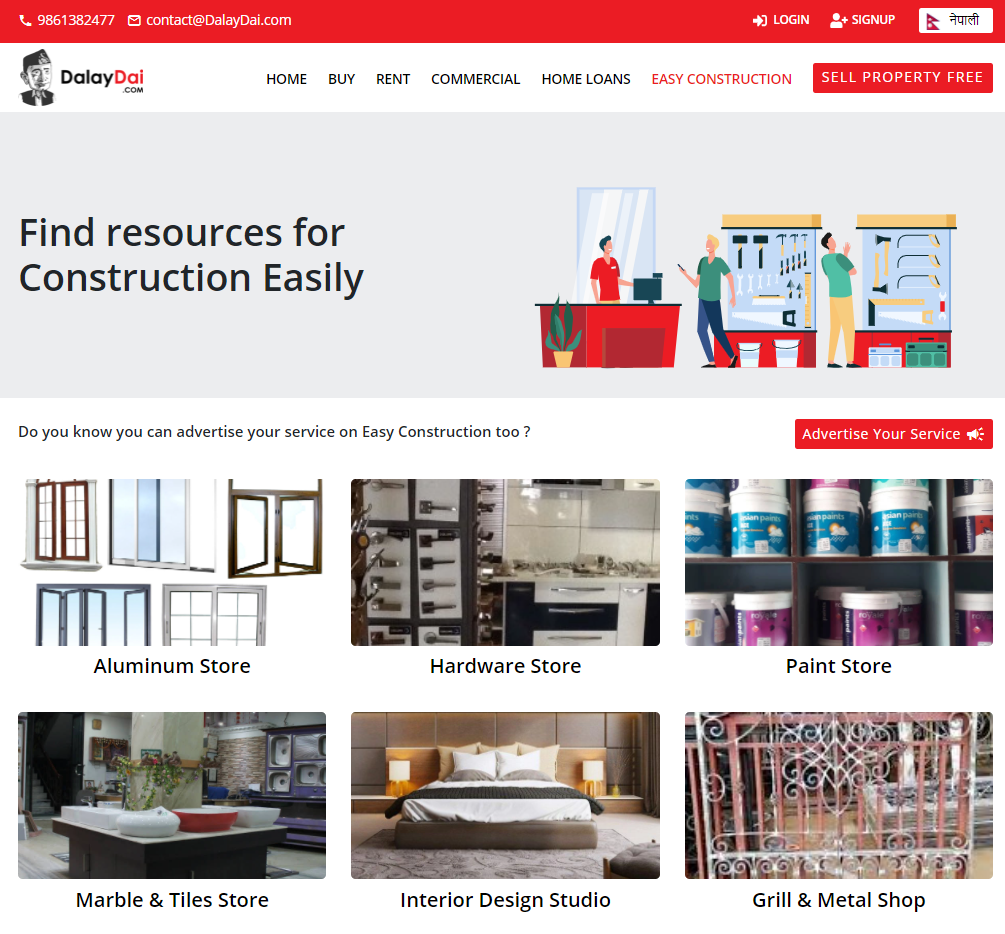 DalayDai also helps in connecting you with the stores selling construction materials for your home. You can get connected to the sellers of paints, marble &tiles, aluminum windows & doors and many others.
Home Loan Calculation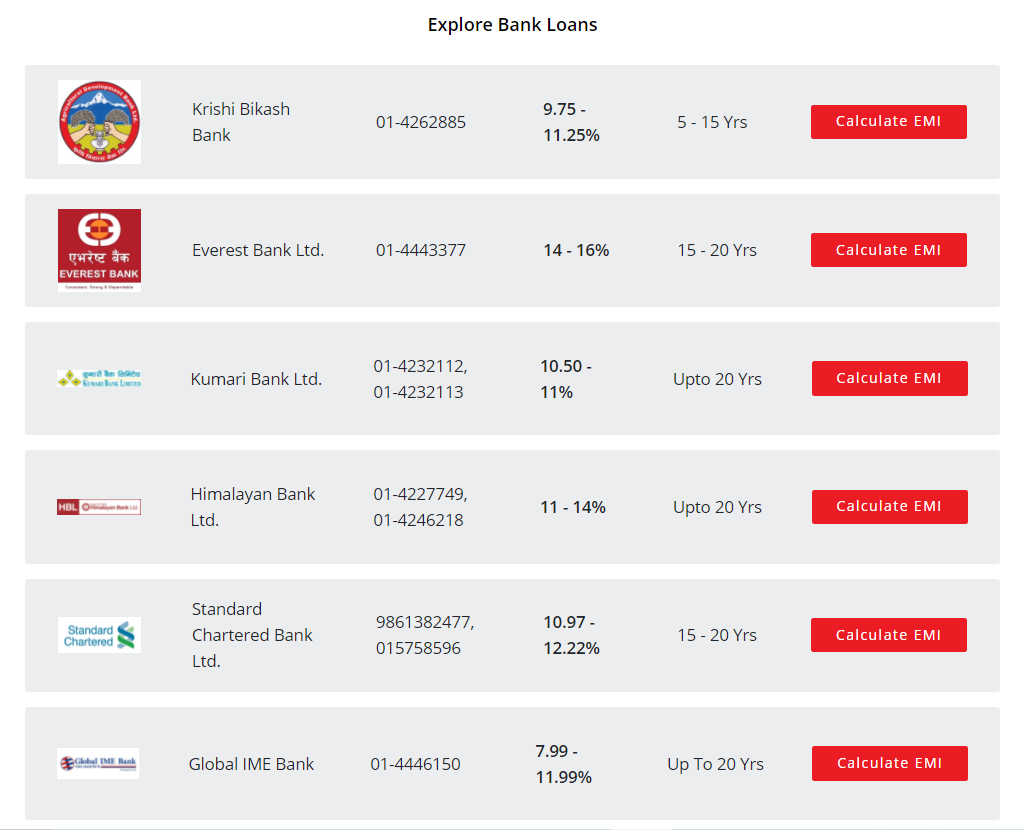 The platform has a feature to calculate EMI for Home Loan according to the interest amount of various banks. User can calculate the EMI of the loan amount with respect to interest rates of various banks listed in the platform.

Don't Miss