 connectIPS has got a new UI recently with some changes in its interface and experience. It has changed its UI for both mobile app and website application.
Now, connectIPS has updated its website with additional features where you can find interactive display with animations.
connectIPS has revamped its website and mobile app with an interactive and attractive UI. Here, you can find these changes which would make it more interesting and easy to use.
#1 Two Factor Authentication along with OTP Verification makes connectIPS more secure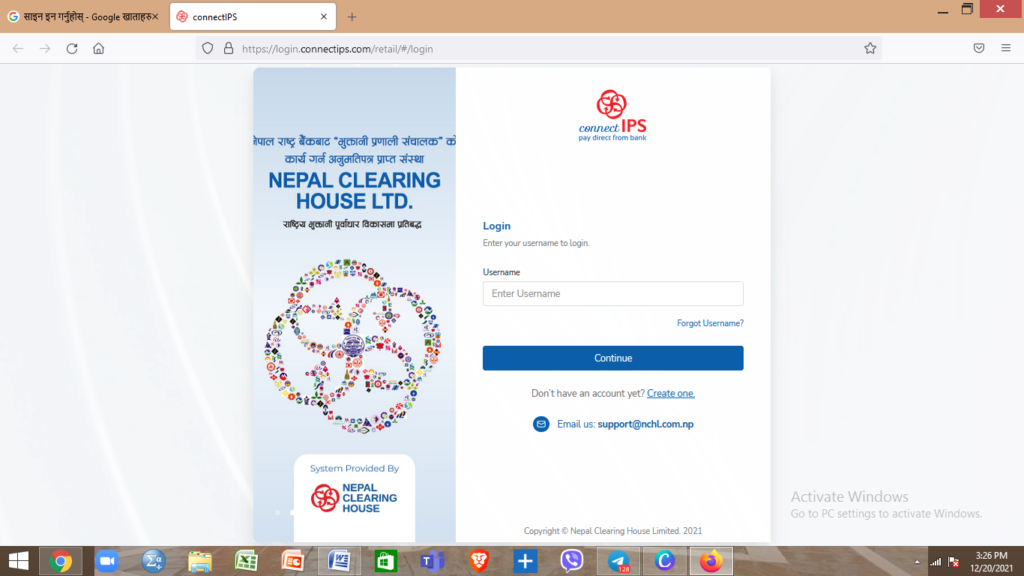 If you know it, connectIPS used two-factor authentication for transactions previously. Now, it has updated its feature during log-in such that you have to enter the OTP that comes into your mobile number for login. Then only you can log in to connectIPS and use its service.
#2 QR Code for making transfers through connectIPS
Now you can also scan the QR code using connectIPS. Previously, it was not available. After logging in, you can find it at the bottom of the screen. QR code scan feature is available only for the mobile app. It is not available on the website.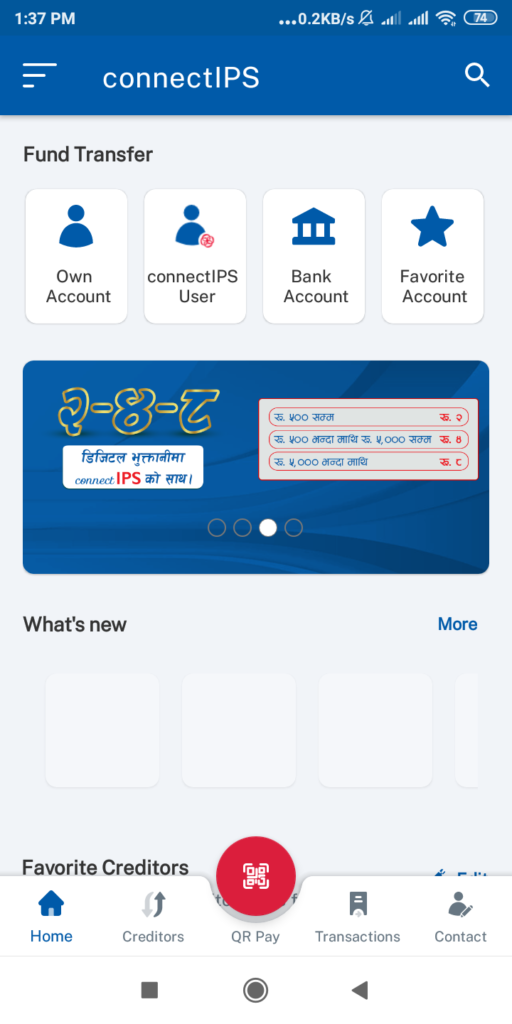 #3 Separate Options for Government and Semi-Government Payments are included in the dashboard of new UI
connectIPS used to have the same payment portal for government payment and semi-government payments. With the new UI, you can find separate payment options for these two categories as in the image below.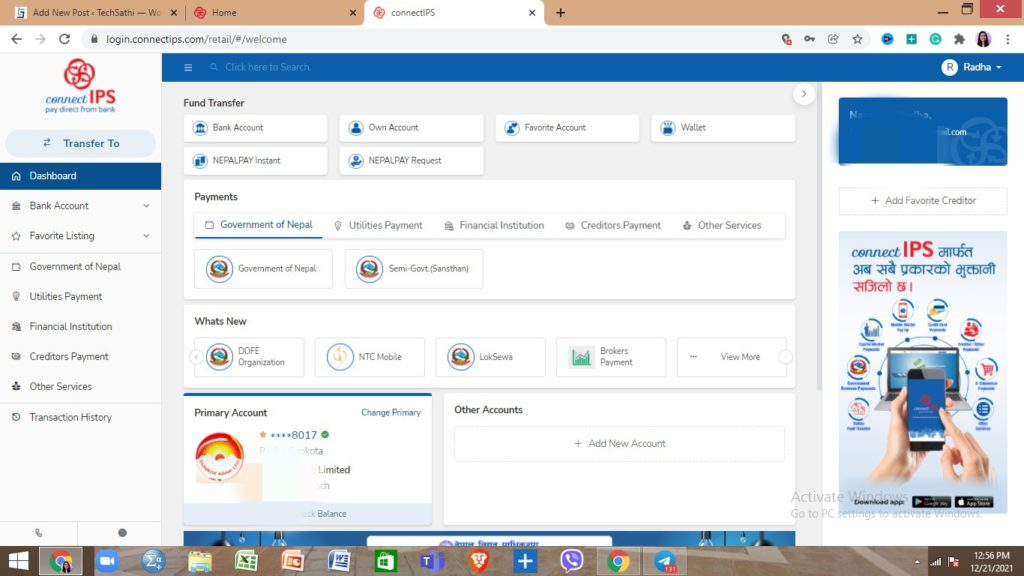 #4 NepalPay Instant
It has also included Nepal Pay instant feature for facilitating integrated payments. This is to support National Payment Switch.
The new UI of connectIPS is interesting with interactive animation
It has upgraded the new UI which is interesting to use. The old boring website has turned into an interactive website and mobile app. The icons are available on the home screen and the animation is amazing. Moreover, you can link multiple accounts.
connectIPS is the retail payment system by Nepal Clearing House Limited (NCHL). NCHL is the winner of "Digital Services ICT Awards 2021" recently.