 connectIPS has recently revised the transaction fees for funds transfers. Now you can transfer funds from Rs 2 to Rs 8 only. Previously, it was Rs 15 in maximum. Now, it has gone downwards to Rs 8 only.
This downward revision is effective from the 7th of Mangsir 2021 (23rd of November). This will make funds transfer from connectIPS easy and cheaper than through other mediums.
Transaction fee for an amount up to NRs 500 has been set as NRs 2, for an amount more than NRs 500 & up to 5,000 has been set as NRs 4, and for the amount above NRs 5,000 has been set as NRs 8. This will directly ease the customers for fund transfer from any of the channels of NCHL including connectIPS web, mobile app.
| | | |
| --- | --- | --- |
| S.N. | Transaction Amount (NRs.) | Transaction Fee (NRs.) |
| 1 | Upto 500 | 2 |
| 2 | Above 500 – 5,000 | 4 |
| 3 | Above 5,000 | 8 |
(Source: www.connectips.com)
How to transfer funds through connectIPS?
Login to your connectIPS account
Tap on "Transfer To" and choose any option as per the need to transfer funds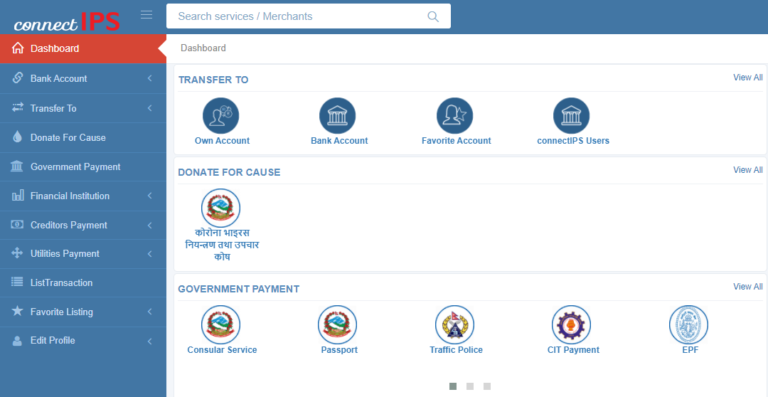 Then, enter the details of recipient and click on "Transfer"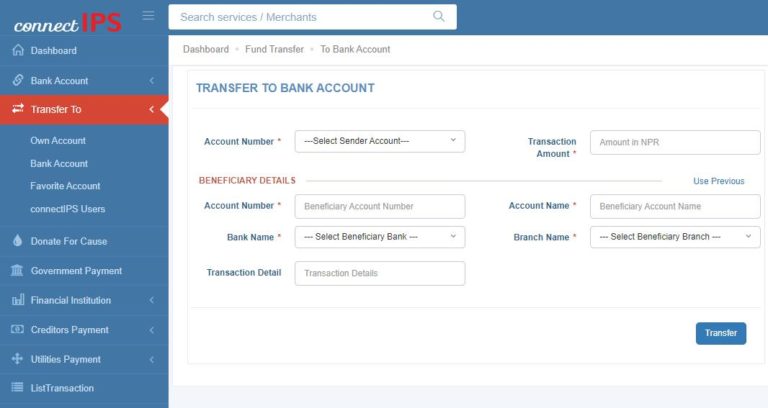 You will need to enter an OTP and transaction PIN to complete the process.
You can follow these simple steps to transfer funds through connectIPS:
How to transfer funds through connectIPS in mobile banking apps?
Open and Login into your mobile banking app
Select the Fund Transfer or Send Money service
Choose the connectIPS option
Fill the required details and transfer fund
Moreover, you do not require separate connectIPS user details to do fund transfers from the mobile banking app.
About NCHL
NCHL is the payment service operator licensed by Nepal Rastra Bank. It has been managing a number of national payment systems, including Electronic Cheque Clearing, Interbank Payment System, connectIPS, RTGS, National Payment Interface, and CORPORATEPAY, to facilitate digital payments across Nepal using a collaborative infrastructure sharing model. Furthermore, the National Payment Switch is launching soon to enable interoperability for retail payments, including infrastructure, instruments, and services, and NCHL is assisting BFIs and PSPs in their preparations.
NCHL has been modifying transaction fees on a regular basis to account for the predicted increase in digital payments and to help the ecosystem, which is in line with the Nepal Rastra Bank's policy directive to promote digital transactions. The NRB has asked BFIs to fix their mobile banking fund transfer fees at NRs 10 to 30. In the first four months of this fiscal year, NCHL had a 225 percent increase in transaction volume and value of connectIPS. In the current fiscal year, the average daily transaction value and volume in connectIPS are over NRs 8.3 billion and 117,012 correspondingly, with both figures likely to rise. The change in transaction fees will make a greater impact on the use of real-time retail payments made through any of the other online channels.