On December 28, 2022, Sunil Yadav, founder of the on-demand online food delivery company BhojMandu posted on his Facebook: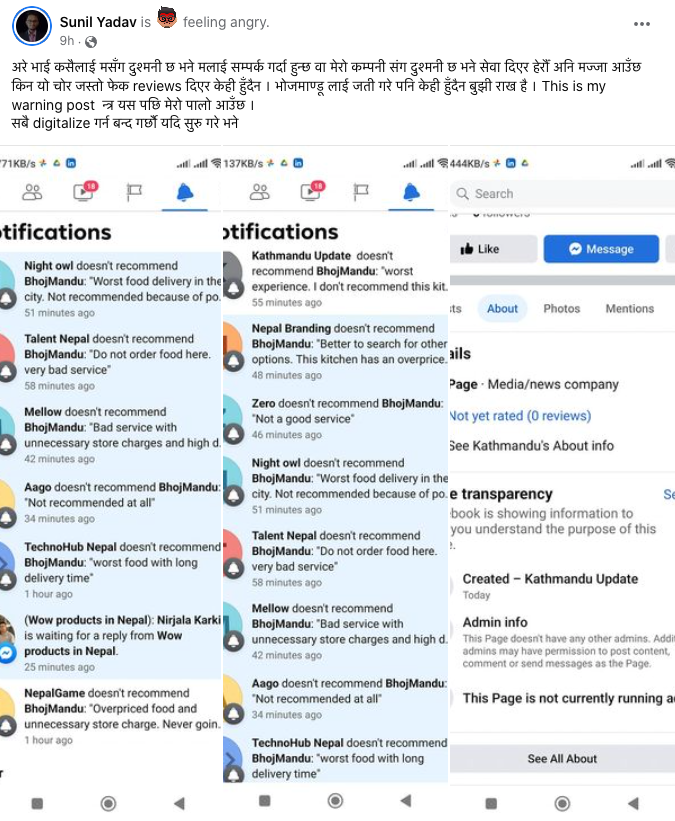 From this post, it seems BhojMandu is getting negative reviews on Facebook all at once in a single night. As you can see from the screenshots, the reviews are from unusual usernames.
When we dig down to such IDs, they were just made for that particular purpose, to provide reviews on the Facebook pages of the businesses.
If you check the IDs like Night Owl, Mellow, Nepal Games, etc., they have no profile picture or logo. Even they have 0 friends and followers.
It clearly indicates that someone has paid the owners of such fake IDs to intentionally give a negative review on Facebook for BhojMandu.
Owner Sunil Yadav shared in a talk with TechSathi,
Well, it is still unclear if it might be out of a personal issue or a corporate rivalry. This shows how data can be manipulated in ruining the image of a company.
There are a few platforms and opportunities in the market where you get paid for writing reviews for businesses on Google or Facebook and other platforms. Even companies pay some amounts to give positive reviews to their pages.
However, making some fake accounts or telling others to give negative reviews to drop the ratings is not easy to digest. It also portrays how we are lacking healthy competition practices in the corporate world.
What are the healthy practices then?
There are a few examples of that. Some healthy practices can be seen in the Fintech industry in Nepal. There have been some iconic moments of mockery between brands that are considered to some extent.
In festive times and on some occasions, we get to see playful gestures of taunts among payment systems like IME Pay, eSewa, Khalti, etc.
Similarly, you might remember the meme war between Pathao Food and Bhoj Deals.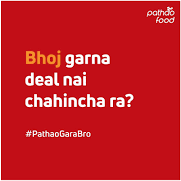 A few months ago, Pathao Food posted a meme that reads, "Bhoj garna deal nai chahaincha ra?", to which, Bhoj Deals replied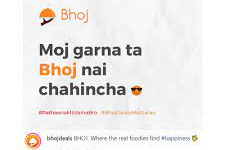 In India too, food delivery apps like Zomato and Swiggy have time and again grabbed the media attention with their playful tweets. Such practices are just marketing gimmicks, without the intention of hurting each other's brand image.
However, the case like in BhojMandu seems a bit personal. Hope such acts would not hamper the brand image of a successfully running venture.
About BhojMandu
BhojMandu is an online food delivery platform that started back in 2020. It is delivering food in Kathmandu, Birgunj, and Kalaiya. With 100+ restaurant members and more than 2550+ listed food items, BhojMandu offers its services through a mobile app, and web app of its own. It also has a delivery person's app which makes delivery persons easy to track orders and timings.
You may also read: Grab your KFC bucket with a 10% cashback of up to Rs 100 on paying through NEPALPAY QR