 BharatPe Co-founder and one of the Sharks of the ongoing Shark Tank India, Ashneer Grover under controversy these days. Recently, an audiotape between him and an employee of Kotak Mahindra Bank went viral on social media in India which gained attention.
According to the Times of India, that audio tape was about Ashneer Grover threatening an employee of Kotak Mahindra Bank using abusive words after missing out on the IPO of Nykaa.
So why did this audio tape of Ashneer Grover become a huge issue?
Well, it has a lot to do and Indian Media is going wildfire both in the mainstream media and on the internet. But letting aside the all nuances, let's get straight to the topic.
The controversy is about Kotak Mahindra Bank and BharatPe co-founder Ashneer Grover. According to the Times of India magazine, Ashneer Grover and Madhuri Grover (his wife and Controller of BharatPe) had proposed to apply for a subscription to the shares of Nykaa for shares worth Indian Re 250 crore each through the funds that were supposed to be provided by Kotak Mahindra Bank. However, the bank refused to provide those funds to him.
Grover filed a legal notice with Kotak Mahindra Bank in October 2021, claiming Rs 500 crore in damages for a fictitious loss he and his wife allegedly suffered as a result of the bank's failure to provide them with funds to subscribe to Nykaa's initial public offering (IPO).
Later on, Kotak Mahindra Bank released a notice to take legal action against Grover for using abusive language to the employee of that bank. But this became an issue when BharatPe asked Ashneer Grover to leave the company, despite being the co-founder and MD of it.
What does this controversy mean to BharatPe?
Ashneer Grover is the co-founder of BharatPe. He along with his co-founder Shashvat Nakrani formed this company in 2018. In the three years of period, this Fin-tech company is eyeing for $4 billion valuation.
After this controversy between Ashneer Grover and Kotak Mahindra Bank, questions arise what will be the next step for BharatPe regarding its co-founder.
Ashneer Grover has been alleged of involving in this "Financial Fraud". Following this controversy, "Uninstall BharatPe" went trending on Twitter.
It is because an independent auditing company was investigating inside the company after this controversy went public. During this time, Ashneer Grover and his wife Madhuri Grover are on the leave from the company till March, 2022.
The investigation found out more issues inside the company which does not comply with corporate governance.
The company has been alleged of false recruitment
Inside the reports, BharatPe was found to pay money to such recruitment agencies which have no physical presence. Simply put, these expenses were just on the accounts of the company and the companies whom it paid were supposedly fake.
While the employees of BharatPe were asked where were they recruited from, they replied they applied directly to BharatPe, not from any other recruitment company.
They faked the invoices which were printed by Ashneer's brother-in-law Shwetang Jain
Those invoices were directly sent for settlement to the accounts department by Ashneer's wife Madhuri Grover. In this way, a lot of money was outflowing from BharatPe to those shell companies which do not have a physical or online presence.
Recording false merchant payments on BharatPe QR transactions
BharatPe is a payment company in India that facilitates digital payments and loan disbursements through QR codes. You can scan a QR code as we do in Fonepay to pay the amount to the merchants.
As it is used more by the merchants, the audit report revealed that the merchant incomes from BharatPe's QR codes were falsely inflated in the books of accounts. For instance, if a merchant received Re 100 from a customer through Bharat Pe's QR code, it was entered as Re 200- Re 250 accounts of BharatPe. Whatever might be the reason, this creates doubt on how BharatPe reached a $4 billion company within 3 years of operation.
This has posed a threat to the brand value of the payment company BharatPe. The co-founders of this company were worried since #Uninstall BharatPe went viral on Twitter.
Things went worse while Ashneer asked for a huge amount of money to leave BharatPe
BharatPe is a fintech company that facilitates digital payments through a range of payment options like interoperable QR codes, easy loan disbursement, free card swipe services, bill payments, and charge-free merchant integration. It offers one QR for all payment apps. It means you can scan any QR through BharatPe and make payments in India.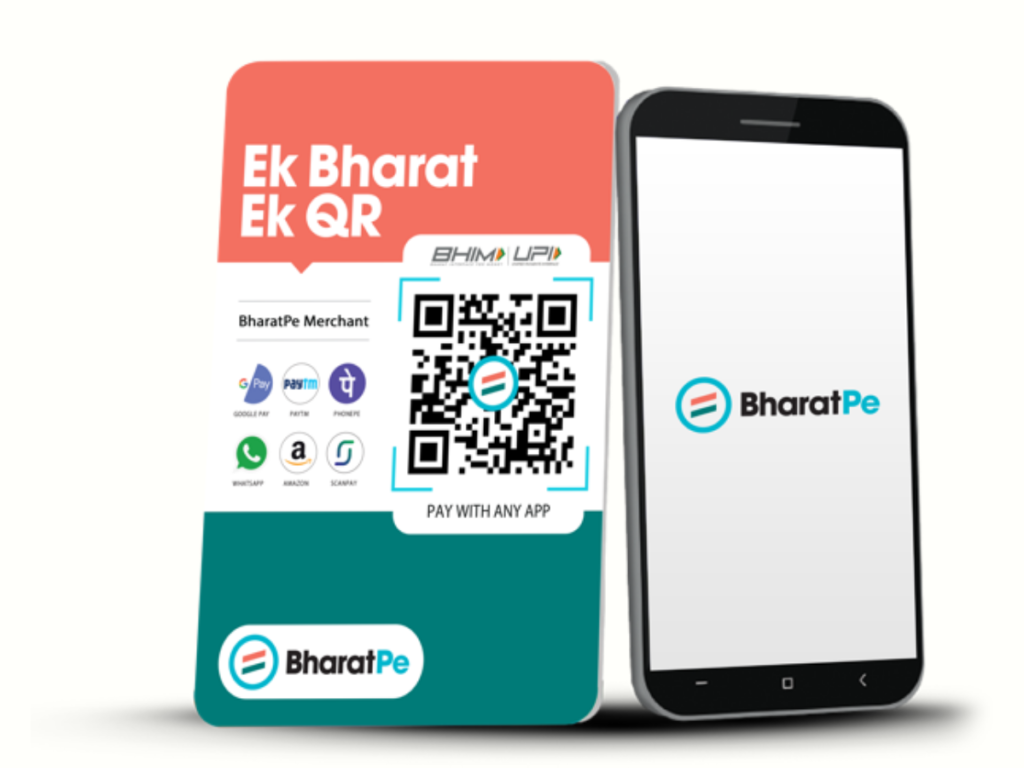 Moreover, it has introduced easy disbursement of loans through the mobile app, like Foneloan. BharatPe has facilitated the disbursement of loans totaling over Rs 3,000 crores since its launch.
It has more than 50 lakh merchants in its network.
Ashneer Grover owns 9.5 percent of BharatPe, while Shashwat Nakrani, his co-founder, holds 7.8 percent. Sequoia Capital India, the largest shareholder in BharatPe, owns 19.6% of the company, followed by Coatue (12.4%) and Ribbit Capital (11%). Tiger Global, Steadview Capital, and Beenext, in addition to these three, have invested in BharatPe, and combined, these major investors own a 60.4 percent share in the company as of August last year.
According to Hindustan Times, Ashneer was asking for Rs 4000 crores of money to leave BharatPe. While asked about why he was asking for that money, he replied that he has grown the company by introducing these things:
BharatPe got Small Finance Bank (SFB) license from the Reserve Bank of India.
All-in-one QR
PostPe Feature- Buy Now Pay Later
12% Club app where the individual investors can invest and borrow at 12% interest
And when BharatPe's investors and board refused to pay that amount, he negotiated that amount to Re 750 crores and wants that before the investigation reports are made public.
Indeed, Ashneer Grover has built this company from scratches. As a result, he was also one of the sharks in Shark Tank India. He has invested a total of 5.383 crores Indian Rupees in 21 deals. Shark Tank India is a platform where budding entrepreneurs and startup owners pitch their idea and get equity investments from the Sharks (Business People like Ashneer Grover who have a lot of money to invest).
So you might be thinking why TechSathi wrote about this issue!
As a responsible media, we are liable to show what's happening in the world and to make you alert about what may happen as well. BharatPe is one of the fin-tech giants in India. It is similar to what FonePay is for Nepal. Such a giant company's brand image can go to risk by an activity of its founder. Moreover, it can also affect the whole financial system.
The reason is, fin-tech companies have their links with the banking system and the banks are linked with the central bank. So, there's a trinity between them and any failure on one of the node can affect the whole system. Here, BharatPe has become such a huge company that its valuation can decline if the investigation reports come out with more revelations of the financial frauds.
Such an innovative company can lose its current market valuation of nearly $5 billions due to the activity of a single person. BharatPe had launched Distributor to Retailer (D2R) lending product that is designed to provide instant liquidity to distributors, wholesalers, traders and dealers across industry verticals. With this new lending product, they collateral-free loans of up to Rs. 50 lakhs for a period of 7 days to 30 days. In this way, it is helping SMEs and small merchants in the Indian Economy.
This story is a lesson for the co-founders of any company who might take a wrong turn for their personal benefit. The Business Entity Concept under General Accepted Accounting Principles (GAAP) suggest that the owner and business are two different entities. But the truth is that the activity of the owners can affect their business, be it a small or a large company like BharatPe. And luckily, BharatPe is not listed in the stock exchnage market of India. Otherwise, we could anticipate how this controversy could cause possible stress among the public investors of BharatPe.
Also Read: Nepalese Lost Rs 50 Crore in Minimum on Investment Schemes; Next Might Be You