We need to address the elephant in the room before we talk about it i.e. The Cashless Economy. Physical currency has existed for a long time. But, due to technological innovation new models are payments have risen up. From cryptocurrencies to digital wallets, they've all brought convenience. We don't have to rely on cash to make purchases, payments, and other financial decisions.
Remember having to purchase something you don't actually need from a store just so that you could have a change? Cash, despite being the most common method for making a financial transaction for everyman is kind of inconvenient.
But, What is a Digital Wallet ?
Digital wallet is nothing but an electronic or online service that lets it's users make online transactions. In simpler terms, it lets you purchase items using your computer or smartphone. Your bank account can be linked to the digital wallet. Japan is one country where people have been fully accustomed to this kind of payment system.
Best Digital Wallets in Nepal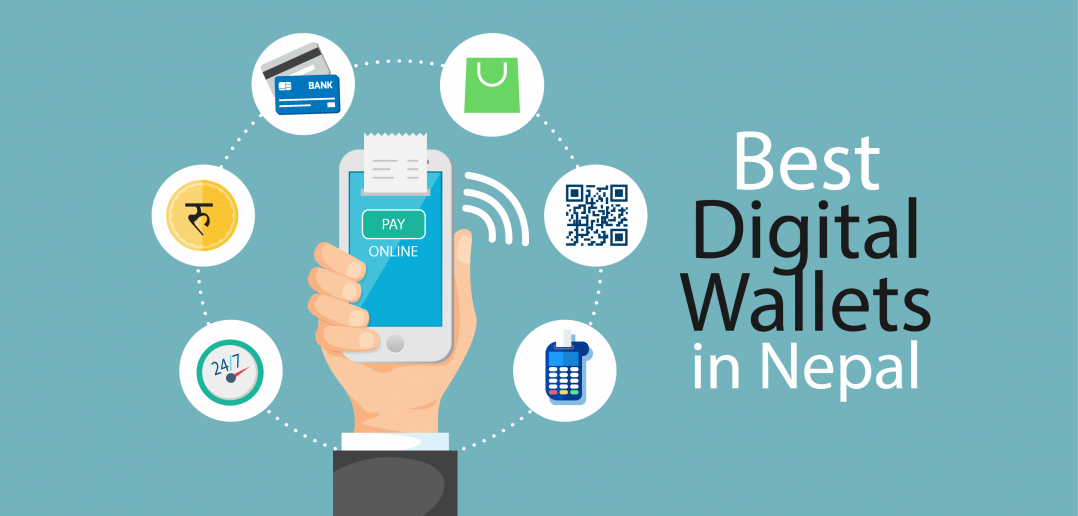 Esewa was the first ever digital wallet in Nepal. Since it's launch back in 2009, many more similar services have emerged. Imepay was the first digital wallet to get a license from Rastra Bank followed by eSewa.
#1 eSewa

eSewa is the most popular digital wallet in Nepal. It is the first digital wallet of Nepal and has also been licensed by Nepal Rastra Bank as Payment Service Provider.
What makes eSewa #1 of the Best Digital Wallets in Nepal?
eSewa has been in the market for a longer time and hence has a larger user base.
It is considered the most reliable and dependable digital wallet in Nepal.

eSewa has been providing support for more than 25 major banks in Nepal.

They have a huge array of payment options and services.
eSewa has support for more banks, websites, and companies and provides maximum payment options than any other e-payment service provider currently.
Movie ticket booking, online shopping, flight reservation, utility bill payment, digital remittance. You name it. They do it all.
Esewa in now synonymous to the online bank of Nepal.
Recharging eSewa account and withdrawing from it is easy as a breeze
Users can also use eSewa services through SMS service and that too free of cost
Offers cash back on transactions and rewards attached to every transaction
The vision of eSewa is to cover every payment sector (Small / Big, Dealer /Retail, Private/Government, Domestic / International) continuously to accomplish its mission to create a cashless economy. The company has been working hard to create a cashless economy in coming days. In the future, eSewa is planning to cover each and every industry of Nepal with their payment platform which would be helpful in the growth and development of economy enhancing financial mobility.
#2 Khalti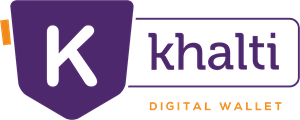 Khalti is a mobile wallet, payment gateway and service provider in Nepal. Launched in January 2017, Khalti is an emerging online payment solution in Nepal and has been gaining popularity very rapidly. It is operated and owned by Sparrow Pay Pvt. Ltd. Khalti is the 5th digital wallet to get licensed by Nepal Rastra Bank as a Payment Service Provider.
What puts Khalti in #2 position of our list?
Khalti is not much beneath the prominent eSewa in terms of benefits delivered. It is almost on par with eSewa on some services.

It allows users to pay for a range of services like basic utility payments, hotel bookings, movie and domestic flight tickets, events and many more.

The app has an integrated touch login service which lets you log in with your fingerprint for faster access.
Khati has an Open Source API for Payment Gateway.

Khalti offers payment solution to over hundreds of merchants across Nepal and provides seamless payments using E-banking, smart banking, cards, and digital wallet.

It not just limited to mobile app users, Khalti has more than 8000 POS and Agent Network providing Khalti services to end users.

Offers cash back and bonuses like eSewa to lure customers.
Khalti is home to some of the brightest minds in the country, which includes a team of highly skilled developers and interactive marketers. The goal of Khalti is to simplify the lives of people by bringing financial inclusivity to every individual in Nepal and take the payment industry from offline to online through best practices.
#3 IME Pay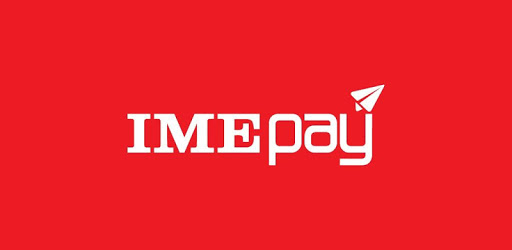 IME PAY is the country's popular online service provider which includes of remittance services. It was the first digital wallet to get licensed by Nepal Rastra Bank. Their digital wallet services have improved over time. IME Pay is one of Nepal's emerging digital payment service providers that has gained popularity over the past few years. It's basically cash to financial transactions at your fingertips for general payments. It provides its users with a wide range of payment gateways.
Ime Pay offers Remittance Service, Bus Ticketing, Airlines Ticketing, Cable Car Ticketing, Utility Payments, Telephone bill payment, Digital TV Payments, ISP payment, etc.
Ime Pay has two different apps; IME Pay for normal users and IME Pay Agent for the corporate users with more services and cashback.
What makes IME Pay different from others ?
Remittance: Receive money on your IME Pay account using IME Control Number.
Link your bank account to directly load money in your IME Pay wallet.
Fuel Payment with Rs. 2 cashback per ltr.
Rs. 50 cash back on first utility payment.
Reward points for each payment including cash out services.
Chandragiri Cable Car Ticketing.
EMI Payments
You can enjoy your life without a checkout line and without a penalty for delay. You can simply do your job sitting at home or even on the go.
#4 EnetPay
EnetPay is another online transaction service provider in Nepal. This service is the brain child of E-Net Payment Pvt. Ltd. Currently, they've partnered with Kathmandu Limited, Century Bank Limited, Citizens Bank Limited, Civil Bank Limited, Everest Bank Ltd., Global IME Bank, Janata Bank, Kumari Bank, Machhapuchchhre Bank, Mega Bank, Nabil Bank, NCC Bank, Nepal Bank, NIC Asia Bank, Nepal Investment Bank, NMB Bank, Prabhu Bank, Prime Bank, Rastriya Banijya Bank, Sanima Bank, Siddhartha Bank, Sunrise Bank and Lumbini Bikash Bank Limited.
The services available from this app include
Topup
Utility bill payment (electricity and water)
Airline, bus and movie ticket purchase
Remittance etc.
Like their competitors, they have provisions for rewards and discounts. Their UI needs improvement and more payment options need to be added.
#5 I-Pay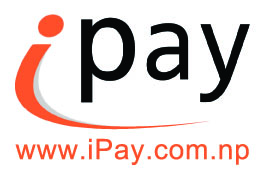 I-Pay is Muncha.com's brainchild and their service started back in 2010. iPay's service is available both from its iOS and Android apps and their website. It uses email of the user for authentication. As being owned by Mucha.com, iPay's forte is online shopping. Despite providing lavish rewards to its users, it hasn't been able to garner a large user base as compared to the above services. It has partnered with 10 banks so far which includes NIC Asia, Prabhu bank, Global IME Bank, Janata bank, etc.
The services available from this app include
Utility bill payment (telephone, internet, electricity, etc.)
Mobile phone recharge
Flight booking (for domestic airlines)
Ticket purchase (movie, bus, manakamana darshan)
They are looking forward to adding services such as insurance, school/college fees and much more.
Although, the app doesn't seem to be progressing much recently. It was last updated on October 12, 2018, on Android.
Those who did not make it to the list
Obviously, there are many more digital wallets in Nepal that we could not cover in this list. Qpay and Prabhu Pay come to mind. But, there's also upcoming and emerging apps such as Cell Pay, CG Pay, Paywell Nepal, and DigiPay. Many more similar services are going to mushroom in upcoming days creating extreme competition but may the best ones stay and make it to the list of our Best Digital Wallets in Nepal.
There is still a lot to be done in the e-payment sector of Nepal. The market is growing rapidly and these systems are certainly going to take over the market economy in the upcoming days. Let's hope for a digital Nepal where the companies can provide better services making our lives easier.