 So, what are the Best Digital Wallets in Nepal? Well, if you remember, we had conducted a survey on the 23rd of April about the users' preferences regarding digital wallets they have been using. We picked the popular digital wallets of the country namely- eSewa, Khalti, IME Pay, Cell Pay, Prabhu Pay, Moru, and Others. The idea was to simply survey the present scenario of customer preferences in digital wallets and to anticipate their market coverage in the digital economy. We had no intention to rank the wallets since it was just a poll, not full-fledged research.
The response was overwhelming to see. Among the 45 respondents, almost 47% (21 respondents) preferred IME Pay. eSewa was liked by 15 respondents. The next go-to option was Khalti (5 respondents). And the remaining others preferred the new players like Moru, Prabhu Pay, Cell Pay, and others. We have selected the top 5 digital wallets that users mostly prefer these days, which have peculiar features of their own.
What is a Digital Wallet?
First of all, let us shed some light on the concept of digital wallets. Digital wallets are the payment systems through which one can make a payment or receive funds over a transaction carried out through either the funds loaded in that wallet itself or through the linked bank account of that user. Digital wallets are synonymously used to refer to mobile payment systems because most of them are designed for easy usage through mobile phones.
Currently, there are 18 digital wallets operating in Nepal. They have been commonly operating as Payment Service Providers (PSPs) with their numerous payment options like mobile top-up, utility payments, bills payments, merchant payments, financial payments, ticketing options, and fund transfer options.
"I was following my new year's resolution by cleaning my room when I found a paper box which contained a pile of used recharge cards. I had developed an unusual hobby of collecting used recharge cards so as to remind me of how much I used to spend money on them. Looking back to those days, it feels so reminiscent since I no longer buy them. Instead, my mobile wallet does the work. I hope most of us could relate to this.", says Reena, an undergraduate student.
Apparently, not only for this particular purpose; with the spread of internet access around the country at an increasing rate most of our transactions are being carried out digitally through our digital wallets or mobile banking apps. Moreover, the outspread of Covid-19 has fueled the usage of digital wallets by most individuals in the last year. And we are fortunate to have a handful of digital wallets that can suffice for the digital payment activities of the country.
Best 5 Digital Wallets of 2020
#1 IME Pay
IME Pay is a digital wallet, a product of IME Digital Solution Ltd. which is the first licensed company in Nepal to provide digital payment solutions. With its wide range of 100+ banking partners (the highest among all digital wallets in Nepal), 2500+ agent networks, and with an advanced user interface, IME Pay has made it the top choice of our respondents.
What's special about this?
IME Pay is synonymously used as IME remittance since they are the products of the same IME group. Well, who does not remember Deepak Raj Giri and Deepa Shree Niraula saying "IME Garau" in the ads? Since then, IME has been a household name for remittance for most of the people abroad and their recipients back home. IME Pay has the remittance feature which allows its users to receive remittances from around 200 countries. However, IME Pay is more than just a remittance app. This added advantage for the publicity of the digital wallet IME Pay. Thanks to their aggressive marketing and exclusive products like IME Paisa Card through which you can make payments to merchants and receive money from them.
This very app has following three features that makes it stand out amongst other digital wallets: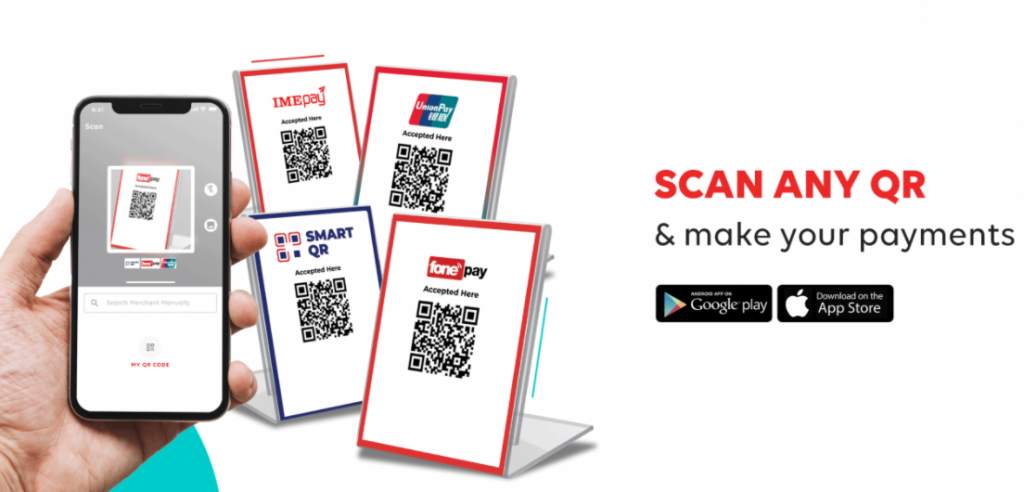 IME Pay is the first and only digital wallet in Nepal to accept all types of QR payments like Smart QR, Fone Pay, Union Pay, and IME Pay itself.
They have a unique point reward system with Silver, Gold, and Platinum membership with added privileges.
It has its own Super Wallet feature where you can earn interest on the amount loaded in your IME Pay account. For that, one must verify their KYC and maintain a balance above Rs 1000.
IME Paisa card is a unique physical card through which one can add and withdraw money, and make payments to the merchants. Their POS System works in such a way that it receives payment when a customer merely touches that with their IME Paisa card. Isn't it interesting?
Similarly, it has three different types of apps suitable for particular group of users like:
IME Pay Customer App
IME Pay Agent App
IME Pay Merchant App
Services Offered
Today, IME Pay is accessible in 75 districts of Nepal and they are soon making it to 77 districts. With a paid-up capital of RS 100 million, IME Pay has been rendering the following services from its mobile and web app.
Remittance
Send money
Bank Link
Utility Bill Payment
Financial Payment
Merchant Payment
Request Money
Ticketing
Reward points
You can check its further services in the app or website Services.
#2 eSewa
The next most preferred digital wallet is eSewa. However, it is undoubtedly the first online payment gateway in the country, operating since 2009. eSewa is a digital wallet developed by a popular software company F1 Soft International.
eSewa has been delivering an array of payment options and services, thereby expanding the services day by day. It has been able to take the first-mover advantage in the domain of digital wallets such that it has the highest user base in the country to date which accounts for more than 4 million (100,000+ active users). Along with that, this digital wallet has been able to build a network of 150,000+ merchants, 50+ partner banks, and 105,000+ agents of POS service.
What's special about this?
Being the first licensed digital wallet in the country, eSewa has a huge market coverage with its nationwide presence. On top of that, it is an ISO 27001:2013 certified IT company under F1 Soft International. This benchmark index is provided to the IT companies that comply with the criteria regarding security management systems. Started as a substitute for paper-based recharge by a top-up recharge, eSewa has shaped the way we Nepalese recharge our phones. Not only that, it has opened a way for other digital wallets by its huge marketing campaigns in the earlier days whether by brand endorsements or through sponsoring as a voting partner in popular reality shows like Nepal Idol.
Services Offered
At present, eSewa is mainly popular for its collaboration with Daraz's own legacy 11.11 campaign and its wide range of government payment options like Inland Revenue Department, Traffic Fine Payment, Payment to Department of Foreign Employment, and more.
It is currently in its 12th year of unrivalled operation with the following services:
Mobile recharge
Utility Payments
Online Ticket Booking
Education fees payment
Credit card and insurance payments
Government tax payments
Merchant payments
Digital remittance
Bank linking
Travel and ticket booking
You can check further services of eSewa here.
#3 Khalti
Khalti is the next most preferred digital wallet of Nepal. Started by a pool of intelligent minds, it has been operating in its 4th year with 40+ banking partners, 8000+ POS, and agent networks, and 130+ brightest minds.
What's special about this?
Khalti is the first digital wallet with an Open Source API for payment gateway, which means anyone can test Khalti integration without consulting them. Khalti is mainly popular for its international recognition and CSR activities that are being carried out to widespread digital literacy in every nook and corner of the country. Be it about the "Smart Chhori" campaign or "Khalti Quiz Campaign" and "Khalti Reward Points", Khalti knows very well how to retain its customers and attract the new ones in its network. It has won the United Nations MSME Fintech Innovation fund and also has partnered with various international companies and institutions like USAID, DFAT, and DFID.
Services Offered
Khalti provides a wide range of following payment options to its customers:
Mobile Top-up and recharge
Utility payments
Insurance payments
Movie and Flight tickets
Credit card payments, EMI, online shopping
E-learning kits and event payments
Bank link services
Bank and Cooperative transfer
Online voting
For more information about its services, please go through Khalti services.
#4 Prabhu Pay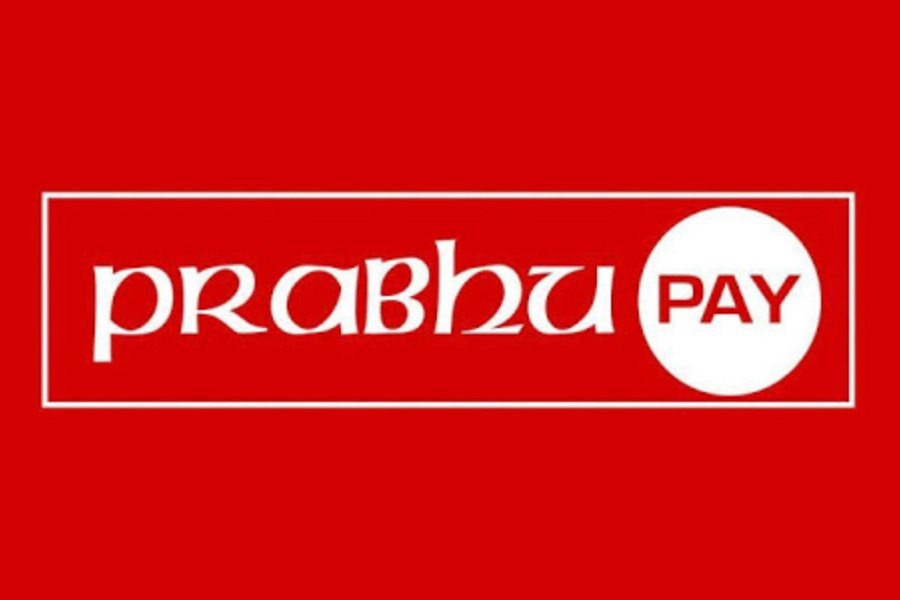 Prabhu Pay is the fintech unit of Prabhu Technology Private Limited. With its paid-up capital at par with that of eSewa i.e. Rs 100 million, Prabhu Pay is growing so as to give a tough competition to the pre-existing wallets.
What's Special About this?
Prabhu Pay stands out among others because it provides you services like OPD ticketing of Hospitals like Siddhi Memorial Hospital, Gautam Buddha Community Heart Hospital, Paropakar Maternity and Womens' Biratnagar Hospital, Shahid Gangalal National Heart Centre, and Civil Service Hospital. Similarly, it also allows remittance services using this app through your own phone. It has also integrated its payment options in various eateries, Prabhu TV, and even as a voting partner in the reality show; The Voice of Nepal. Along with that, Prabhu Pay has been aggressively expanding its market presence through its reward points.
Services Offered
PrabhuPay has been providing following instant and hassle-free services as they claim.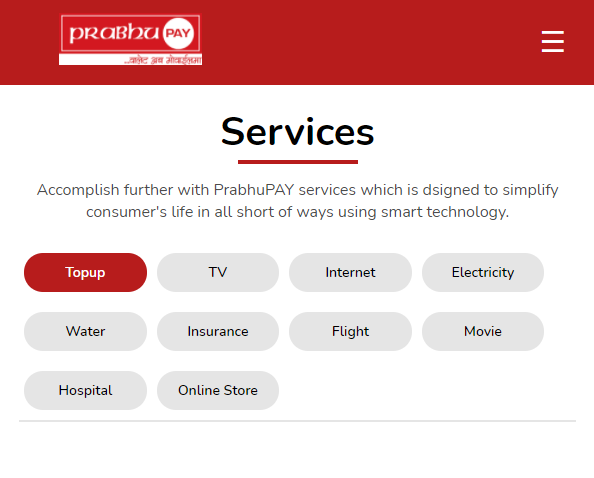 Fund Transfer
Bill Payment
Ticket Booking
Remittance
Financial Payment
Check out in detail about PrabhuPay here.
#5 Moru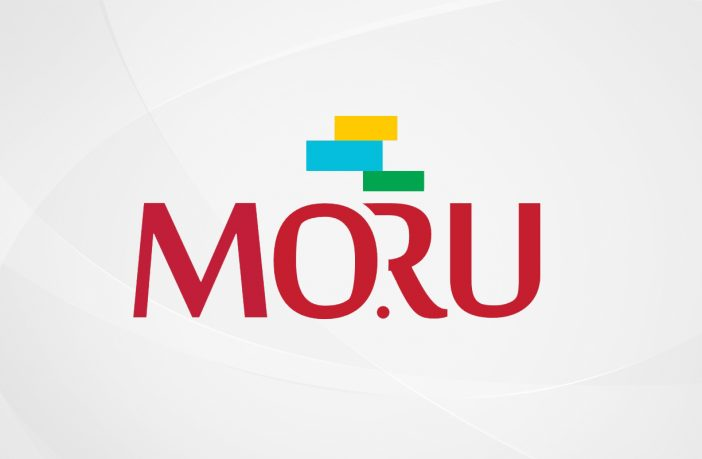 Moru is the newbie in the Nepalese fintech sector which is gaining quite popularity these days. It's just a toddler of two years but has been ravishingly threatening its fellows. It is developed by Pay Nep Private Limited with an aim to provide easy to use digital payment experience to its customers.
What's Special in it?
Moru is the sixth digital wallet of Nepal to be licensed by Nepal Rastra Bank and having the third highest paid-up capital among all i.e. Rs 60 million. It is gaining buzz for its lucrative refer and earns offer. Before even reaching the 2nd year of operation, Moru has amazingly gained 100,000+ downloads. Talking about its security, it also has an open-ended API-based integration system for all BFIs and payment platforms.
Services Offered
With its robust technology to keep up with the customer's expectation, Moru is all set to attract the users in its system through the following services: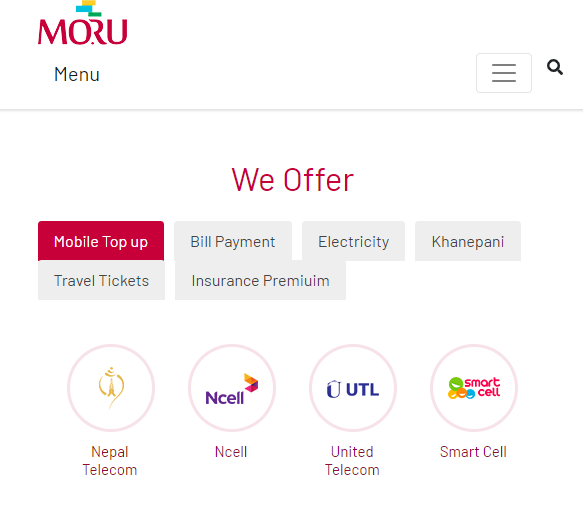 Mobile Top-up
Bill Payment
Electricity
Khanepani
Travel Tickets
Insurance Premium
Although there is not much variation in the payment options, Moru has amazing offers and reward points in plate served to its users. The top-notch technology, user-friendly UI, and its free registration freeload, free bank transfer, and free bill payment option are cherry on the top.
Get more information about Moru here.
#Others
The above 5 digital wallets were able to make it on the top list. However, there are still 13 other digital wallets in the country that could probably enter the #Top5 club very soon. Among them, the one with huge potential is CellPay, a Cell Com Private Limited product. It has entered the market with its low charges as a core competency. Similarly, others in the line are QPay, CGPay, EnetPay, and so on. Some of them are unnoticed because of the huge customer base of older giants. However, the increasing number of digital wallets and their usage has certainly made it crystal clear that Nepal is all set to go along the path towards a digital economy.
Did we miss to mention any digital wallet that you prefer? If so, please let us know through the comments. Which of them do you rank the most according to the user experience? We would be glad to hear your side too.