4K Gaming Nepal, also known as Pawan Singh Thakuri, has reached the milestones of 1 Million subscribers on his Youtube channel. He hit this historic mark on 8th September 2021 around 10:30 PM. This is the highest number of subscribers a gaming-related channel has garnered in Nepal. With this, Mr. Pawan has become the first Nepali Gaming Content Creator to reach the 1 million subscribers mark.
Previously he hit 500k subscribers during his evening live stream on 13th September 2020. It sounds quite astounding that he managed to get the 500k+ subscribers within a year to make it 1 Million. But it is not unbelievable since all of his videos were consistent in quality and gameplay. All his hard effort, determination, and good sense of humor played a crucial role in achieving this milestone.
Recently, 4K Gaming has also been authorized as Facebook Gaming Partner officially. Just through his game streams, he has garnered a wide and loving fan base who view his gameplay with great enthusiasm. There are many who believe that he is a prime example of what one can become by choosing online gaming as a career even in a small country like Nepal.
For his 1 Million subscribers celebration, Pawan went live at midnight on September 8 and celebrated amongst his fans. In his live video, he talked about the struggles he had to overcome since the beginning of his journey. He said that there were only a few professional players/streamers while he started. He further added that now the gaming industry of Nepal has significantly improved. In the same way, he also congratulated Mr. Hyozu who is a popular pro-Pubg gamer of Nepal for getting 200k+ subscribers on Youtube.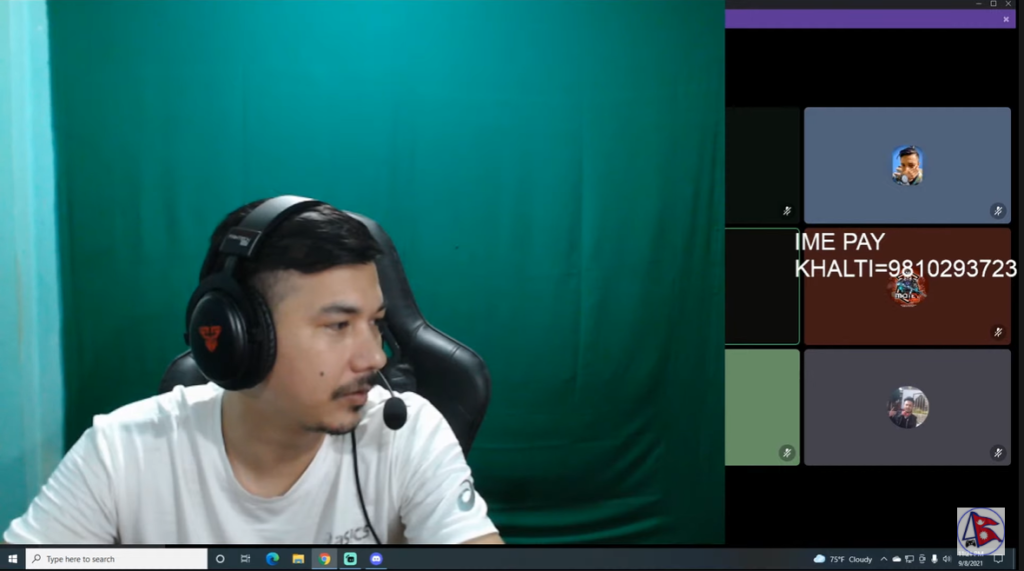 Pawan's Gaming Career
Pawan went to work in Korea at the early age of 18 in order to financially support his family. He spent 5 years of his life in Korea and came back to Nepal. Many people do not know that he had started streaming Pubg while he was still in Korea. His videos used to get only 400-500 views while he was streaming from Korea. Later, he decided to come back to his home country and give full time for his gaming content creator career.
Moreover, Pawan has always been vocal about his passion and undying love for games from his childhood. He used to play a lot of outdoor games. With the popularity of PUBG mobile, Pawan also installed the game and played it for fun. But then, he started to stream his gameplay just for a novel experience. He opened his Youtube channel on June 20, 2018. He slowly started to get more subscribers and popularity through streaming.
As time went on, Pawan began to garner a lot of love and achieved a loyal fanbase of passionate game players. Gradually, it was possible for him to make game streaming his full-time job. Now, he earns quite a sum of money from Youtube Adsense, Facebook gaming partner, sponsorship, Esewa, and Super chats. A substantial sum of money that he earns through his platform is regularly donated to different charities and needy people. He is constantly working to establish a good gaming community in Nepal and is the epitome that people can make a career out of gaming and is an inspiration to many gamers in Nepal.
Also Read: All you need to know about Gaming as a career in Nepal
About 4K Gaming Nepal
4k Gaming Nepal is a Nepalese Gaming Content Creator on youtube. He is a full-time streamer who mostly plays Pubg Mobile on an emulator. Be it with Putin Jokes or his funny reactions, 4k Gaming Nepal has never failed to entertain its subscribers. 4k Gaming Nepal channel had a boomer during this COVID-19 lockdown in Nepal. Even though Pawan Singh Shahi had been contributing Nepali Gaming Community since the beginning, his youtube channel had great growth as his videos went viral all over youtube. His honesty, hard work, and his good sense of humor has made him reach the milestone of 500k subscribers
Watch 4K Gaming 1 Million Celebration Livestream here: