Youth Hub is a global platform for youth that was established focuses on issues and facilitating the growth of Innovation, Technology & Entrepreneurship. Pavel Sarwar founded Youth Hub along with Sumaiya Zafrin Chowdhury and Niraj Bhusal with a vision to spread a very simple yet powerful message among the YOUTH – do what you love, inspire others and change the world.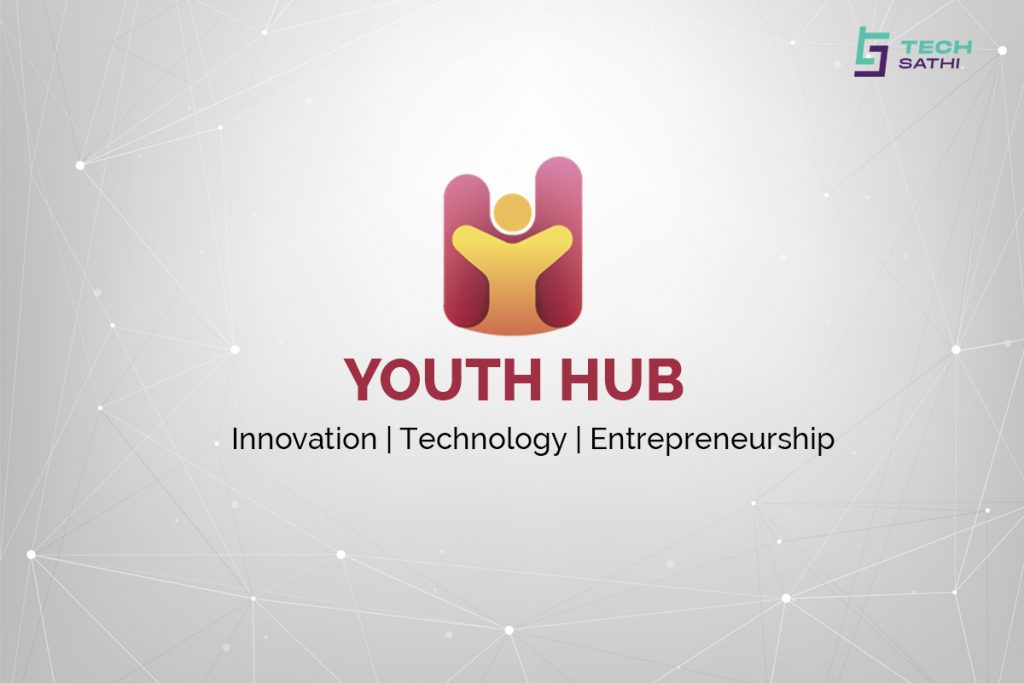 The core mission of the organization is to create a broad organization where the Youths can exchange their ideas and embark on new initiatives. Youth Hub works to prepare young people to become productive and engaged citizens and to educate and enable school students, especially girls, in Innovation, Technology & Entrepreneurship.
Youth Hub Initiatives
Youth Hub is based in Malaysia with an active team and projects in Bangladesh & Nepal, Guinea & Sierra Leone. The organization has launched some of the amazing initiatives: SCHOOL CODERS, SUKONNA, GIRLS IN ICT & STEM, and SCHOOLPRENEUR.
School Coders
The objectives of the initiative "SCHOOL CODERS" are to familiarize the students with the Computer Programming, make them learn basic things about coding, attract the students from their school life to computer education, improve their skills related to ICT & STEM and especially computer programming, involve them into hands-on activities to write the 'code', motivate the students towards ICTs & Programming and to help in receiving various related resources.
SCHOOL CODERS is an initiative that aimed to bring together parents, educators, students, the private sector, and policymakers towards advancing equitable and inclusive STEM education for all. Under SCHOOL CODERS initiative, Youth Hub conducts CS First, Hour of Code, Scratch Programming, App Inventor, Hello World Programming Workshop, School Holiday Program, Career Talk, ICT Open House Day, Session for parents/teachers/guardian, Innovation Boot Camp and Cyber Security Awareness program.
Girls in ICT & STEM
As part of Youth Hub, another initiative named GIRLS IN ICT was started. The initiative targets girls and young women from local secondary schools, colleges, and universities who are interested in ICT and STEM with the belief that if girls understand all the different functions and ways of working with ICT, they will have a deeper understanding of how ICT is used in their communities, in their places of work, and in government.
Youth Hub is keeping pace with the world's ongoing activities and arranging several international celebrations; empowering girls with proper knowledge, skills, and training. Celebration of the International Girls In ICT, Take Back The Tech, International Day of Women and Girls in Science, and many more international events in the country are also organized.
Schoolpreneur
Schoolpreneur aims to bring School students, Academicians, Entrepreneurs, Industry Experts, Government Officials together under one platform to promote acquiring entrepreneurial skillsets at the school level. Schoolpreneur provides information, support, mentorship, and career development training as integrity entrepreneurs.
Trikonomiti
Menstruation is natural and regular discharge for every healthy woman to a certain age. The regularity of the period cycle indicates good physical health. However, this is a neglected subject in many places, and girls are uncomfortable to discuss. Maximum ladies don't feel comfortable asking the guys in their family to buy Sanitary Napkins and other important personal stuff like hair remover, female razors, and pregnancy test strips.
In this situation Youth Hub brought their project "Trikonomiti"; a hope, an expectation for Bangladeshi Women to have a healthy life. Many women can't afford this. Some feel uncomfortable asking questions about period and pregnancy. Where Trikonomiti will deliver a Sanitary napkin to their doorstep. In the future, the aim is to offer free Sanitary Pad and other important personal stuff like hair remover, female razors, and pregnancy test strips.
The vision of Trikonomiti is to secure women's health. In every city, every District and every Division we want to reach and support them.
With these initiatives, Youth Hub is shaping the way towards the achievement of SDG's Goals by ensuring quality education, reducing gender inequality, and fostering innovation.